In total, only 375 examples of the McLaren P1 were built, so every time one is sold, collectors around the world take a look.
And something else will not be expected, after all, this is one of the first hypercars of the modern era, which has been able to take technology derived directly from Formula 1 on the road.
It should be noted that this British hypercar is powered by a V8 petrol engine that is assisted by an electric motor, with a combined maximum power of 916 hp and 720 Nm of maximum torque.
TO NOT LOSE: This is how you clean the legendary McLaren F1 V12
But despite all that, this example we show you here is enough to have completed only 490 kilometers (305 miles), which promises to arouse more interest.
Painted in Volcano Yellow, this McLaren P1 unit (number 348 of 375) is listed on the well-known auction site. bring the trailer and promises to earn a lot of money.
Will this McLaren P1 reach 2 million?
In the first six hours of the auction, this P1 recently crossed the million dollar barrier, around 980,000 euros, but when there are still 10 days left for the auction to end, it is expected that it can approach 2 million dollars (about 1.85 million euros), which, if confirmed, it will represent a new sales record for this model on this platform.
But aside from the low mileage, this 2015 McLaren P1 has other aces up its sleeve. The paintwork is very clean, as are all the exposed carbon fiber surfaces, on the exterior, in the underbody and in the cabin.
And speaking of the cabin, the interior of this P1 appears to have never been used, given the condition in which it is presented. In addition, the owner also includes documents that prove that the car was delivered to Beverly Hills McLaren, California (USA) and where you can see the optional equipment that this unit uses.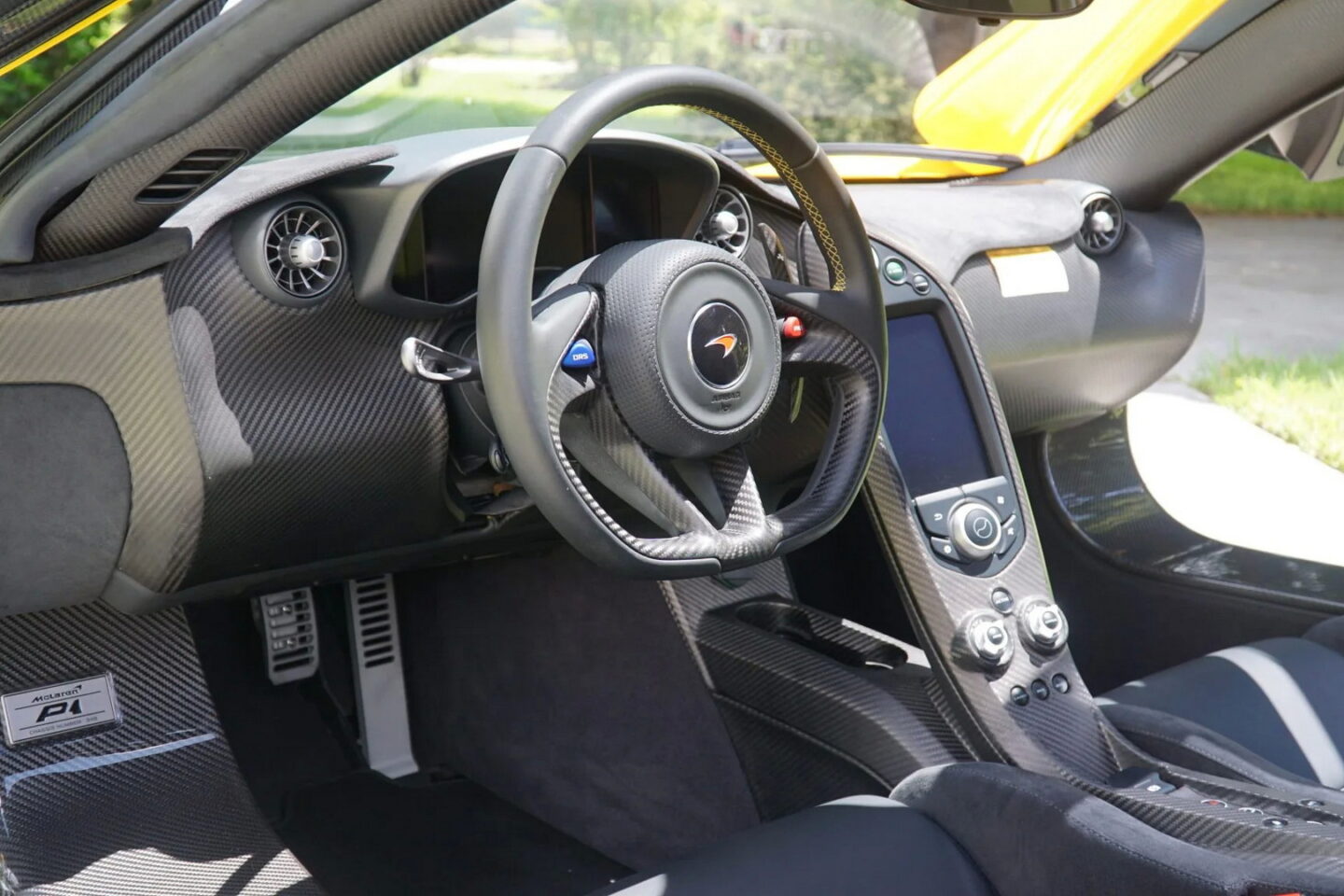 © Bring the Trailer

Therefore, there is no lack of interest around this McLaren P1, which will "change hands" for a real fortune. It remains to be seen how much.
Source: Bring the Trailer.
(function(d, s, id){ var js, fjs = d.getElementsByTagName(s)[0]; if (d.getElementById(id)) {return;} js = d.createElement(s); js.id = id; js.src = "https://connect.facebook.net/pt_PT/sdk.js#xfbml=1&appId=1335868113133939&version=v2.9"; fjs.parentNode.insertBefore(js, fjs); }(document, 'script', 'facebook-jssdk'));