Worldwide, the market hybrid cars it grows every day. One of the advantages is that this type of car is quite efficient. Volvo and Lexus are the two brands that invest the most in this type of vehicle. Today, most of his lines are composed of them. And the time has come to compare two cars which is a portal to compare two cars which is cheaper from every automaker. On the one hand, Swedish XC40. On the other hand, the Japanese Lexus UX 250h. Which Hybrid SUV it is better?
Currently, the two models enter the list of the cheapest hybrid cars in Brazil. To make this comparison, we will use two previous versions of them. O Recharging the Volvo XC40 have a price from BRL 259,950. At the same time, the Lexus UX 250h it costs BRL 259,990.
Volvo XC40 or Lexus UX: which hybrid SUV is better?
We are talking here about two schools that seem different, but have similarities. Volvo is almost 100 years old and is recognized for its safe and modern cars. The XC40 is the smallest and most affordable SUV. Lexus is the first brand of Toyota and is well known for having excellent and luxurious cars. Like its rival, the UX 250h also has older siblings and is a cousin of the Toyota Corolla Cross. Not to mention that both brands arrived in Brazil in the 1990s.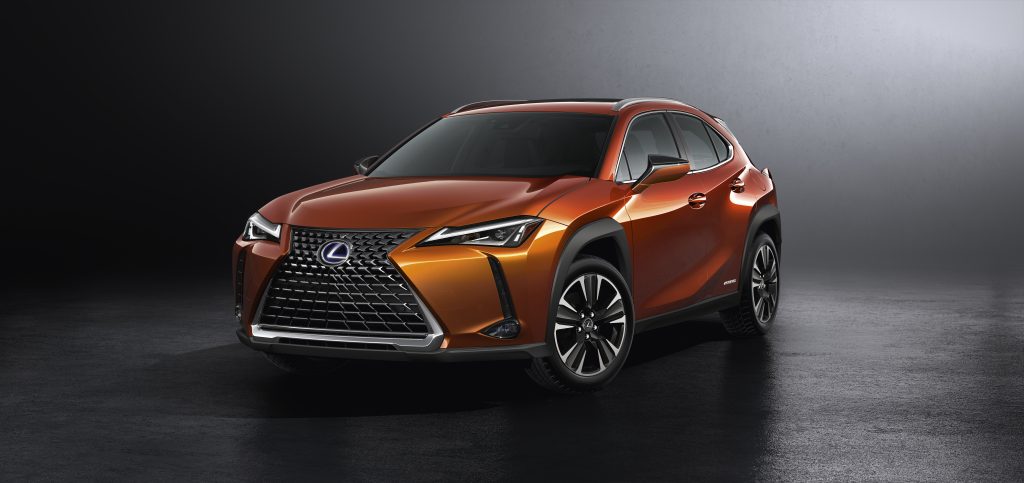 both are considered Compact SUVs, if we put the XC60 and RX 450h models aside. However, in practice, they have the same dimensions as the average "normal" SUV. O Volvo model Give it to me 1863mm wide, 1652mm high and 4425mm long.
At the same time, the Lexus specifications are: length 4,495 mm; 1840mm wide and 1520mm high. As we have seen, the XC40 has the upper hand in almost every aspect, lower in length.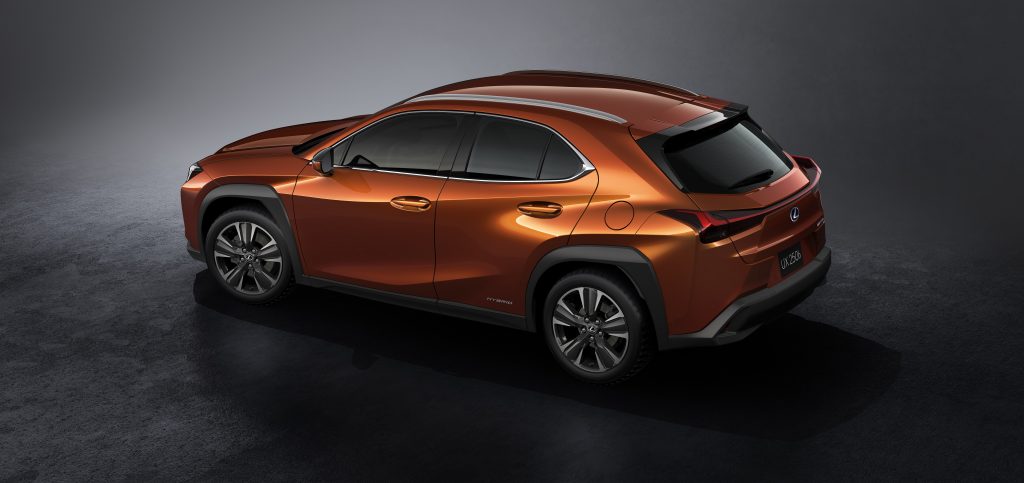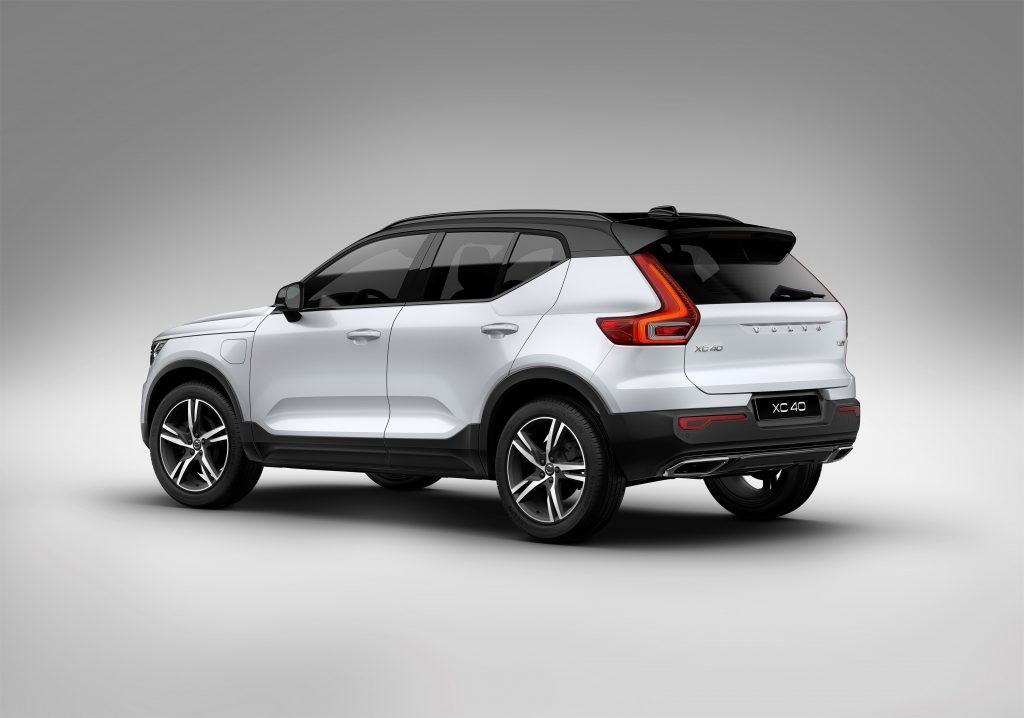 Engine
Now, think hybrid systems, both have two engines and very similar performance numbers. O Recharging the Volvo XC40 bring the engine 1.5 turbo petrol of 180 hp at 5,800 rpm and torque of 27 kgfm at 1,500 rpm. An electric propeller can generate 82 hp and 16.3 kgfm. This means that the car gives 262 hp and 43.3 kgfm of torque. According to Volvo, it can accelerate from 0 to 100 km/h in 7.3 seconds and reach a maximum speed of 205 km / h.
The Lexus UX 250h uses a 2.0 DOHC 16V, VVT-iE petrol. With an electric motor, it produces a combined power of 184 hp (145 hp from the combustion engine and 107 hp from the electric one) and torque of 18.8 kgfm at 5,200 rpm. According to the car manufacturer, it accelerates from 0 to 100 km / h in 8.4 seconds and is capable of reaching a speed of 177 km / h.
Use/Independence
One of the positive points of both cars is the fact that they are quite economical. According to Inmetro data, Lexus UX 250h who has the best number. He can do 16.7 km/l in the city and 14.7 km/l on the road.
At the same time, the Recharging the Volvo XC40 he can run away 24.5 km/l in urban circulation and 22.3 km/l on the sides of the road. However, it has more advantages than the Japanese car. Since it is a Plug-in vehicle, the driver can use the all-electric mode and charge it from the outlet. In this way, it ensures the freedom of 47 km.
Another feature
In general, the SUV buyer is looking for an attractively sized vehicle with good interior space to accommodate the family. Not to mention good space in the trunk. And the two models here fulfill both roles very well. When the wheelbase of XC40 measures 2702mmone of the The UX 250h measures 2,640 mm. The first one has a larger part of the cargo than the second one (460 liters versus 234 liters)
Now, thinking about the standard equipment, the two entry versions already come from the factory with a good bag.
O Lexus UX 250h Dynamic 2021 comes standard with:
seven-inch Lexus multimedia system;
electrically adjustable front seats,
front seats with air conditioning (and heating),
rear camera,
dual-zone digital air conditioner,
an on-board computer with a seven-inch TFT LCD display,
stability control,
LED taillights,
drive flat tires,
eight airbags,
front and rear parking sensors,
bell,
lane change system,
front and rear fog lights,
daylight,
cruise control,
central multimedia touchpad control,
bluetooth,
USB inputs,
electric parking brake.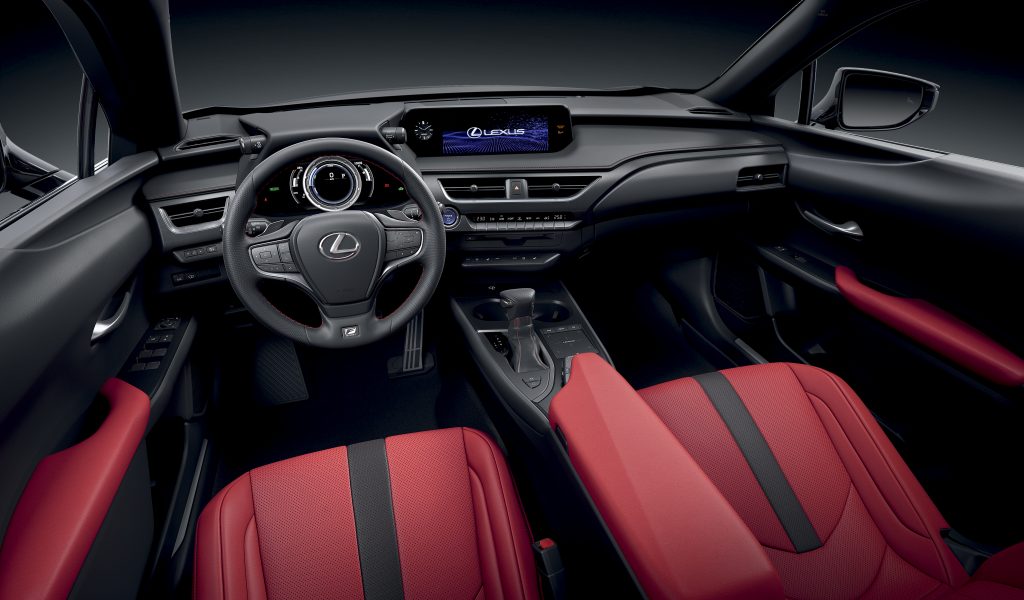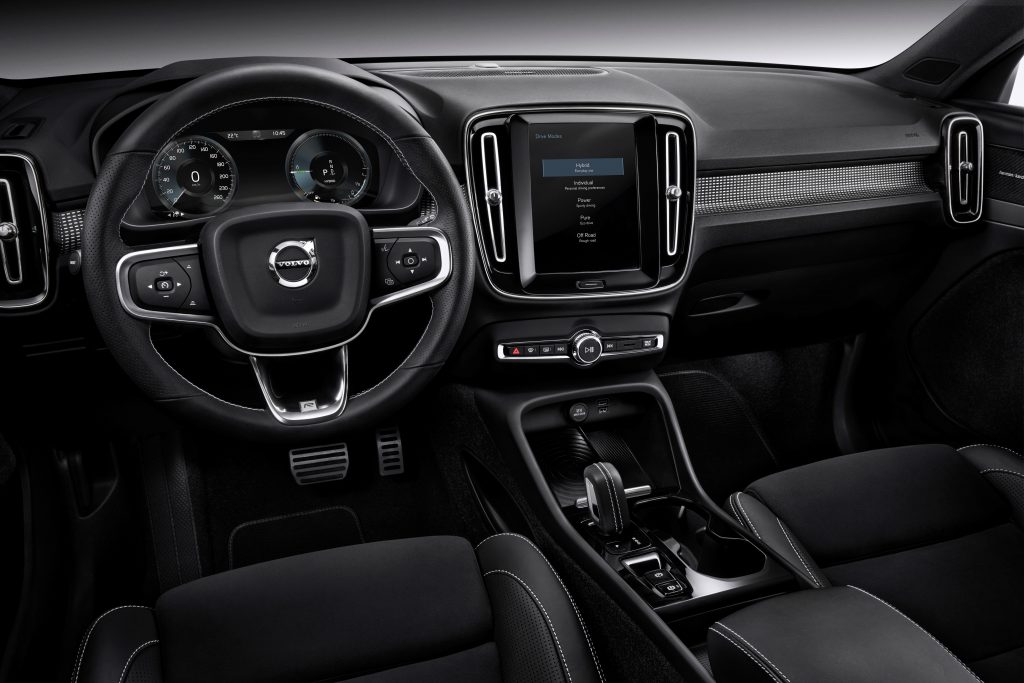 Likewise, the Volvo XC40 Momentum is a car that offers a very complete package. Featured in:
dual air conditioner,
leather seats,
electrically adjustable driver's seat,
forward collision alert,
lane change warning system,
parking sensor,
cervical spine injury defense system,
automatic braking system,
ship control,
hill start assistant,
rain sensor,
keyless engine start,
leather-wrapped steering wheel,
USB inputs,
rear camera,
ceiling ceiling,
leather-wrapped steering wheel,
automatic dimming rear view mirrors,
indoor lighting,
Type 2 battery charging cable.
Conclusion
So, Volvo XC40 speed has some benefits on top of Lexus UX 250h. Despite the loss of utility, it has a Plug-In system and this can be very useful for those who use the car every day. Not to mention that it has a large interior space and a large trunk.
What did you think? to follow @sitegaragem360 on Instagram to see more and leave your comment click here