Volkswagen is a brand that has long neglected the compact SUV segment, always relying on the mid-sized VW Tiguan and the large VW Touareg. But, that has changed and we will meet Volkswagen SUVs.
In the current VW lineup, there is no longer a place for these two products, although the first one, which was from Mexico, is expected again, as it has been discontinued to make room for the Argentinian Arch.
Among the brands, VW is one that has a good SUV offer and currently has the Nivus, T-Cross and Taos models.
With these three regionally present, the German brand is well accepted in the market, although Taos is far behind its younger siblings.
What is the best Volkswagen SUV? See below the details of Volkswagen SUVs:
nivu
The VW Nivus is the smallest of Volkswagen's SUVs, derived directly from the VW Polo and is 4.26 m long with a 2.56 m wheelbase.
With a 1.0 TSI engine with 116 horsepower on gasoline and 128 horsepower on ethanol, the Nivus has a six-speed automatic transmission and front-wheel drive.
With prices starting at R$118,590, the Nivus has two versions: Comfortline and Highline. The Nivus has 415 liters in the trunk.
Among the main features of the coupe-style crossover, we have full LED lights, multimedia with a 10-inch screen, online services, wireless projection for Android Auto and CarPlay, cruise control, automatic climate control, central of others.
Volkswagen Nivus – Price:
Volkswagen Nivus Comfortline – BRL 118,590
Volkswagen Nivus Comfortline – R $ 134,920
T-Cross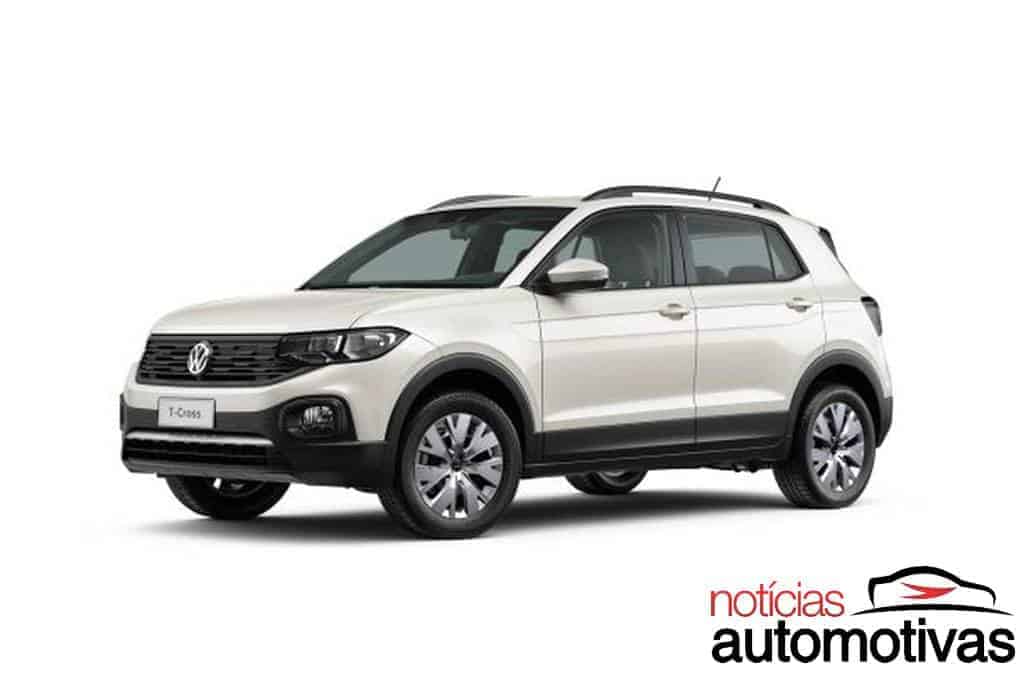 The VW T-Cross is the brand's best-selling model today and one of Volkswagen's SUVs, offered in several versions and priced from R$ 109,590.
The compact SUV has already become a leader and stands out for its good interior space, given the platform and 2.65 m of wheelbase, despite its size of 4.20 m.
With trunks from 370 to 420 liters thanks to the sliding rear seat system, the T-Cross is a vehicle that is highly sought after for its versatility.
In terms of equipment, the T-Cross comes with cruise control, power steering, climate control, multimedia with Android Auto and CarPlay, camera and reversing alarm.
In the bag, the T-Cross can also have a panoramic sunroof, two-tone paint, leather seats, among others.
Like the Nivus, the T-Cross also has a TSI 1.0 engine with up to 128 horsepower, along with a six-speed automatic transmission.
In the Highline version, the engine is different, 1.4 TSI with 150 horses and 25.5 kgfm, with the same automatic transmission.
Volkswagen T-Cross – Price:
Volkswagen T-Cross Sense 200 TSI – R$ 109,590
Volkswagen T-Cross 200 TSI – BRL 131,650
Volkswagen T-Cross Comfortline 200 TSI – R$ 148,190
Volkswagen T-Cross Highline 250 TSI – R$ 158,350
Tao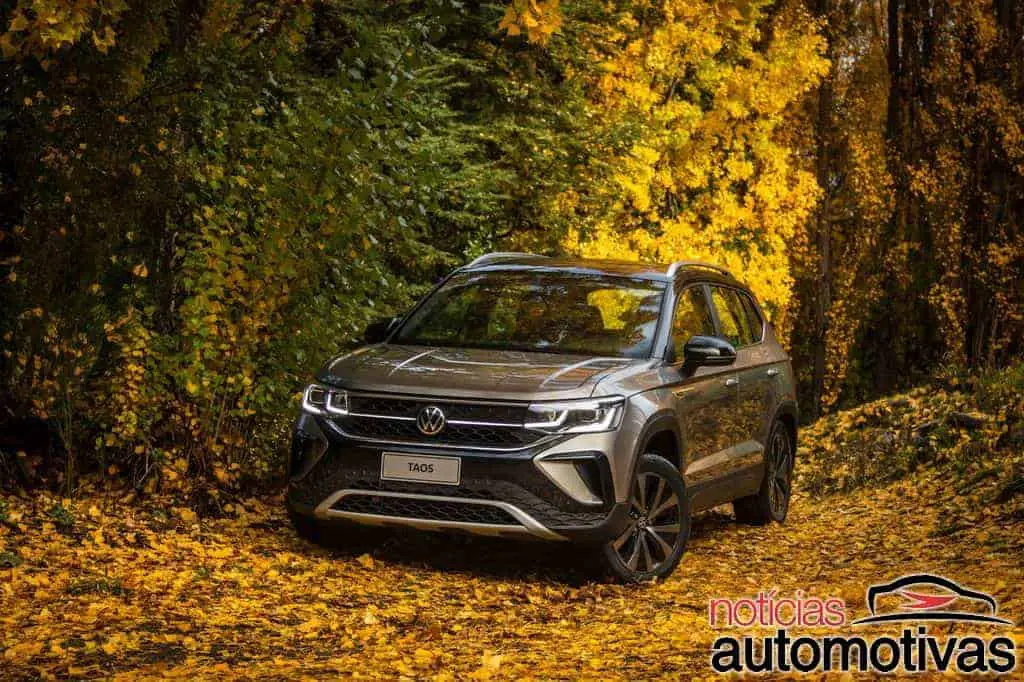 Volkswagen's largest SUV is the Taos, a model imported from Argentina, whose mission is to compete with the Jeep Compass. The model is offered in Comfortline and Highline versions, both with a 1.4 TSI engine with 150 horsepower and 25.5 kgfm.
Built on the standard MQB platform, the Taos has good interior space and a 498 liter trunk.
The mid-size SUV is 4.46 meters long and has a 2.68 m wheelbase, with equipment including traction and stability controls, lane departure assist, LED interior lights and a sunroof.
There's also power steering, adaptive cruise control, dual-zone air conditioning, digital cluster, 10-inch screen multimedia, automatic parking, leather seats, rear seat climate controls, full LED headlights, taillights. LED, among others.
Volkswagen Taos Comfortline 250 TSI – R $ 175,700
Volkswagen Taos Highline 250 TSI – R $ 204,900
tiguan
Although not currently on the market, the VW Tiguan is one of Volkswagen's SUVs and will soon be on the national market, being a product imported from Mexico.
The 2023 Tiguan should enter the market with an EA211 2.0 TSI engine with a capacity of 190 horsepower from the 3rd generation circuit by Miller, and it may also come with a six- or eight-speed automatic transmission.
The R-Line version will probably return with a 230 horsepower 2.0 TSI engine and gearbox. DSG seven-speed, with four-wheel drive.
It should bring adaptive lane alert, as well as cruise control, digital cluster, multimedia with 10-inch screen, leather seats, LED interior lights, dual-zone climate control, among others.