By José Luis Abreu on 21 September 2022 16:37
Five of the eight events of the Toyota Gazoo Racing Iberian Cup are contested, the event continues to be dominated by Portugal, although according to the rules of the competition, the competitors will have to 'throw away' the results of their meetings in Spain and Portugal, one of each, and only then can you do the math.
At the end of the year, participation in the Madrid RallyShow is mandatory, but teams do not get points in the event. The next rally is the Vidreiro-Marinha Grande Rally on October 7-8.
Ricardo Costa has been the most regular rider, out of five races his worst result was in this last race in Spain, fourth place.
Miguel Campos retired in the Léon race, and now he had problems in Asturias, but he is second, three points ahead of Fran Cima, five against Daniel Berdomás.
The closing still has two races in Portugal and one in Spain, so the knowledge of the Portuguese 'veterans' can be decisive, compared to the best Spanish pilots.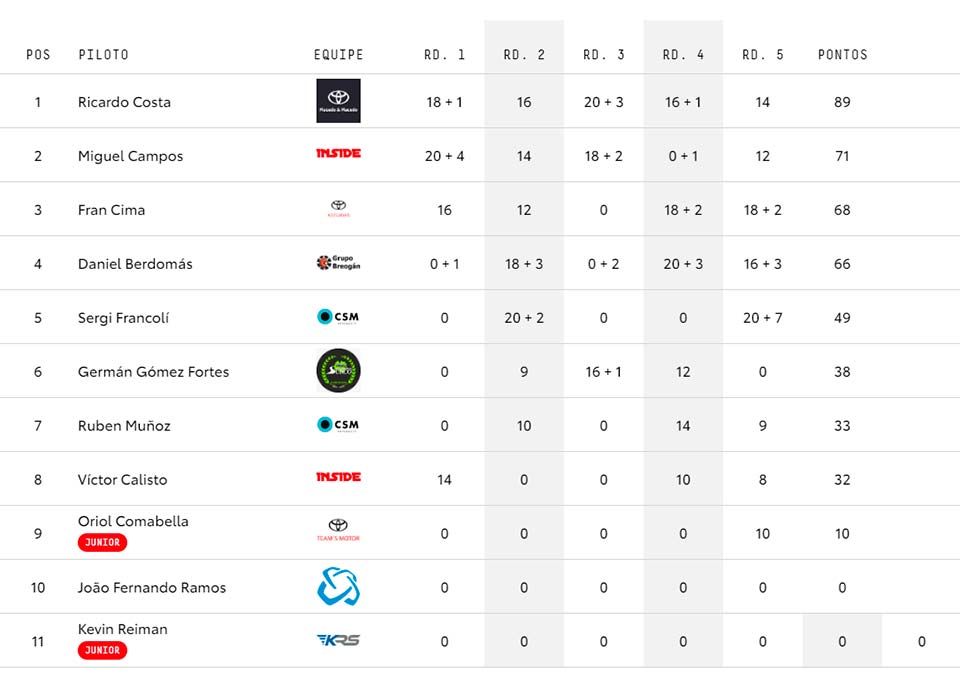 Dear reader, this is an important message.
Unfortunately Autosport cannot continue to make its articles available for free.
It is no longer possible to have a team of professional journalists without being able to sell the product of our work.
Just as newspapers and magazines are paid for, digital editorial content will also have to be paid for.
Please subscribe to Autosport Exclusive and help us keep this machine running!
It's only €2 per month, sign up HERE