Cupra has already released some of the highlights of the Lisbon City Garage agenda for this month, which include exhibitions, focus classes and, of course, Cupra models.
The July agenda of the Cupra City Garage has its main exhibition by Miguel Rodrigues, organized by the State of the Arts (SOTA). The artist, is Portuguese, and graduated in Sculpture from the Faculty of Fine Arts, after creating unique pieces, based on baroque art and which led to the exhibition "Illusion", available until August 3.
"Illusion is a show where glittering gold, spectacular forms and festive escapism invite us to build a bridge between the ephemeral societies of the 17th century and the modern festival society.", explains the artist of the work, Miguel Rodrigues.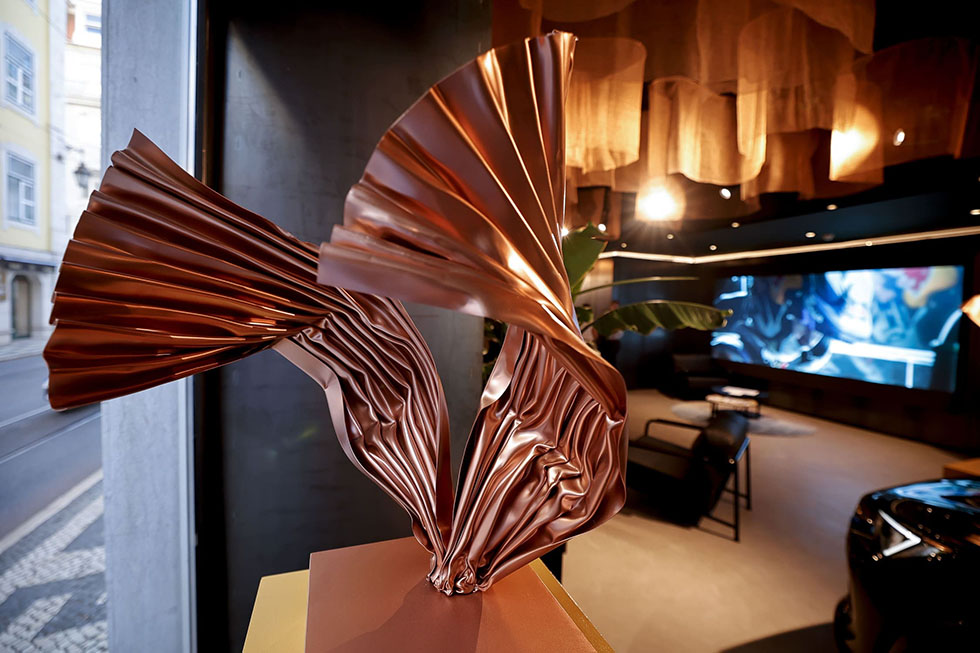 In addition to these exhibitions, Cupra intends to continue to make good use of the space of the Lisbon City Garage, which is why in July you will also be able to find another mindfulness class, led by a teacher from the Manu Yoga School. Once again the Early Bird program welcomes all participants to Welcome Tea and Cookies. All important information will be available soon on the brand's Instagram.
To close, warm weather and a day that continues until later, invites to an afternoon program, with good music. For the same reason, on the 21st, Cupra City Garage will attend another Afterwork Garage session, with DJ Guigas. The dance floor is open to the public and guarantees a drink from the bar for anyone who wants to enjoy this unique atmosphere.
To visit, it is important to remember that the Cupra City Garage is located at Rua Áurea, 64, and is open to the public from Monday to Saturday, from 10:30 am to 8:00 pm.
July schedule:
August 7 to 3 – Monday to Saturday from 10:30 am to 8:00 pm – "Illusion" Art Exhibition | Miguel Rodriguez
July 14 – 10:00 am to 12:00 pm – Focus Class (registration required in #cupra_portugal)
July 21 – 5:00 pm – 7:30 pm – After Work Workshop | DJ & "Bar&Tapeo" (open to the public)
Tests: see new car tests by Auto+ journalists (Click here)

Auto Sheets +: see the technical specifications of all models sold in Portugal (Click here)

Search: find all the models you want using the Auto+ Search engine (Click here)