April 11, 2022 | 17:18
The driver lost control and overturned the Mitsubishi L200 in Naque
CBMMG disclosure
The driver was rescued and taken to Márcio Cunha Hospital, in Ipatinga; the passenger was taken to UPA with bruises on his face
Two men left with injuries in an accident, around 2 pm this Monday, on the stretch of BR-381 in Naque.
Called by 193, men from the Military Fire Department went to the scene and found an overturned Mitsubishi L200 truck. The car belongs to a machining company in Ipatinga.
The 50-year-old driver of the L200, JMS, was caught in the accident, but was removed by people and taken to the Márcio Cunha Hospital, in Ipatinga, in an ambulance in the municipality of Naque.
Also inside the car was a passenger MM, 50 years old, who was found on the side of the road conscious and oriented, with minor bruises on his face.
The passenger confirmed that the driver lost control of the vehicle and overturned. The passenger was taken to the Emergency Service Unit in Ipatinga.
The Federal Highway Police took charge of the event and a tow truck was called to remove the overturned vehicle.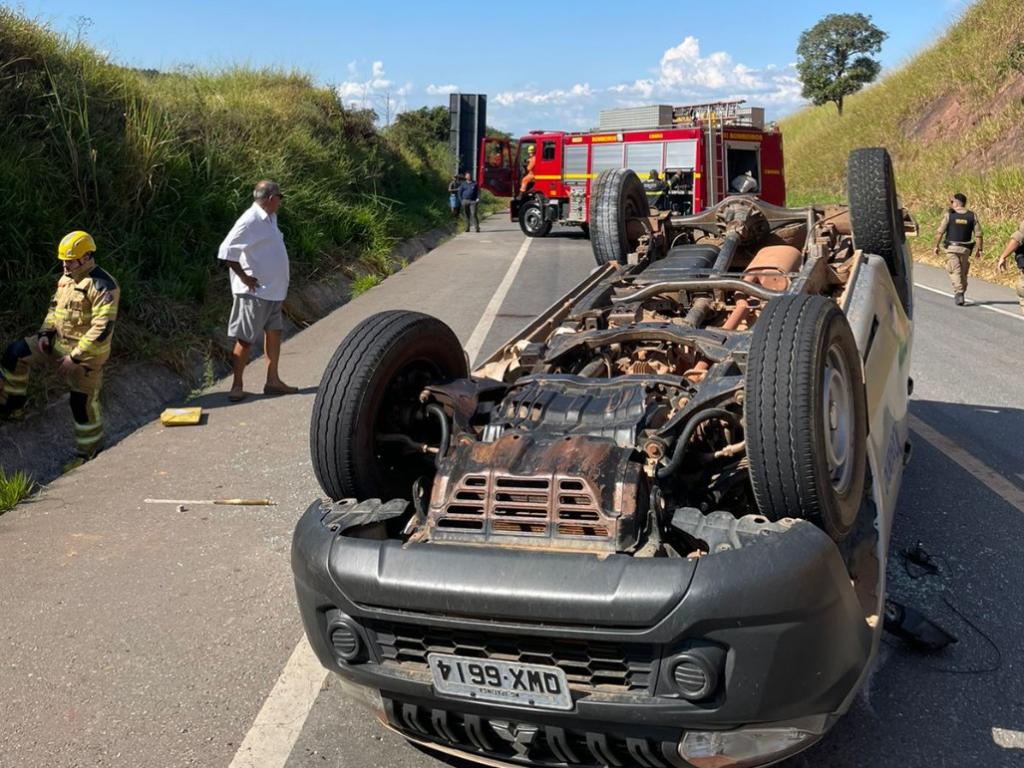 Found an error, or want to suggest a news item? Talk to the editor: [email protected]