BMW has just presented the 2023 lineup of the 3 Series. And to everyone's general delight, the brand has not used the controversial (to be kind) radiator grill of the 4 Series. Of course, the two kidneys got bigger, as is the style. in the German brand. In fact, he didn't even touch the "nose". And there is a reason for that.
Even with the expansion of the SUV lineup, the 3 Series is still one of BMW's flagships and whenever there is an intervention, the brand is on alert. In the E90 generation, in the era of Chris Bangle, bold American design was restrained when creating a sedan, which is still considered one of the most beautiful of the family.
SEE ALSO:
Last year, the model was the segment leader in the United States, England and China. In other words, you can't go wrong with your hand. The change comes after three years on the market.
On the outside, the information focuses on the headlights, which follow the design of the 4 Series, as well as the bumpers. At the rear, the lights were slightly revised and the bumper got new intakes to post the sportiness. There is also an option for the M Sport package, which adds 18-inch wheels and a unique design.
Interior of the Series 3
But it is inside that BMW did not skip the trend. The brand used a new instrument panel that has an integrated instrument panel (14.9 inches) and a multimedia monitor (12.3 inches). The two canvases were mounted on a large floating frame, following the style that Mercedes-Benz had already used.
According to the brand, the new display allows to reduce the number of physical buttons and further explore the possibilities of the voice command system. With that, basically left the button to start the engine, electronic parking brake, behavior control and transmission car.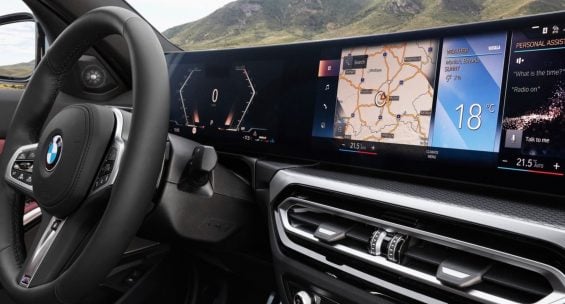 The content basket includes on-board Internet, BMW Maps navigation, windshield projection (Head Up Display), as well as electronic climate control, driving assistants and enhanced automatic parking.
the heart of BMW
The brand offers a variety of engines for Series 3. The novelty is that the blocks, in addition to having a turbocharger, also received a 48V module. This electric unit takes over the functions of starter and alternator and also provides torque in low rpm mode. It also has plug-in hybrid versions, including a 3.0-liter six-cylinder biturbo with 374 hp.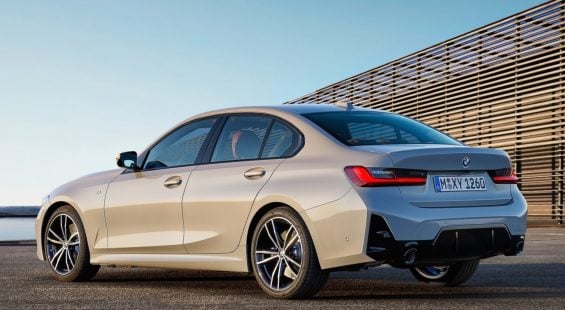 In the small blocks there are different ranges of power and torque, ranging from 156 hp to 292 hp, depending on the power additions. The transmission for the entire range is an eight-speed automatic, with options for all-wheel or rear-wheel drive.
👍 Did you like it? Support our work by following our social networks and get access unique content. Don't forget to comment and share.
Oh, and if you're a fan of the sounds of Borissearch Automated Chat on the main podcast platforms: