No niche brand knows its position like Subaru. The Japanese brand seems to only want to serve European customers who are looking for a real Subaru: an SUV with durable four-wheel drive, reliable technology and a complete safety package. Solterra is on the same path, but in the electric world.
The most beautiful Subaru ever seen?
For this, the Japanese brand called Toyota. It must be said that, like the BRZ/GT86 twin brothers, Toyota and Subaru have worked together on an electric SUV. The results are technically and visually identical, except for a few details. In Toyota it is called bZ4X. In Subaru, it is called Solterra.
So what is this new Soltera? A 4.7 meter long SUV with a very sloping roofline. The result is an SUV with a powerful look and sporty lines. Best Subaru in years? That may be so. Although this is not a difficult task. Inside, Soltera also leaves an impression of quality and space. Thanks to the wide and low dashboard that has two digital screens and offers a good all-round view.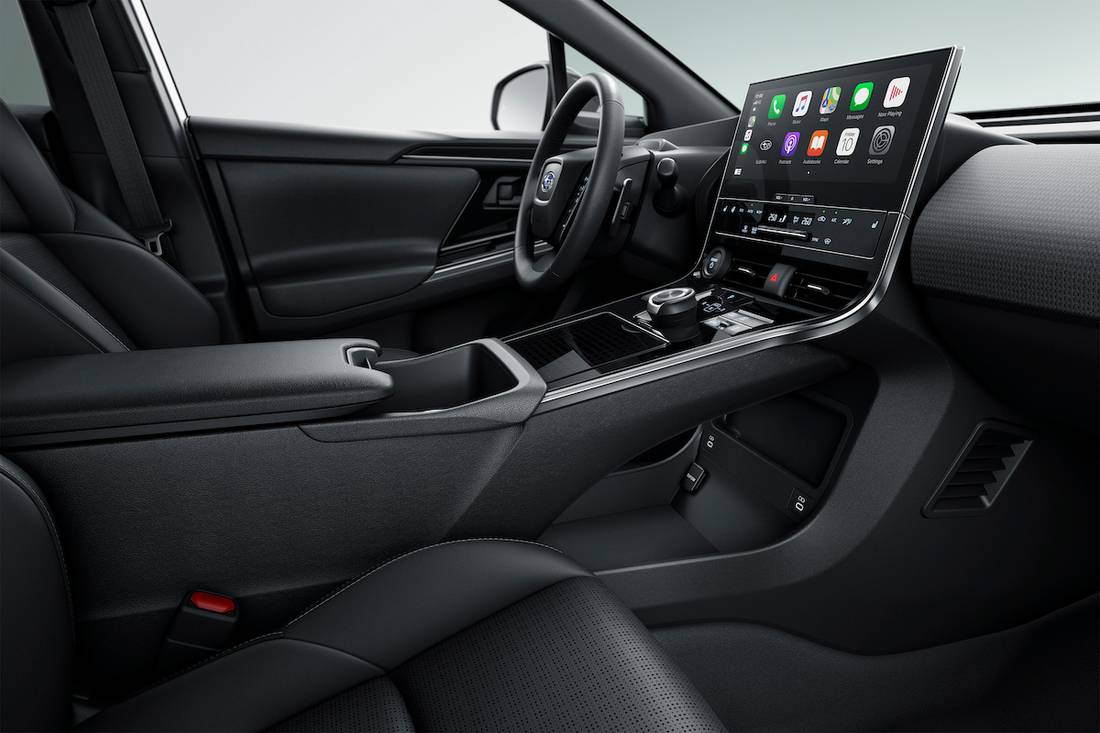 permanent 4×4
Subaru has made a name for itself with its durable four-wheel drive. Which means that when it came to the arrival of electricity, it could not do without. During the development of the two, the Japanese brand stuck to its guns to make sure Toyota understood that Subaru wanted to make a powerful off-road machine. Therefore, the ground clearance of 21 cm is very high and the Solterra has permanent four-wheel drive.
Two electric motors (one on each axle) are always on when driving, whereas the competition normally sends power to one axle and only draws from the second axle when grip is lost. Total power is 218 hp and 335 Nm of torque. The battery, which is an integral part of the chassis, offers a capacity of 71.4 kWh. Figures that put this Solterra in a good position compared to the competition. Ditto for a load of 6.6 kW in alternating current (11 kW in option) and 150 kW in continuity.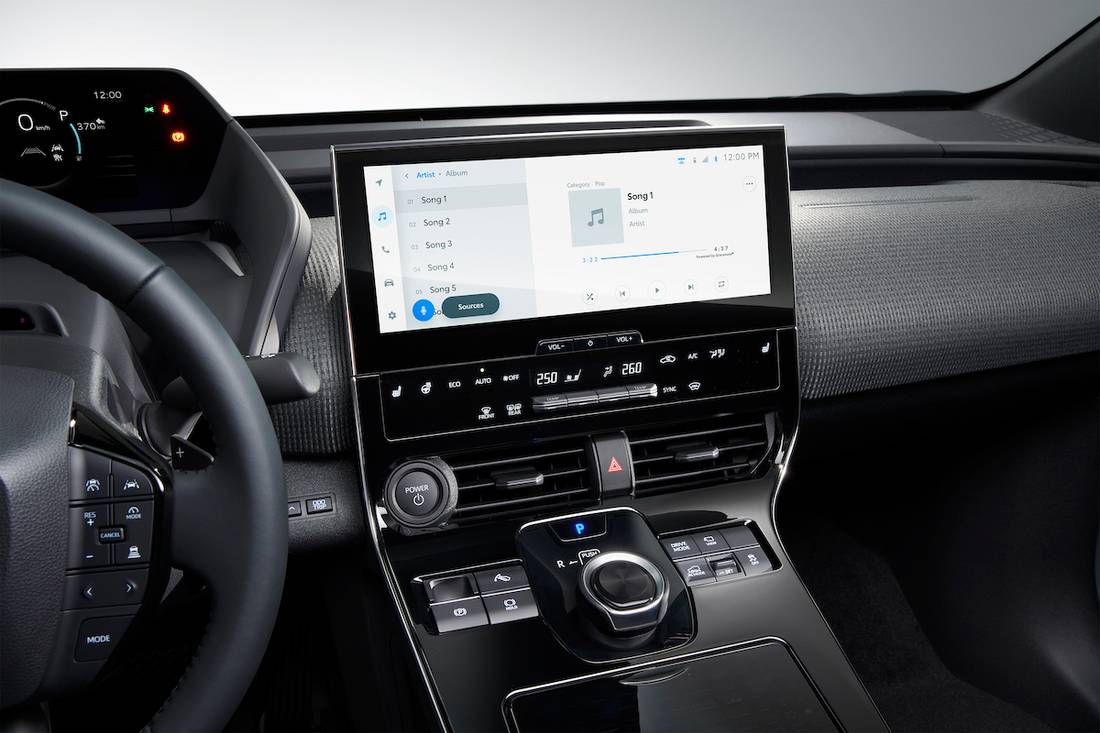 Like a powerful SUV
What does Subaru's first electric do on the road? The biggest advantage of the partnership with Toyota is that Subaru can draw on decades of experience in the electric field. After all, Toyota has been selling plug-in hybrids since the 90s.
In our case, we had the opportunity to go behind the wheel of a prototype on the asphalt at the Aldenhoven test center in Germany. From the first turn of the wheel, we see that the Solterra wants to be a strong and stable SUV. Not least because he makes little effort to hide his two tons. So it is more stable than games. Acceleration is linear, handling is assured thanks to all-wheel drive and the suspension is perhaps a little firm. But that could also be due to our test car's 20-inch rims. 18-inch wheels seem to be the most logical choice for our country.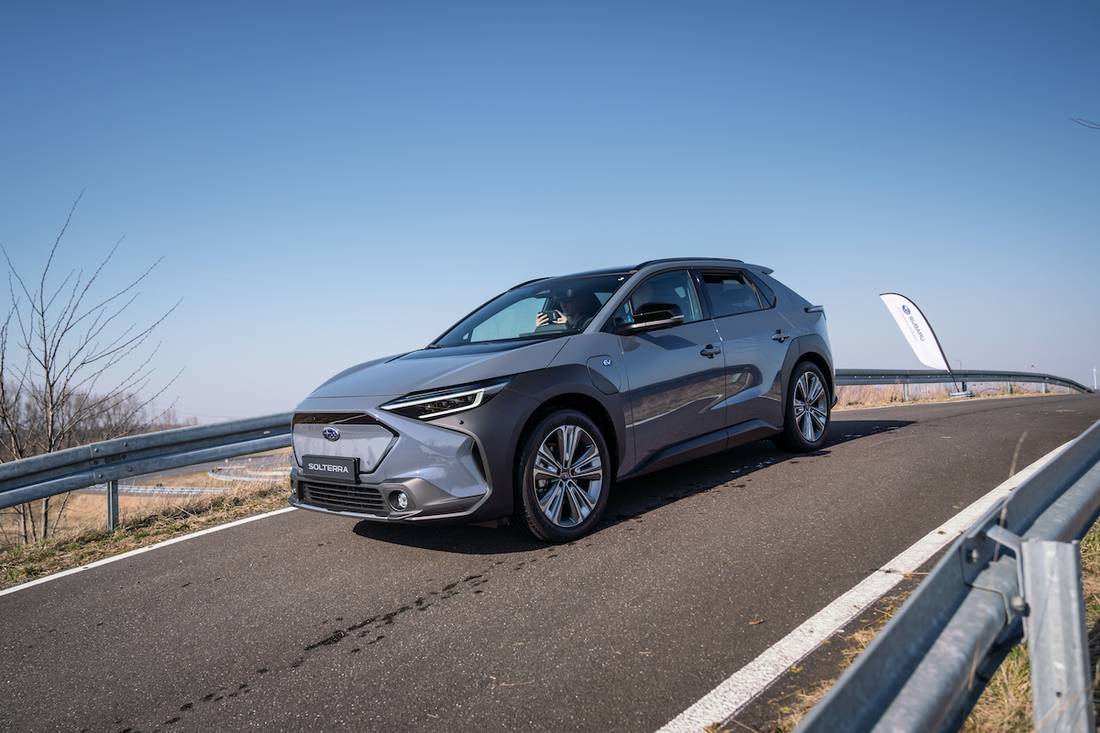 A few question marks
So the first electric Subaru looks like a real Subaru, and that's more important than you might think. Because Subaru and its owners are a love story. Still, there are question marks surrounding this Solterra. For starters, stem. With its 464 liters, we cannot say that it is more spacious. Also, some important numbers are still missing at the moment. We don't have official usage figures, we don't know how much it can pull and, most importantly, we still don't have any information about the price.
So we will have to be content with the information that comes out…discussions around the coffee machine. So we know that, technically, the equivalent bZ4X can tow only 750 kg and that its four-wheel drive version offers a range of 470 km. However, the corresponding consumption of 15.8 kWh/100 km seems very promising for an all-wheel drive electric vehicle. four Finally, there is the price. Between the lines, Subaru tells us it hovers somewhere around €55,000. An envelope that one can easily afford a competitor from Skoda, Hyundai, Kia or Volkswagen.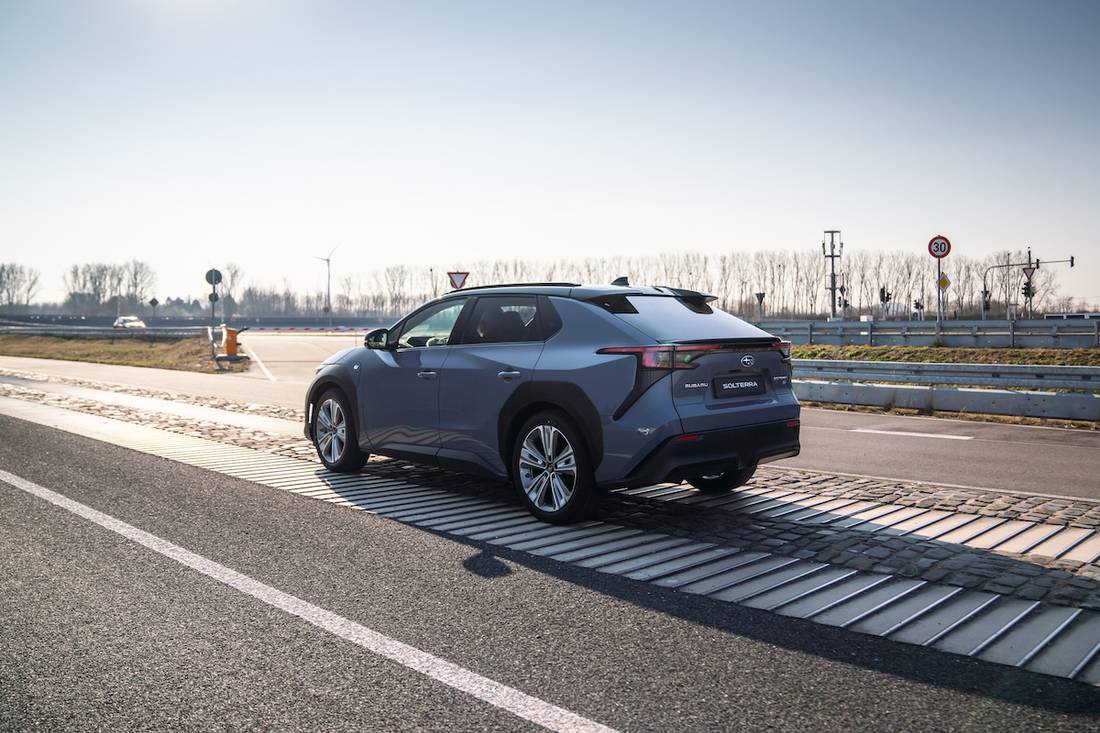 Conclusion
Subaru seems to have achieved its goal, of course. Because the Soltera is powerful enough to pass for a real Subaru. An electric that focuses not only on efficiency but also on safety and off-road capability. However, are Subaru fans ready for an electric bill of over €50,000?