Do you remember the neo-retro style? Come on, this model that saw the birth of the Fiat 500, Mini Cooper and Volkswagen Beetle. It worked and it still works. VW is back with the current version of the anthological model: the popular "Combi". Yes, this new ID. Buzz is a nice nod to the past, while focusing on the future.
On the rear view mirror
It's also quite a sight because, it must be said, this baby has a mouth! Regardless of finish, regardless of color and regardless of body function (family or use), ID. Buzz is full of personality. It starts from the front, with a large VW logo and an accent line reminiscent of the large "V" of the T1s. The lights with their piercing look and visual signature look to the future.
On the sides, there are numbers that we had previously seen on the concept car. Overhangs are reduced to a minimum and the wheelbase is large (3.0 meters). Through the sliding doors (optional electric), we reach the rear which is perhaps the most common. Yes, it looks like the new Multivan with a fully horizontal tailgate and soft headlights. However, here the optical blocks are connected to the LED strip.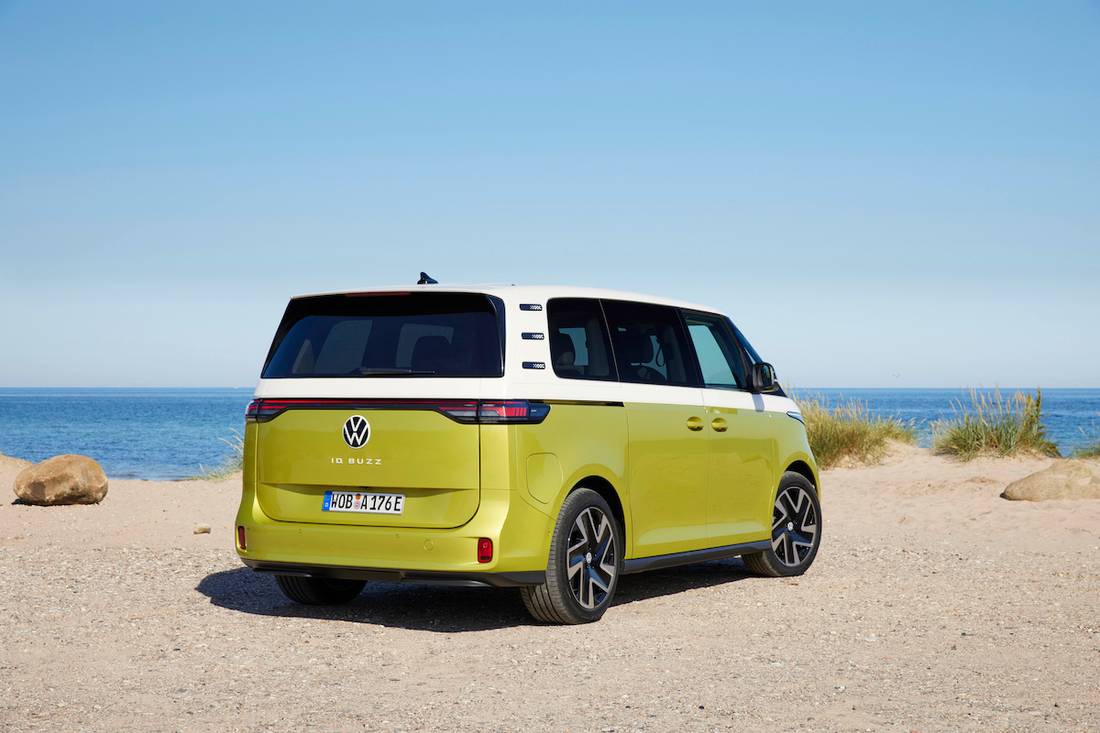 Old man
By the way, let's talk about this Multivan. It would be nice to believe that the two cars are identical, but nothing could be further from the truth. Just go through the door. Here, we see the usual features of VW electronics – 7-inch instrument and 10-inch infotainment – and, of course, their average ergonomics. However, everything is placed on the dashboard with a beautiful strip of wood surrounded by chrome and a touch of color is not missing.
In addition, there is storage everywhere. And when we say everywhere, we mean everywhere! Yet this is the only similarity with another large passenger carrier with a VW badge. Behind the ID. Buzz, there are no regular seats on the smart rail, no individual seats and not even a third row. Yes, identification. The buzz may be big, but it only offers…5 seats! Worse, the rear seat (folding in two parts 40/60) cannot be removed. VW tries to hide all this with some sort of false floor in the trunk but all it does is interfere with the 1,121 liters of luggage space…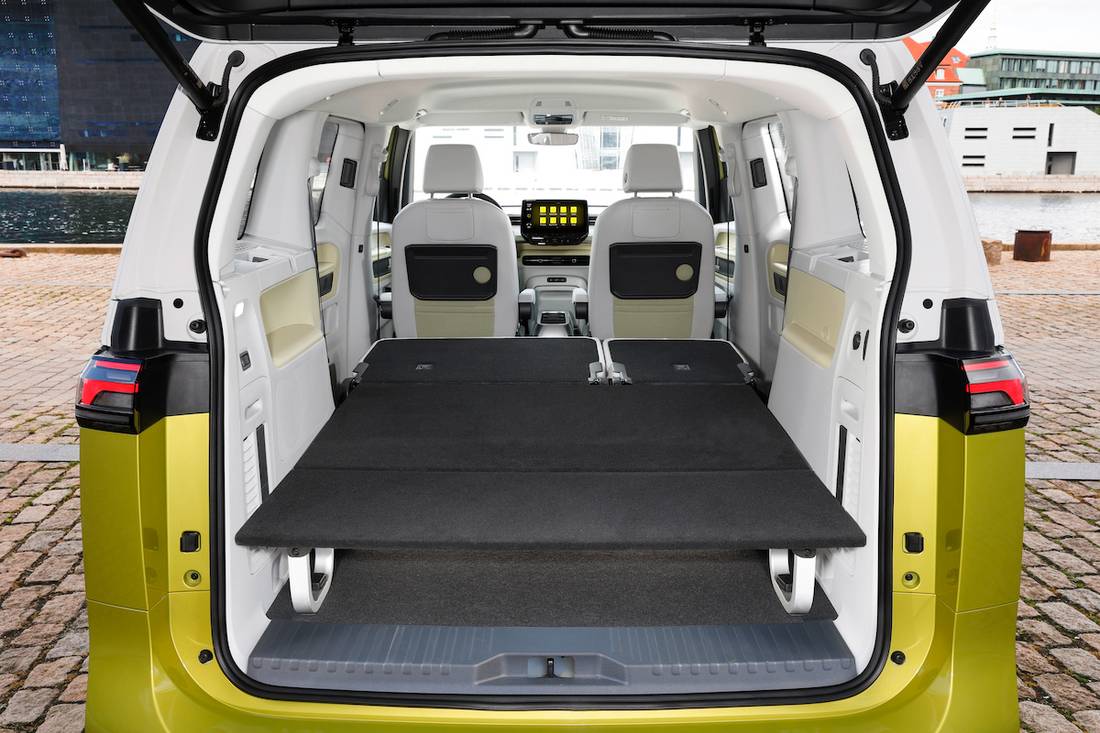 Buzz Lightning?
As long as talking about Multivan, one would not have thought that ID. Buzz shares his forum. Well no! The latest is based on the new MEB modular system already introduced by the ID.3, ID.4 and other Cupra Born or Skoda Enyaq. It is also the first model based on this base that benefits from a widened wheel and, according to the whispers of the engineers, this is only a short version …
In short, he who says MED, says the share part. For now, id. Buzz is only available in the Pro version. This means that it has a 77 kWh battery on the floor and that it supplies electricity to a 204 hp engine and 310 Nm of torque on the rear axle. It is enough to provide this friendly giant with a maximum range of 423 kilometers. When the battery is empty, ID. The Buzz will be able to re-juice with a maximum power of 170 kW (DC).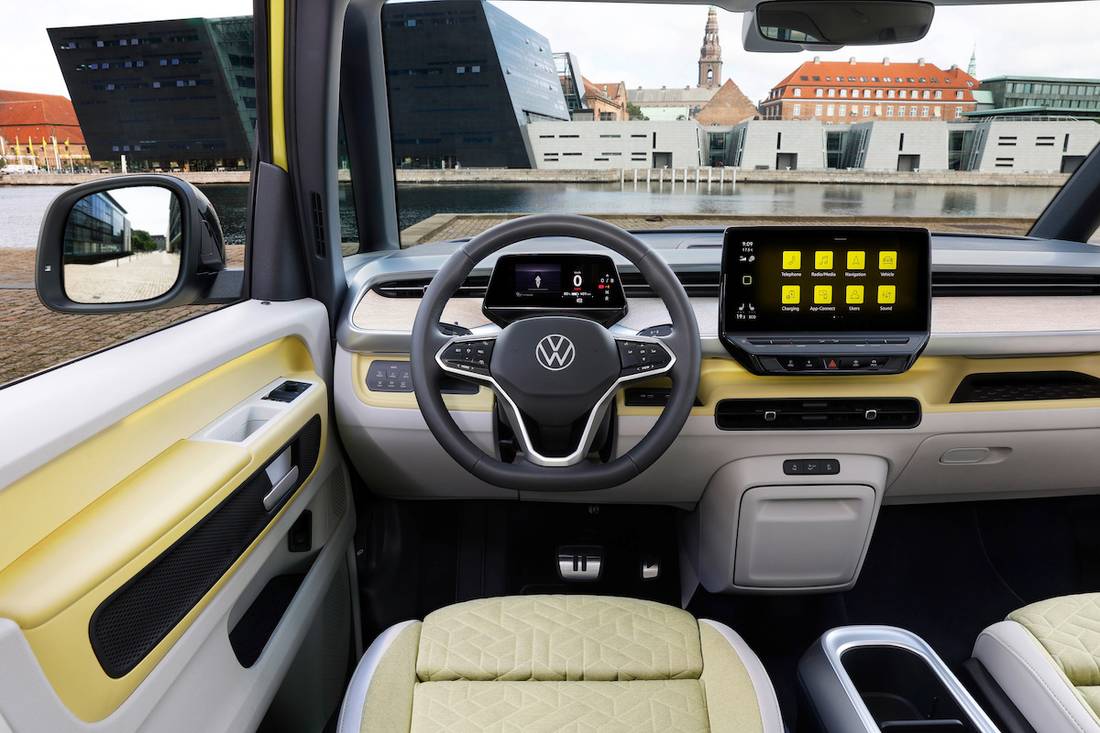 Surfin' Vibrations
Despite its potential, it should not be expected to be an identifier. The Buzz is a fast little car. After all, it weighs about 2.5 tons on the scale. A word of advice: it's best to ride quietly, like a California surfer waiting for a wave. In addition, it is a type of driving that is suitable for a certain amount of dirt of this best animal and general comfort, helped by good sound insulation. Also, electric suit style neo-retro hippie best.
As long as talking peace and love, the peace between your passengers will last longer than expected. Yes, during our test on Danish roads, ID. The Buzz has proven to be quite economical for a machine of its size. After a hundred kilometers, our average is set at 18.5 kWh/100 km, while VW advertises at least 20.5 kWh/100 km. Driving this way, it's child's play to exceed 423 kilometers of freedom.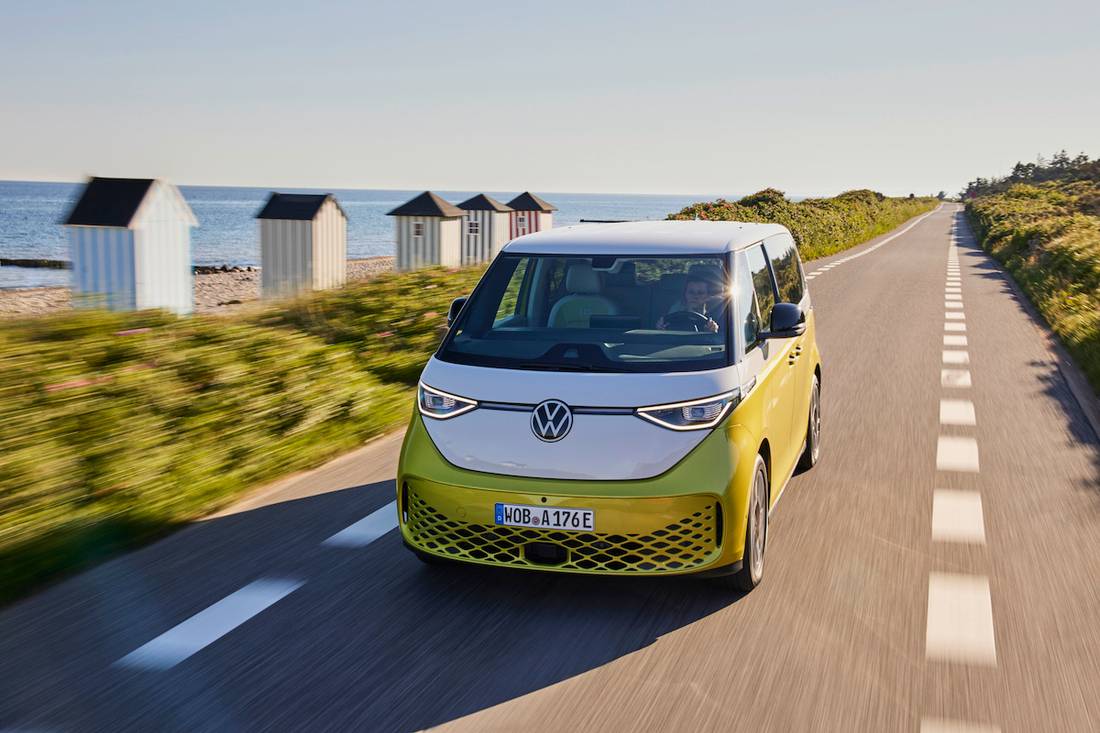 Price
Since it's (by far) the biggest car in VW's electric base, it's no surprise that it's also the most expensive. Currently, in its Pro finish with a 77 kWh battery and a 204 hp engine, the id. The Buzz has a starting price of €60,699.05 (France: €56,990). This is almost €10,000 more than a Multivan or ID.4 with the same power (France: same price).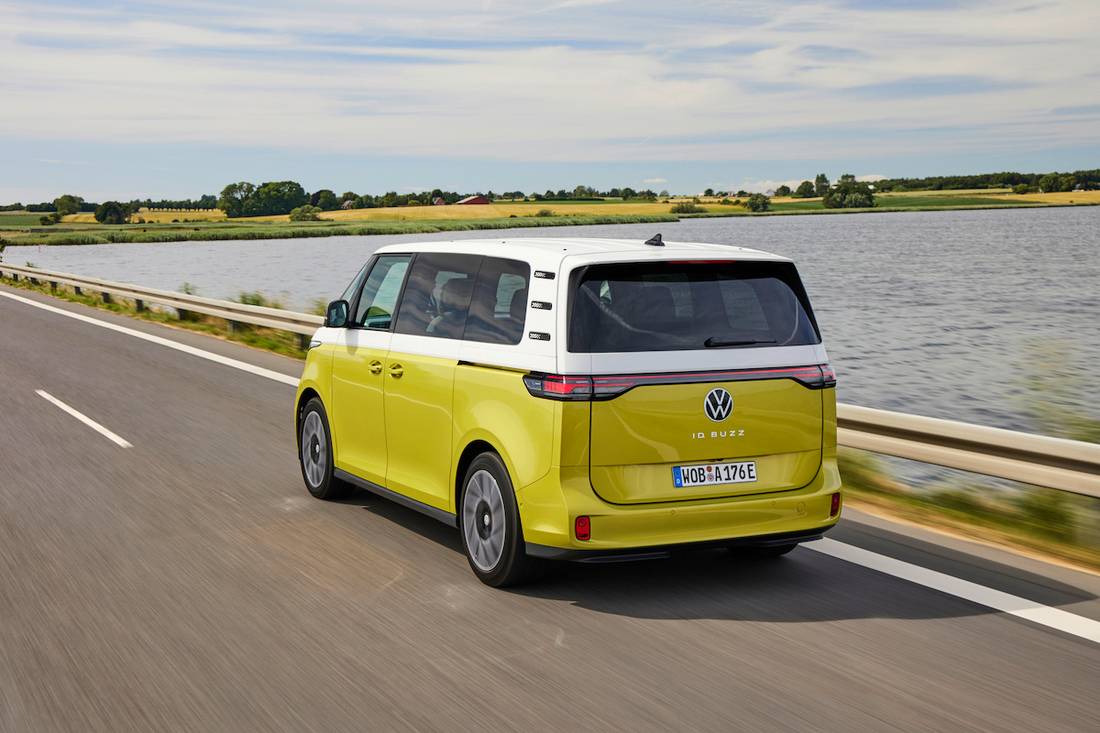 Conclusion
Volkswagen succeeds in its bet with identity. buzz. No, not the one to electrify people…but the one to impress us! Of course, its efficiency is bad and its ergonomics are fine, but this friendly giant compensates for this with good motorization, general comfort and, above all, a personality that we can only adore.