Mazda is on the eve of a real SUV attack. Because in the coming years, the CX-30, MX-30 and CX-5 will be joined by no less than five new SUVs! Two of them, the CX-60 and CX-80, will arrive in Europe. In order not to push the CX-5 – Mazda's absolute bestseller – into a forgotten corner, we now have the right to an updated version.
Different styles
This refresh is visible inside and out. Starting with a new face. Finally, an updated face. The headlights, for example, have a new light signature and now pierce the shape of the grille. The grille is slightly less pointed at the base, while the air intake under the bumper gives a smaller impression. At the rear, the lighting units have been redesigned. A classic knife cut, so to speak.
Along with the arrival of the facelifted CX-5, Mazda also adopted a new performance policy. In addition to the entry-level versions of the CX-5, the Newground, Homura, Enso and Takumi are now available. They differ mainly in their appearance. The Newground has an off-road look, while the Homura has black accents and large rear exhausts. The Takumi Edition, on the other hand, paints its bumpers in body color and has a high-quality brown leather interior. While previously the top versions benefited from more standard equipment, customers now have the possibility to add an extra touch of personalization.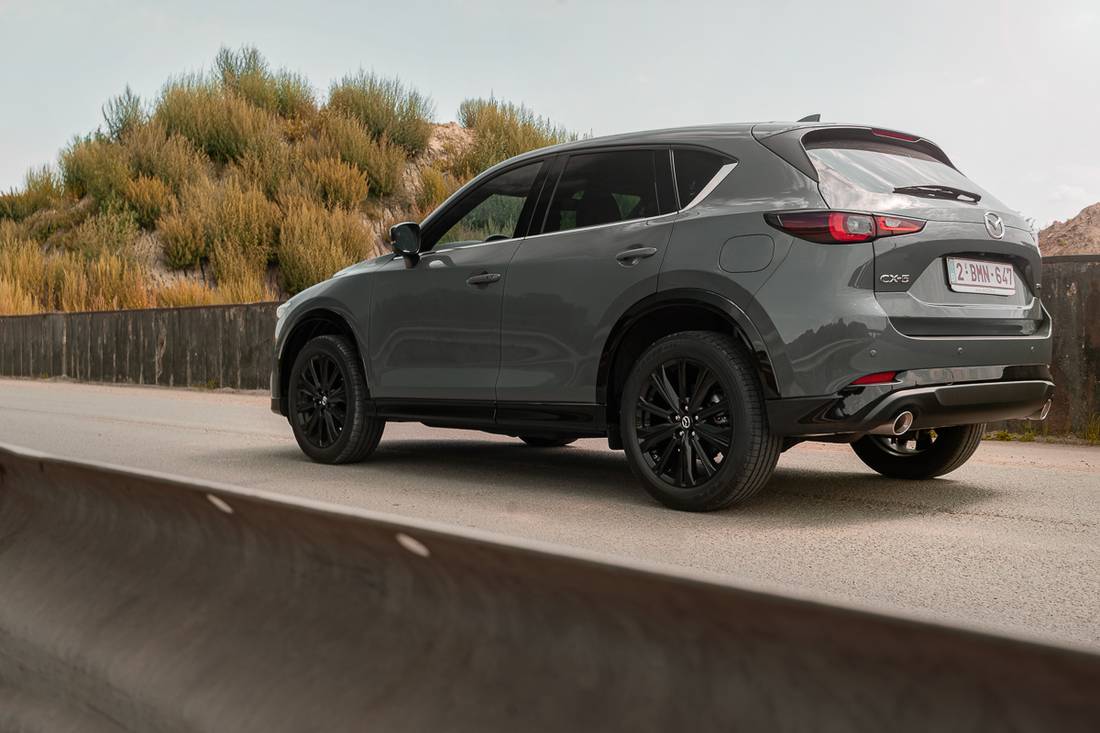 European Premium
The cabin update is a little rough. Although we would like to tell you right away that Mazda gives all its models minor technical updates every year. In 2021, the CX-5 received a new 10.25-inch infotainment screen and updated software. Of course, this system is also integrated into the face lift. The screen in front of the driver is a combination of analog and digital. It matches the CX-5 and, like the infotainment system, it wants to excel in ease of use. Compared to the screen and the fun possibilities of some competitors, the unit seems a little plain. Although this is exactly what we are looking for in the ergonomics of the model.
If you look away from those screens, you can see that this Mazda is very well built. With quality materials, beautiful and solid. By 2030, Mazda wants to be the best non-European brand and, honestly, one wonders if Mazda needs eight years to achieve this. These interiors can already compete with German premiums! The CX-5 also offers plenty of space. Both front and back as well as in the boot, which grew by several liters after the facelift to reach a maximum load of 522 liters.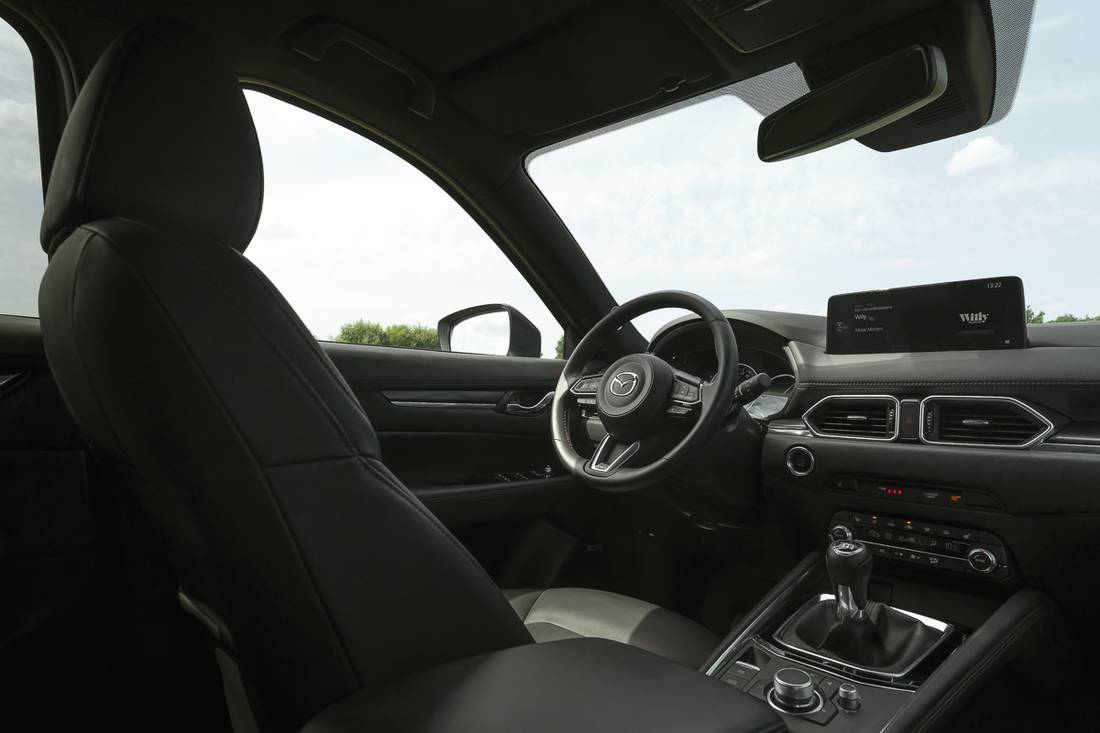 What electricity?
The fact that Mazda is an optional manufacturer is immediately visible in the choice of its engines. Where competitors have long hopped on the downsizing and electrifying bandwagon, Mazda is sticking with conventionally tuned engines. There is a 2.0-liter 4-cylinder gasoline engine with 163 hp and a 2.5-liter 4-cylinder gasoline engine with 194 hp. On the diesel front, a 2.2-litre 4-cylinder turbo diesel takes the stage. On request, with 150 or 184 hp. There is no hybrid or plug-in hybrid technology in this CX-5.
That might be the CX-5's Achilles heel, as most engines aren't the most taxing. However, they do not drive badly. Although the entry-level petrol lacks a bit of punch during acceleration. Believe it or not, the CX-5 is at its best with a diesel. We almost feel dirty saying…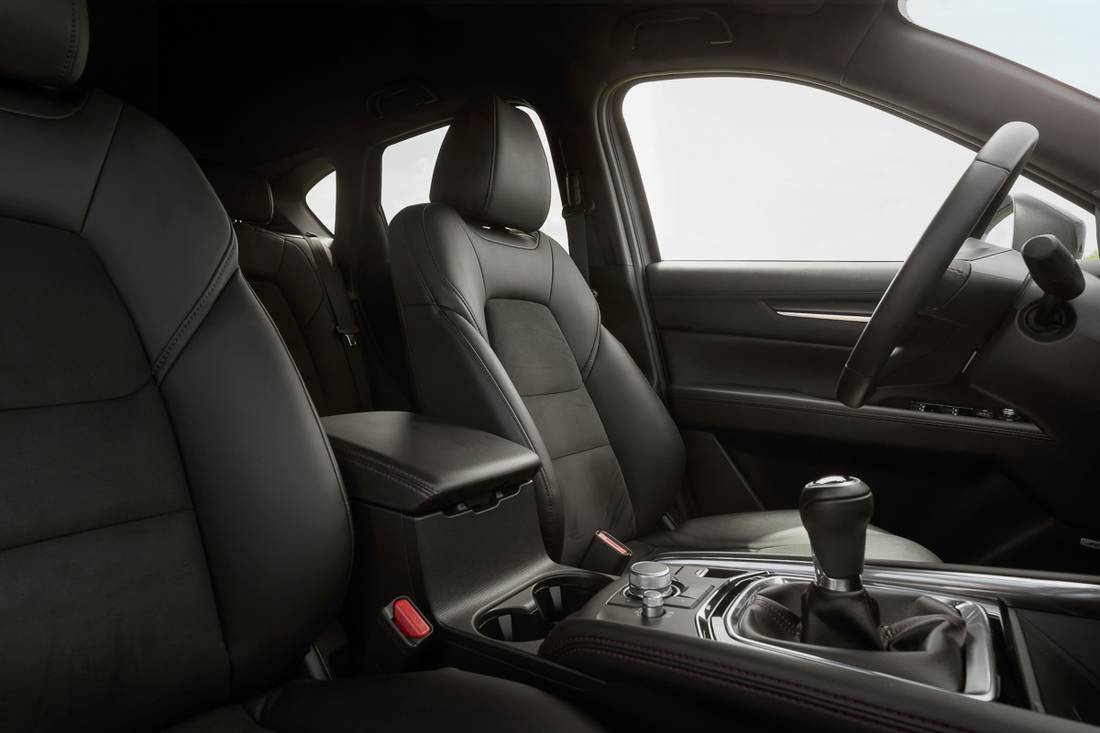 Made with love, so…
Autoscout24 tests the 163 hp CX-5 Homura Skyactiv-G, a sports version of the CX-5 with an entry-level petrol unit and a 6-speed manual gearbox. Yes, you read that right, this CX-5 is still available with a manual gearbox. Quite unique for a brand that uses the word "premium". However, Mazda cannot be blamed for this. The sports gearbox of the MX-5 is one of the most refined at the moment … and the CX-5 seems to have taken this gearbox for what it is!
On the contrary, this makes the CX-5 an SUV capable of providing driving pleasure without being too aggressive. It's also something he learned from the MX-5. You can feel that the chassis has been lovingly crafted. Mazda uses a special sensor that takes the torque from the engine when cornering so that more weight is on the front axle, making the front wheels hold more. We don't feel this "G-Vectoring Control", but it does its job. If we have to nitpick, Toyo Prox's stock sweepstakes are a little underwhelming. Maybe it will be necessary to agree with his dealer to have another set of tires? This will take the chassis to the next level!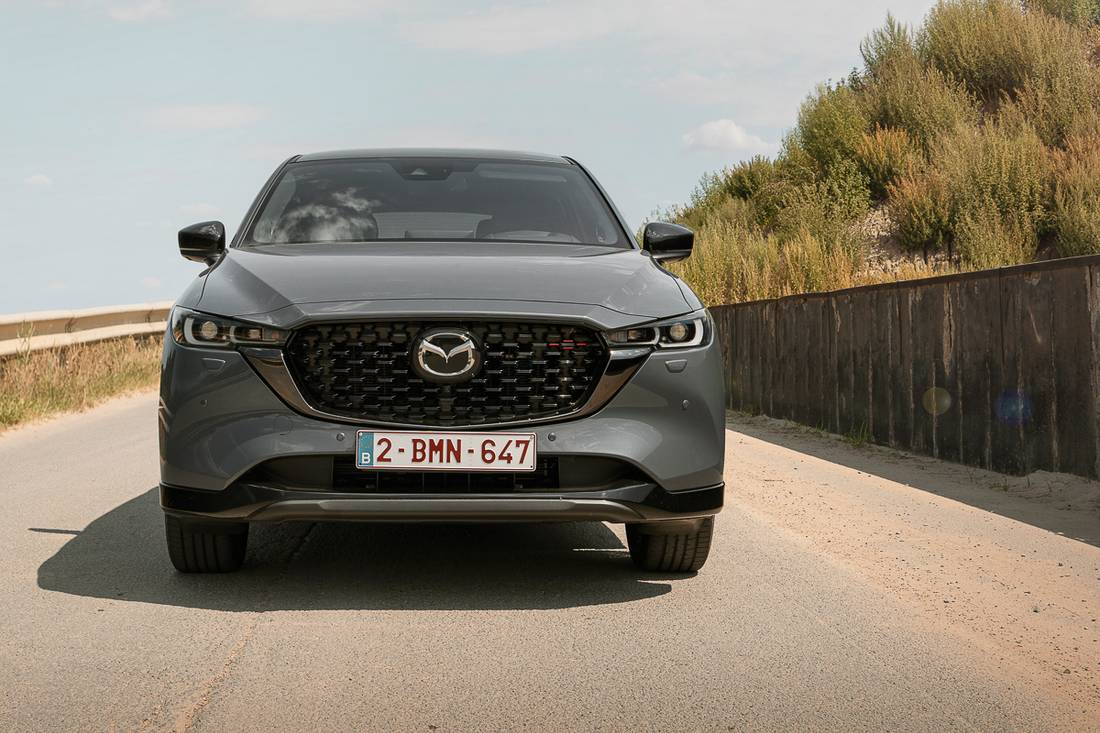 There is no additional cost
You've heard it before, Mazda wants to be a premium car maker. Just empty words to justify the high purchase price? Artificial. With an entry price of €31,090 (France: €33,600), it is cheaper than the Audi Q5, Mercedes GLC, BMW X3 and even the Volkswagen Tiguan. In addition, our fully equipped test model showed a total of 38,155 €. And yes, it's still cheaper than the other SUVs above. In the case of these first three opponents, there is even talk of a difference of up to €14,000…before the elections!
Mazda knows how to deliver incredible value for money with this CX-5, without offering a cheap car. Even more subtle: Mazda is more than ever a legitimate alternative to German premiums. So it's a matter of buying fast before Mazda realizes they're selling at a discount…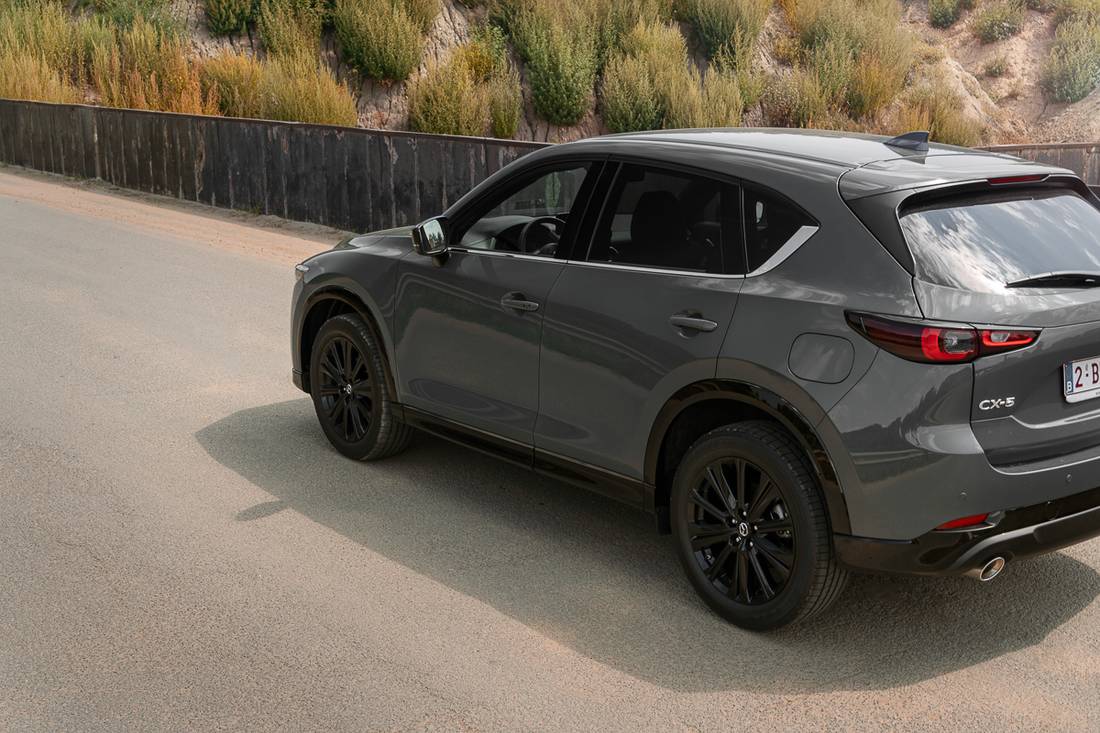 Conclusion
Just like the Mazda 6, this CX-5 gets better with age. Yes, it could benefit from a turbo petrol engine and a little hybrid assistance, but in terms of finish, build quality and handling, you can't fault this CX-5. Forget the idea that only Germans can build superior cars. This CX-5 even does better in several areas.