Beginning in the first quarter of 2022, Suzuki will sell the Vitara as a hybrid with a 1.5-liter gasoline engine and an electric motor. Prices start at 29,150 euros.
The Suzuki Vitara is now only available as a mild hybrid with a 1.4-liter turbocharged gasoline engine producing 129 horsepower and 235 Nm of torque. In the first quarter of 2022, the Japanese will introduce a complete hybrid edition of the compact SUV.
Front-wheel or all-wheel drive
The core of the new Vitara full hybrid is a 24 kW and 60 Nm electric motor that not only assists the new 1.5-liter four-cylinder gasoline engine with 102 horsepower and 138 Nm during acceleration but can also propel the Vitara on its own. The system produces 115 horsepower.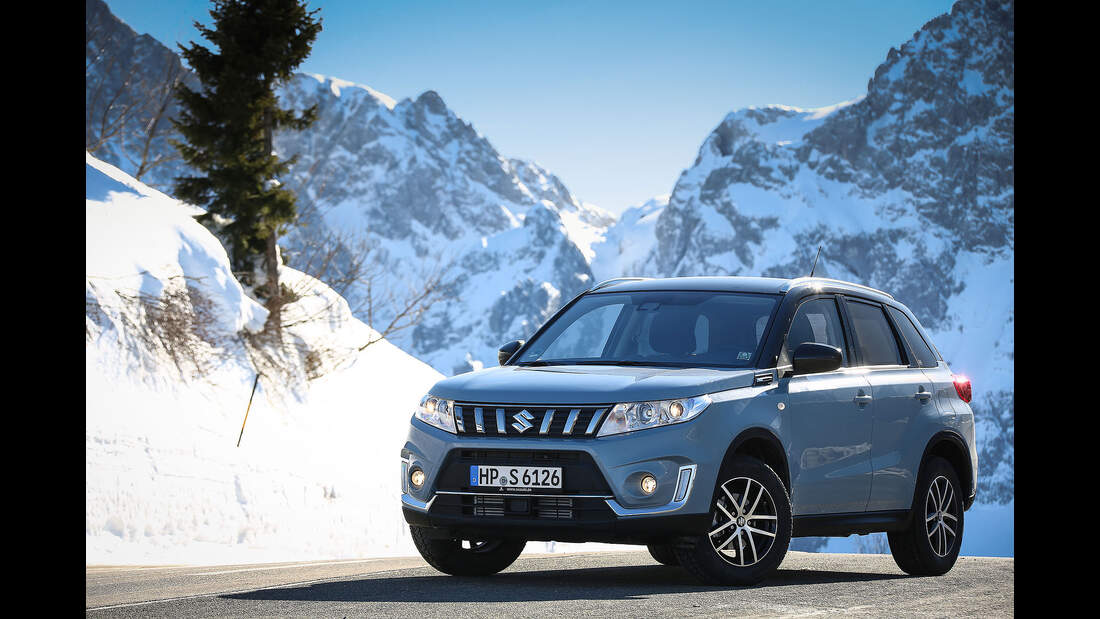 The technology is coupled to a six-speed manual gearbox with automatic gearshifts. Suzuki cites the lithium-ion battery capacity at 0.84 kWh. A pure electric range is not stated either. When braking, the Vitara may recoup and regain energy. The hybrid model is available with front-wheel or all-wheel drive. The top speed is 180 km/h, and fuel consumption ranges between 4.7 and 6.0 liters.
Suzuki
The new Suzuki Vitara 1.5 Dualjet Hybrid is offered in the Comfort and Comfort+ trim levels. Even the Comfort model boasts a smartphone-compatible entertainment system, automatic air conditioning, and LED headlights.
Standard safety features include dual-sensor-supported active brake assistance, lane departure warning system with steering intervention, fatigue and traffic sign recognition, blind-spot warning system, rear traffic assistant, and reverse camera.
The starting price for the Suzuki Vitara 1.5 Dualjet Hybrid Comfort is 29,150 euros. The all-wheel-drive model starts at 31,100 euros. The Comfort+ equipment level is available from 31,850 euros. The equivalent four-wheel-drive model starts at 33,700 euros.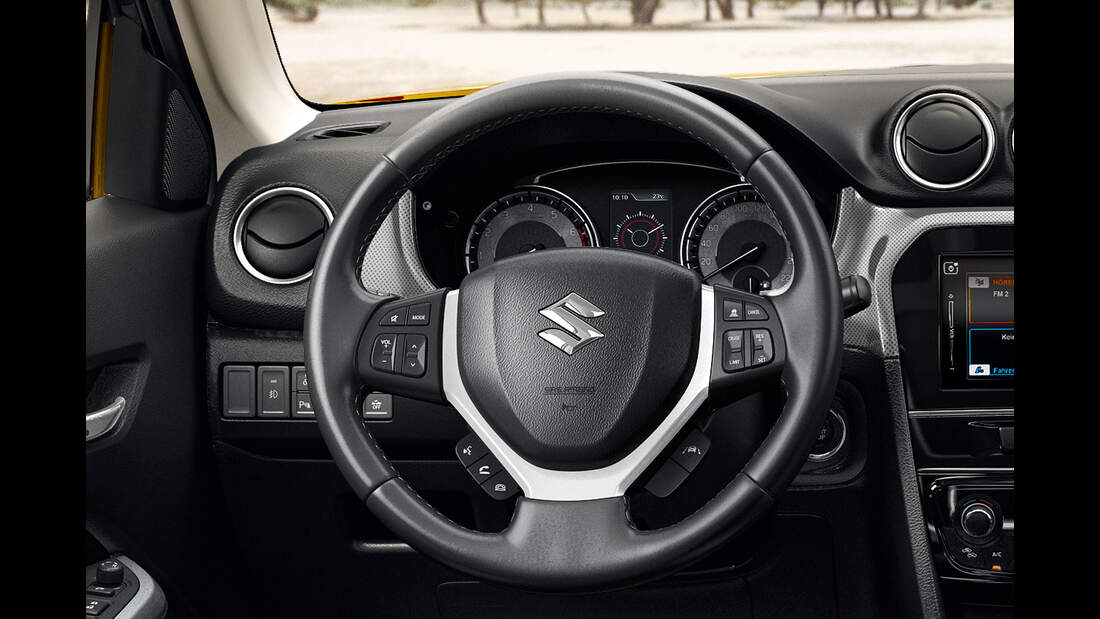 Suzuki will add a complete hybrid model to the Vitara's drive lineup in 2022, although the company has yet to disclose specifics about the drivetrain.