The automotive service and repair market in Canada is back to where it was before the COVID-19 pandemic. It should represent $10.9 billion in 2022 compared to just $6.6 billion in 2021 according to the latest long-term customer service research from JD Power.
It involves the return of this sector mainly to the increase of the average cost per visit to the service department of dealers (from $332 to $394) and independent workshops (from $226 to $247).
Nationwide, dealerships get 47% of service and repair appointments but 58% of revenue. Fewer and fewer people are now doing business with independent workshops, a trend that started in 2019.
The top three criteria for driving a car owner's choice are experience from previous visits, location and other people's recommendations. The confidence they have in their garage is what determines their level of satisfaction.
Best car service locations in Canada
JD Power Canada's Long-Term Customer Service Survey also highlights the best auto service and repair locations in 2022 based on a satisfaction rating out of 1000.
Among automakers, Lexus, Mercedes-Benz and General Motors (Chevrolet/GMC/Buick/Cadillac) dominate the rankings. On the contrary, Stellantis dealers (Jeep/Dodge/Ram/Chrysler/Fiat) do not enjoy an impressive position, but Subaru brings it back, which may surprise many.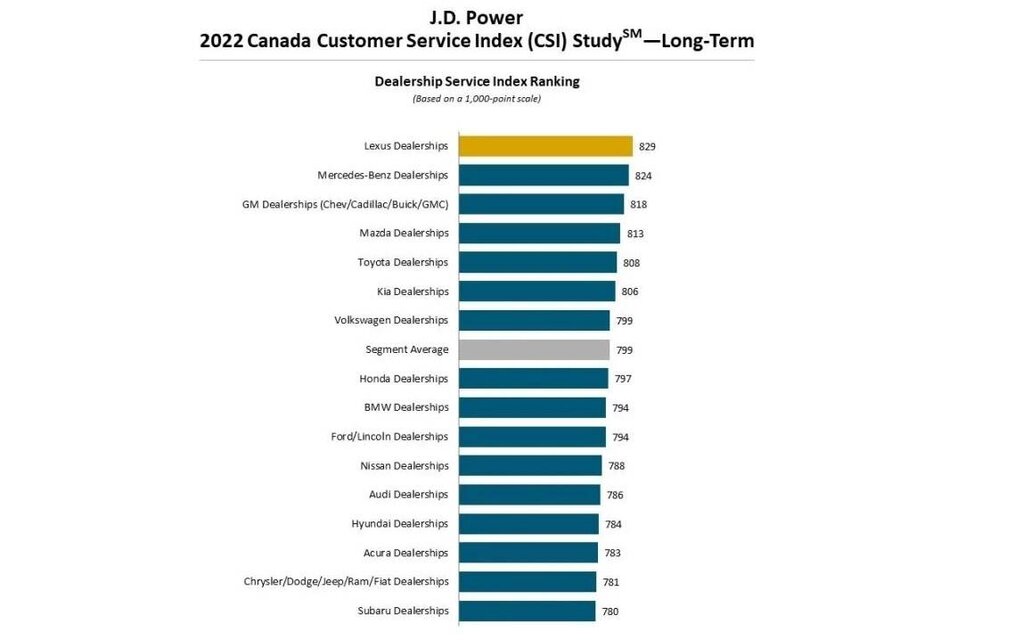 As for independent garages, Napa Autopro ranks first, followed by Canadian Oil Change and Midas. Note that Costco's garages have increased and are below average, while Canadian Tire's is again in last place.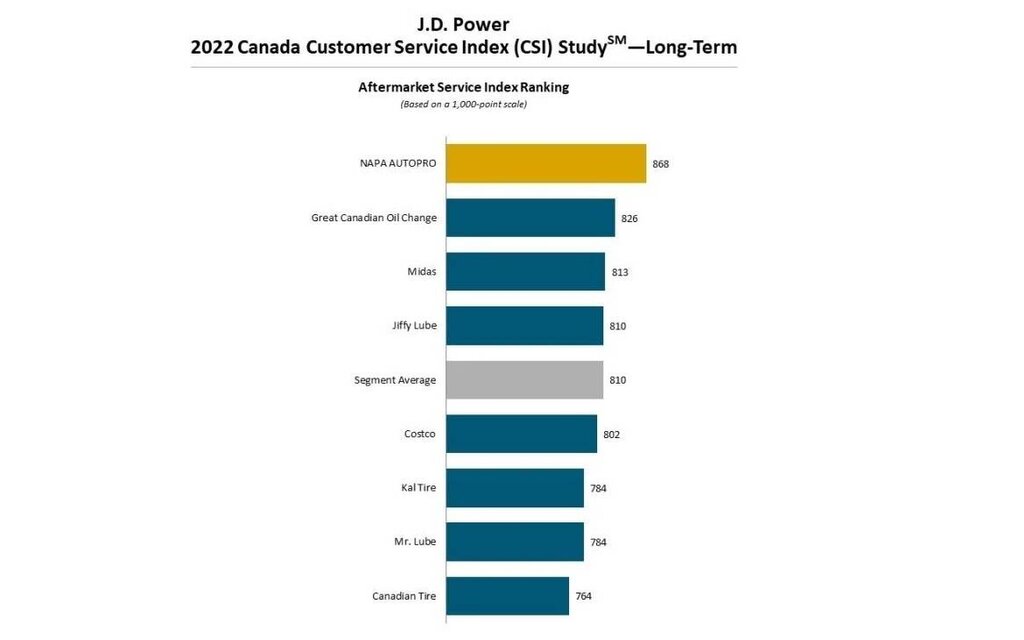 The JD Power survey measures customer experience and satisfaction with repairs and maintenance, whether under warranty or not, based on five criteria: quality of service, appointment scheduling, interaction with a consultant, equipment and vehicle delivery. More than 8,600 Canadians who owned cars between the ages of 4 and 12 were surveyed.
In the video: Electric vehicle repair by Atelier Branché