a talented young man Huynh Kim Dai
used to make piles of cardboard and scrap paper into replica airplanes of the most famous cars. Examples of Mercedes, Ford, Cadillac and even Rolls Royce
more precisely the example the tail of a boat
just to give an example.
And the whole process of his painstaking work, Kim usually broadcasts through his channel Youtube
O 'King of Craft'.
According to him, Rolls-Royce
made of cardboard and scraps was a project that took the craftsman about 30 days to complete.
All the raw materials come from old tires, pieces of plastic, an old motorcycle engine, and of course aluminum beams to assemble the chassis and structure of the car and, of course, cardboard. The entire structure is joined and reinforced to receive the cardboard that will serve as the body plate.
The car is fully drivable, although it can only reach speeds of 50 km / h
according to its builder.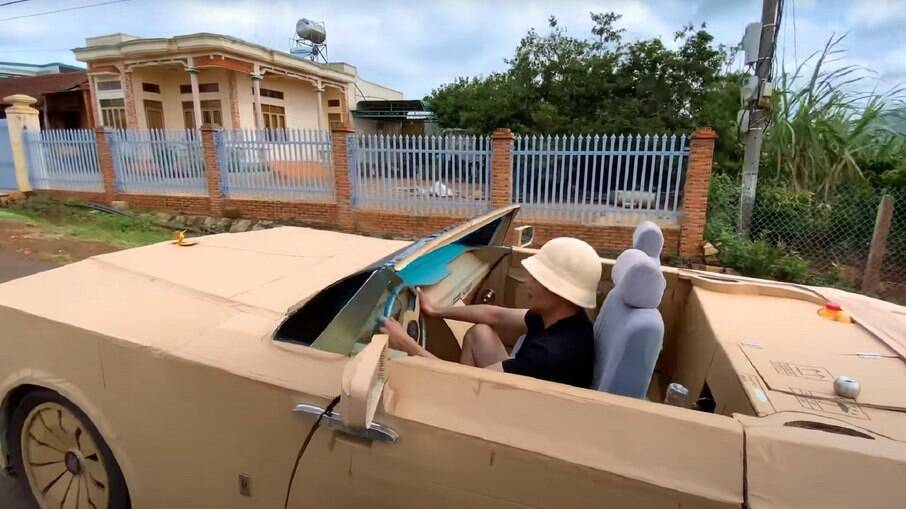 He also makes small cars, as well Ford Ranger
a Cadillac One
the president and the car BRDM-2
about the game PUBG Mobile
just to name a few examples.
To learn a little about the young builder's art, visit his page Youtube
,
'King of Craft'.