The Lexus NX 300h launched here in 2018 is the Japanese brand's bet to compete in the mid-size SUV segment. The "rich cousin" of the Toyota RAV4 is offered in three different versions and all use a hybrid engine. At a price of more than R$320,000, its main feature is an efficient engine.
Lexus NX 300h
A milestone in history. When it was presented here, the NX 300h was the brand's first SUV to bring the best technical kit. After that came its siblings UX 250h and hybrid version RX 450h. Positioned between the two, it is offered on the Toyota NEW MC platform. In the 2021 line, it is offered in three trim options: Dynamic (R$320,990), Luxury (R$343,990) and F-Sport (R$379,990).
Like other SUVs of the automaker, the car bets on solid looks and good interior space. It is a car with a length of 4,640 mm, width of 2,130 mm, height of 1,645 mm and a wheelbase of 2,660. And it's a car that brings good looks. On its exterior, we can see the Spindle Grille (Mesh Type in the F-Sport version). Not to mention it offers front and rear fog lights.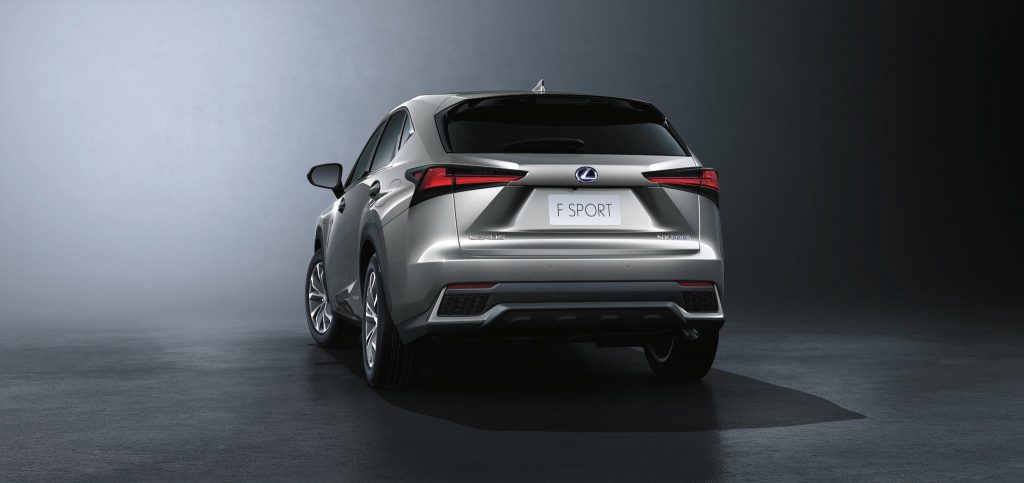 Its technical kit brings the DNA of the brand's hybrid line and stands out for its efficiency. Known as Lexus Hybrid Drive, this system is made up of a 2.5l DOHC 16V, four-cylinder VVT-i combustion engine, which alone can produce 155 hp and 21.4 kgfm of torque. Not to mention the electric propeller, which has 143 hp of power and 27.53 kgfm of torque. With it, the car can accelerate from 0 to 100 km / h in 9.2 seconds and reach a maximum speed of 180 km / h. Its six-speed Hybrid Transaxle transmission is the same as used in Toyota vehicles.
Finally, the car has an AWD traction system for driving on uneven terrain. It includes the Active Turn Assist feature. Not forgetting to have another electric motor.
Method of use with electricity
Another positive aspect of the Lexus NX 300h is that it is one of the most economical SUVs in Brazil. According to data from Inmetro, it can run 12.6 km/l in urban areas and 11.1 km/l on the highway. Despite this, he received a perfect score on the organization's labeling program.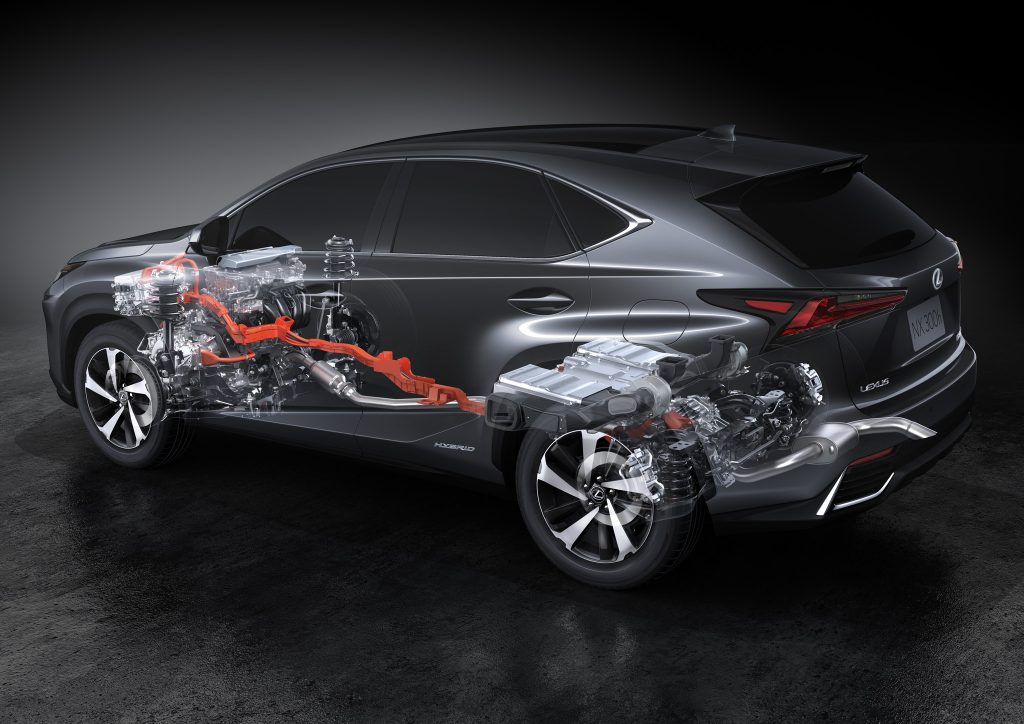 The car also offers an electric car mode at low speeds. Its nickel batteries have a capacity of 1.6 kWh.
standard equipment
In addition to being very economical, the Lexus NX 300h has the same level of sophistication as other models of the brand, and it also competes equally with other vehicles in the same category. One of the new features of the 2021 model is an active parking assistant, a lane departure system and audible and visual alerts for rear safety stories.
The Dynamic version is already completely finished. It comes with dual-zone digital climate control, electrically adjustable front passenger seat, on-board computer, cruise control, armrests, armrests with storage and cupholders, rear defroster , USB, electrically retractable exterior mirrors, paddle-shifts. , 8-inch LCD. multimedia center, eight airbags, reversing camera, key with integrated controls, rear fog lights, LED front fog lights, front and rear parking sensors, running lights daytime running lights, stability control, side assist, electronic traction control and more.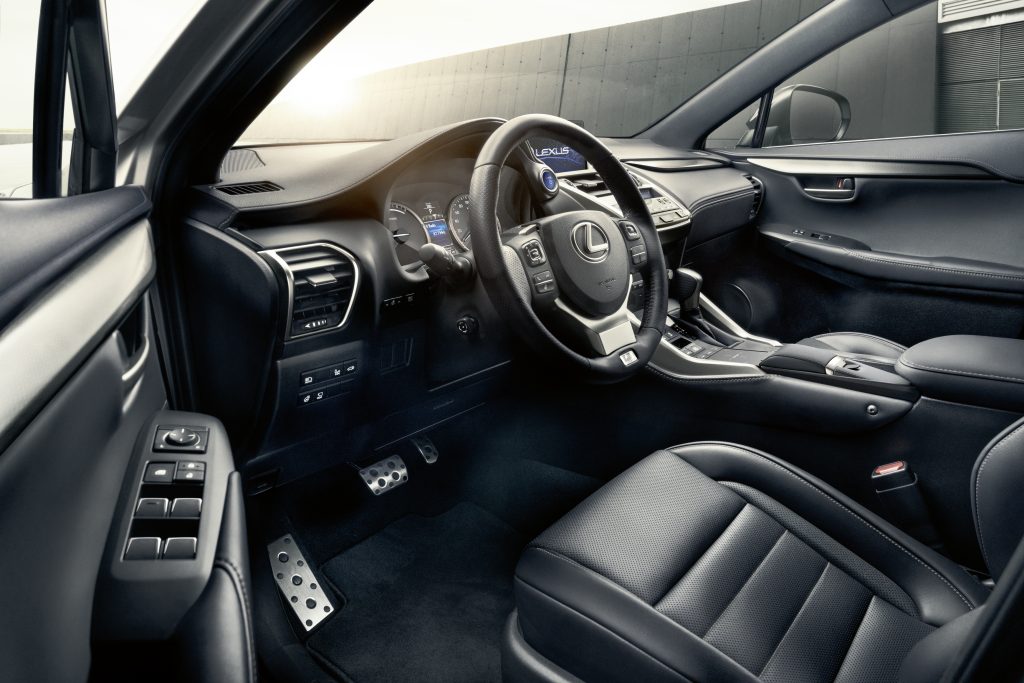 The Luxury model, on the other hand, offers all the features of the most basic model, but brings some different things. This is the case with leather-covered seats, sequential turn signals, electric sunroof, electrically adjustable driver's seat (10 places), electrically adjustable, electrically adjustable rear exterior mirrors, heating system , turn signals, anti-glare (electrochromic) and Tilt Down Feature; hands-free trunk opening system, 10-channel multimedia center and sequential turn signal lights.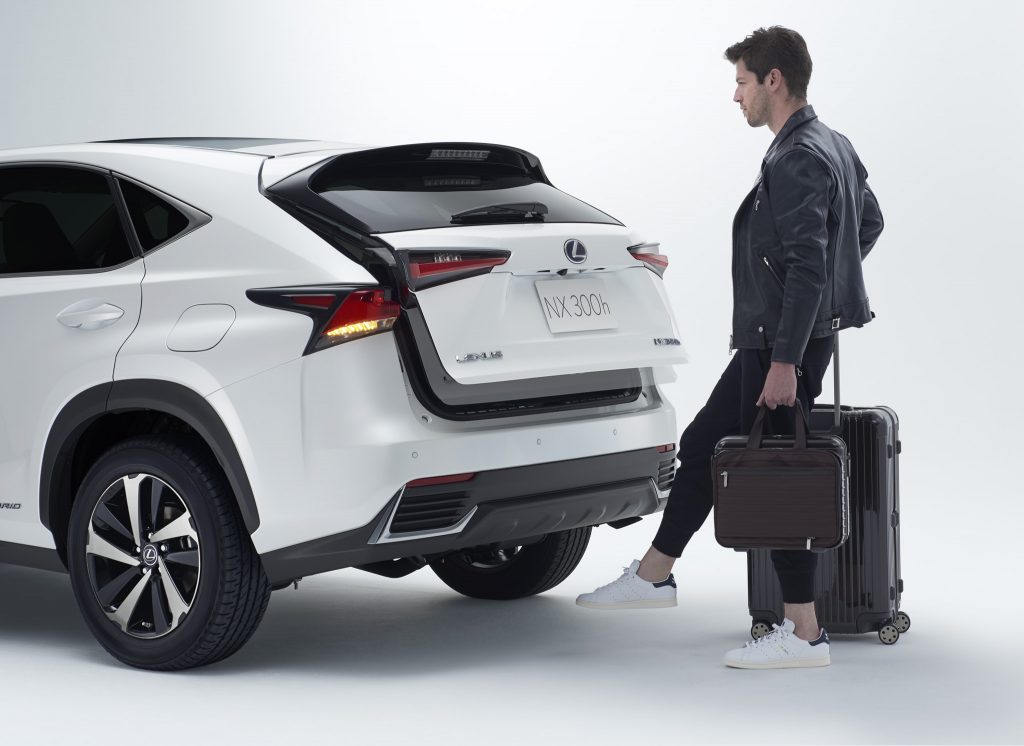 Finally, the NX 300h F-Sport brings some unique features that go beyond the Sport driving mode. Among them, we can show the interior finish with metal coating, aluminum speed and brake pedal, sunroof, front seats with heating and ventilation system and head display.
What did you think? to follow @sitegaragem360 on Instagram to see more and leave your comment click here