At the Cannes Yachting Festival, SeaBubbles, an innovative pioneer in sustainable mobility, unveiled its life-size version of the SeaBubble, a hydrogen-powered electric flying boat, as a world premiere.
Committed to overcoming environmental issues in maritime mobility, SeaBubbles has created a wave-free, noise-free and pollution-free yachting experience for passenger travel. Giving a hydrogen electric impulse associated with automatic foil and retractable, the SeaBubble is designed to provide a unique air navigation experience, while preserving the marine ecosystem.
Responding to the rapid changes in mobility and drawing inspiration from innovations in the marine, automotive and aerospace industries, SeaBubbles defines a new generation of yachts, which are designed to offer the marine experience of the future, while preserving the natural ecosystem.
Powered by a hybrid system, consisting of hydrogen fuel cells and an electric battery pack, and with automatic and retractable foils, the SeaBubble offers two and a half hours of freedom, allowing it to reach 50 nautical miles (ie 90 km). at 18 knots with only 4 minutes of recharging at the H2 station (3x 3.2 kg of hydrogen at 350 bar). With a length of 8 meters and a width of 3.5 meters, the SeaBubble accommodates up to 12 passengers, depending on the configuration.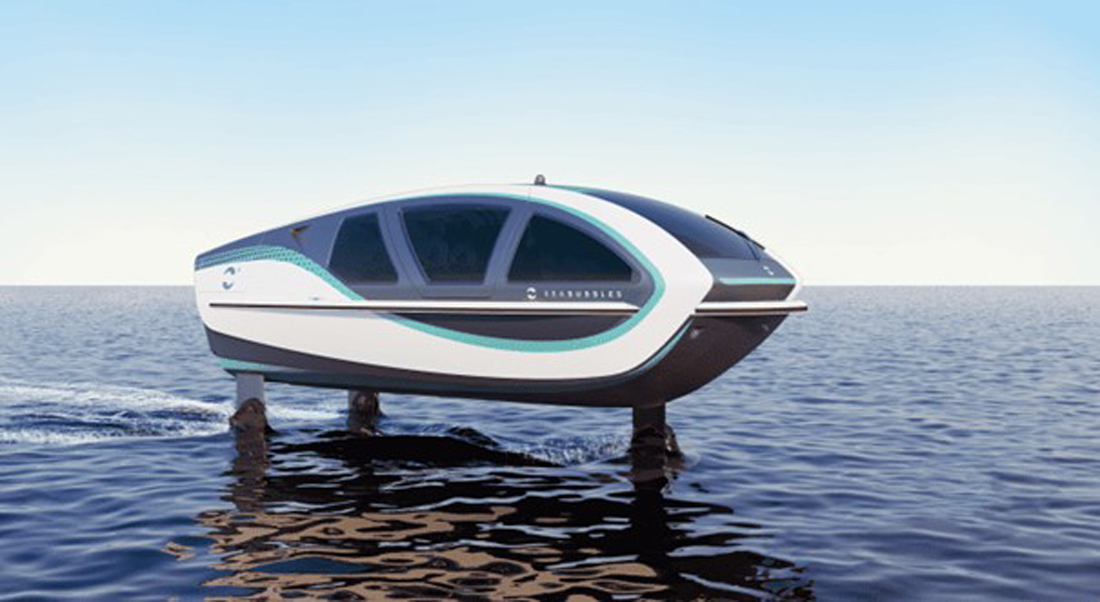 " The mobility industry, which accounts for more than a third of global emissions, is currently moving towards more responsible solutions. Changes in mobility on land, in water and in space are a major environmental challenge, if we want a livable world. We are supporting the energy transition in our industry by offering a new class of cleaner and more energy-efficient boats that use foil and hydrogen. ", explains Virginie Seurat, general manager of SeaBubbles.
SeaBubbles' innovation is closely linked to the distribution infrastructure and goes hand in hand with the development of the hydrogen industry and the local ecosystems it contributes to. In the spring of 2023, SeaBubbles will unveil the first test route and the full test phases will begin.
Boats
Raised to independent foils and is powered by electricity produced by a hydrogen fuel cellSeaBubble is a real and unique hub of global innovation, inspired by the marine, automotive and aerospace industries.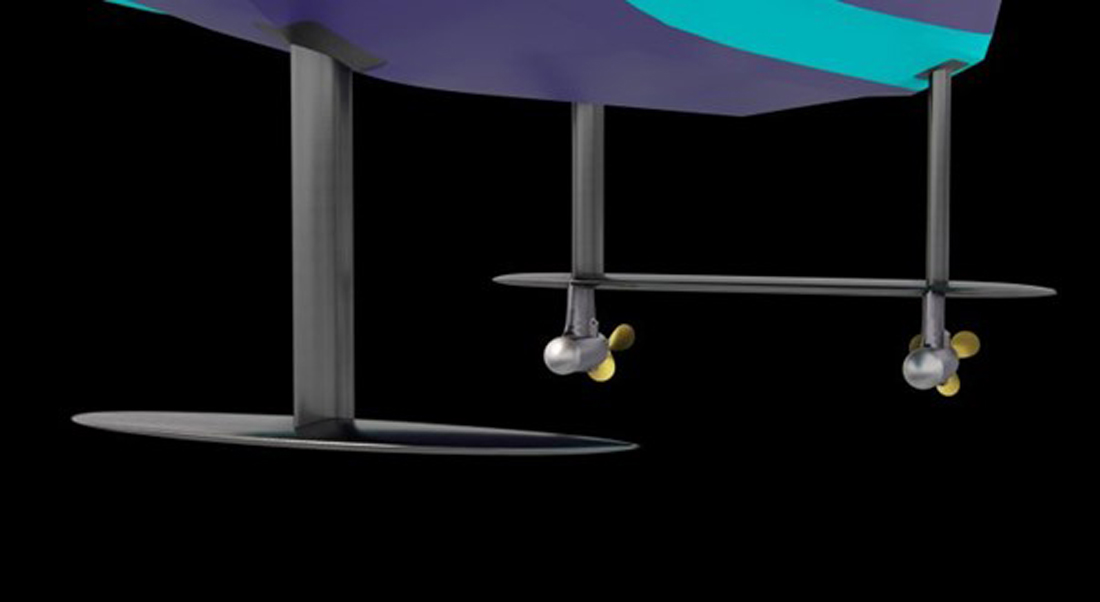 Aerodynamics and navigation systems were borrowed from the shipbuilding industry. SeaBubbles follows the certification process for sea and river passenger transport. In foiling, he can travel at a speed of 18 knots (35 km/h) in still water. In rougher waters, it lands with an Archimedean sail that can withstand winds of up to 35 knots and swells of several meters.
The interior layout and roof are directly inspired by the automotive industry. This package offers comfort for urban or suburban travel thanks to a cabin that allows you to travel comfortably in all seasons and comfortable seats for 8 passengers and their hand luggage. An alternative to mobile, ecological, water and dedicated to road transport.
Foil comes from the aerospace industry. The SeaBubble is carried by a row of inverted "T" foils, ensuring stability and a unique sailing experience. Specializing in pitch, pitch and yaw phenomena is a mechanical science derived from aeronautics and adapted to the marine world to provide the user with exceptional comfort of navigation on water.
Technical paper
Measurements Light weight: 3.1 t – Overall length: 8 m 26 feet – Overall width: 3.5m 11 feet
in the plane Draft: 0.6m 2 ft – Draft of air: 3.1 m 10 ft.
In Archimedean Maximum foil draft: 1 m 3 feet – minimum foil draft: 1.9m 6 feet – Archimedean air draft: 2.1 m 7ft.
Permission Categories C & D – Beaufort max: force 4.
Performance Cruising speed: 18 knots (35 km/h) – Radius: 45 nautical miles – Autonomy H2: 2h30 – Battery capacity: 20 min.
Technical details Hydrogen: 7.2 Kg at 350 bar – Engine power: 2 x 45 kW – Battery capacity: 22 kWh (Lithium-ion NMC) – Composite fiber cover – Carbon foils.
Add fat H2: Fixed – Fast Payment – Regular Payment.
Standard equipment Fly-by-wire system – Depth/speed/T°C sensors – Chartplotter – Self-exfoliating cockpit – Ventilation system, AC, heating – VHF & AIS type B – Obstacle detector – Wiper.
Optional equipment Anti-Pollution – Self-priming – Sound system – Seat quality – Window tint.
About SeaBubbles
SeaBubbles, a French-founded company with a multidisciplinary team dedicated to the environment, imagines, designs and builds hydrogen-powered hydrofoils for transporting passengers on water. SeaBubbles is a fusion of advanced on-board power technologies and in-plane navigation stability on water. With the combination of a hybrid hydrogen engine and navigation control system, SeaBubbles positions itself as an alternative and sustainable water transport.
Andre Tirlet