Project overturnsince the beginning Supersonic boostsuffered a major blow this Wednesday (7th) after confirming the end of the partnership with Rolls-Royce.
The British manufacturer was studying a propulsion solution for the future supersonic commercial aircraft, which is expected to enter service in 2029. However, when consulted by the website. AIOM onlinethe company revealed that it has decided to no longer participate in the program.
Later, in response to other foreign websites, Rolls-Royce stated that "it changed several engineering studies for the Overture supersonic program. After careful consideration, Rolls-Royce has decided that the commercial aviation market is not currently a priority for us and so it will not continue the program work at this time.
Boom Supersonic, for its part, said that "it has become clear that the engine design proposed by Rolls-Royce and the old business model is not the best choice for future pilots or passengers of Overture."
new configuration
The Overture, a commercial jet for up to 80 passengers, has an ambitious schedule that predicts the start of production in 2024 with the first flight, scheduled for 2026.
Boom completes testing with a concept aircraft, the XB-1, which has three old J85 engines, used by FAB's F-5 fighter jets. The prototype should make its maiden voyage later this year.
However, in July, the Denver, US-based company unveiled a new four-engine configuration for the Overture, completely different from the original structuretrimotor and one of them is installed in the tail.
Rolls-Royce's departure from the project was downplayed by Boom, which said it would announce an engine supplier later this year.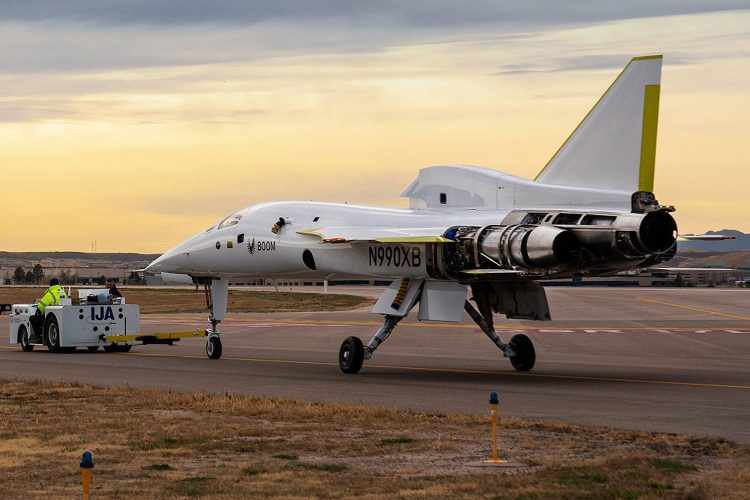 See also:
Propulsion is an important part of the project as the Overture will need to be powerful to reach Mach 1.7, but at the same time economical and stable – despite this, it will not fly at high speeds above the ground.
Indeed, the startup will need an experienced partner willing to inject financial resources to build an engine that can be used in Overture.
Despite the uncertainty, Boom received support from three major airlines, Japan Airlines, United Airlines and soon American airlines. None of them, closed a solid order.