Land Rover has updated one of its most popular SUVs. The Range Rover Velar 2022 is currently available in Spain and has some exciting news. Among other enhancements, the Auric Edition is new.
The Range Rover Velar has been upgraded. Land Rover has unveiled its much anticipated 2022 SUV lineup. The deal has been extended to help the British manufacturer sell a key model for the remainder of the year. What's new? Changes have been made.
Amplification of customization possibilities and reinforcement of equipment. Not to mention the introduction of a new limited edition. new Velar Auric Edition Range Rover A variant that shows off Landrover's more refined side. Let's dig deeper.
Limited edition Range Rover Velar Auric
Let's start our evaluation of the 2022 Range Rover Velar's new features with the Auric Edition. It is based on the R-Dynamic S completion level. It has a number of unique characteristics that set it apart from other finishes.
The grille, emblems, hood, door, and front wing vents are all finished in Auric Atlas. The body is available in Auric Edition, Ostuni Pearl White, and Santorini Black. The Colour contrasts with the black ceiling. Optional 22-inch Pince alloy wheels must be added.
Leaving the outdoors, we shall be surrounded by a warm and pleasant atmosphere if we enter. Customers may choose from a variety of interior finishes, including Windsor leather and Kvadrat sustainable quality textile upholstery. The technical equipment is also excellent, with the Pivi Pro infotainment system as the star.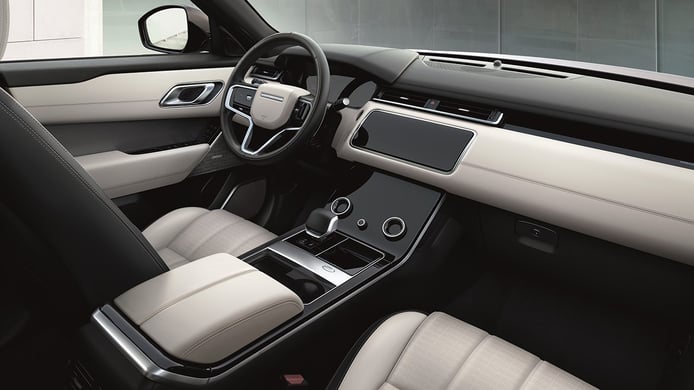 The Range Rover Velar Auric Edition has four and six-cylinder engines. You may also choose the P400e plug-in hybrid, which has an electric range of up to 53 kilometers.
Upgrading the 2022 Range Rover Velar's features.
Equipment has also improved. The Range Rover Velar has a cabin air purifying system. It's part of the PM2.5 filtration system and improves air quality by bringing in fresh air when sensors detect high CO2 levels. The Purify Cycle function enables you to set an air cleaning cycle inside your car.
Standard features include a rearview camera and adaptive cruise control with steering assist. This final function is standard on R-Dynamic HSE versions and comes with the Driver Assist Pack.
However, they provide more customizing possibilities. For the Range Rover Velar, the Premium Palette and Match-To-Sample services are now available. A few of these hues include Tourmaline Brown and Petrolix Blue. Also, Ostuni Pearl White replaces Yulong White, and Lantau Bronze is now available across the collection.
Prices of the Range Rover Velar 2022 in Spain
Prices are valid from August / 2021 without including discounts or other promotions
Prices of the Range Rover Velar R-Dynamic 2022 in Spain
Prices are valid from August / 2021 without including discounts or other promotions
The commercialization of the new Range Rover Velar 2022 is already underway. The starting price is € 65,015. For its part, the limited edition Auric Edition is available for € 76,460.