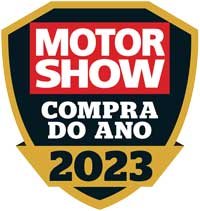 We've already awarded models in this category that have more moderate power, but are still a lot of fun to drive, like the love/hate Honda Civic Si Coupé. However, in the absence of an offer in the domestic market, we once again collect here rare examples that are offered with coupe bodywork – legal, and not SUV-coupes or four-door coupes – and convertible. Limited editions also include the giant Jaguar F-Type and BMW 4 Series, but the prize went to the Porsche 718.
There are ten versions, offering the best of both worlds. Space is small and the multimedia system and controls are not intuitive at all – but, from the Cayman Coupe to the Boxster and Spyder variants, the 718 has one unique feature: highly balanced dynamics, ensured mainly by the wonderful mid-engine.
CLICK HERE TO SEE MORE WINNERS FROM

2023 PURCHASE
In this regard, they are even better than the legendary Porsche 911. The restrained size (about 4.45 m) and short wheelbase (2,484 m) help make the 718 more fun to drive. Power and torque can be chosen according to the taste (or pocket) of the customer.
They start from the 300 hp and 380 Nm of the 2.0 turbo boxer engine with four opposed intake cylinders and the T versions (with different design details and more refined dynamics), which accelerate from 0-100 km / h in 4.9 seconds and reach 275 h km/h
But we recommend more versions with a standard four-liter naturally aspirated boxer engine, six opposed cylinders and a simply impressive sound – be it in the configuration of the GTS version, with 400 hp, 430 Nm, 0-100 km/h in 4 seconds and a. a maximum of 288 km / h, either on the Spyder or the GT4 (photo), with the same torque, but with an additional 20 hp, guaranteeing 0-100 in 3.9 seconds and a maximum of 300 km / h.
The same aspirated 4.0 reaches 500 hp (at 8,400 rpm!) and 450 Nm in a new version born for track days, the GT4 RS, still without a price. Among the many options, we prefer the Boxster GTS 4.0, which combines convertible fun with more balanced mechanics (and price). If you prefer a coupe, the GT4 and GT4 RS are interesting – but trust me, the GTS will be a lot more fun.
› VERSIONS
Cayman BRL 455,000
boxster BRL 475,000
Cayman T BRL 479,000
boxster T BRL 499,000
Cayman GTS 4.0 BRL 589,000
Boxster GTS 4.0 BRL 609,000
Cayman GT4 BRL 705,000
a spy BRL 739,000
Cayman GT4 RS R$ n/a
› Strong 300 to 500 hp
> Trunk 125 to 275 liters
› Usage B/C
› Recommended version GTS
COMPLETE PORSCHE 718 REVIEW:
PORSCHE 718 PHOTO HOUSE:
CLICK HERE TO SEE MORE WINNERS FROM

2023 PURCHASE