The carmaker and watchmaker will unveil their new retail partnership until April 24.
Porsche and Tag Heuer: "Drive Me Crazy"
Just one year ago, Porsche and Tag Heuer announced that they had entered into a multi-year partnership on various products and events. Determined to join forces in the name of customer experience, the two organizations present an unprecedented installation in the department store of rue de Sèvres.
Car wash rolls and petrol pumps: the decoration aims to evoke the atmosphere of old service stations. If the space plays the instagrammability card with a corner 100% set for shooting, the concept also relies on immersion by offering a driving simulator "The Porsche Experience"where the car brand is also showing, in a world preview, the products of its Lifestyle 2.7 RS collection as well as its new range of electric bikes for pre-order.
In the case of Tag Heuer, exclusivity takes the form of a Secret Box, space available by appointment only. Installed inside a pop-up window, it allows visitors to discover, again at a glance, the brand new creations from the Swiss house…
While multi-sector food initiatives are on the rise – the launch of a restaurant within the new Breitling flagship, extension from the Louis Vuitton chocolate factory – the "Drive Me Crazy" pop-up also has a coffee cake corner managed by a star chef Stephanie Le Quellec.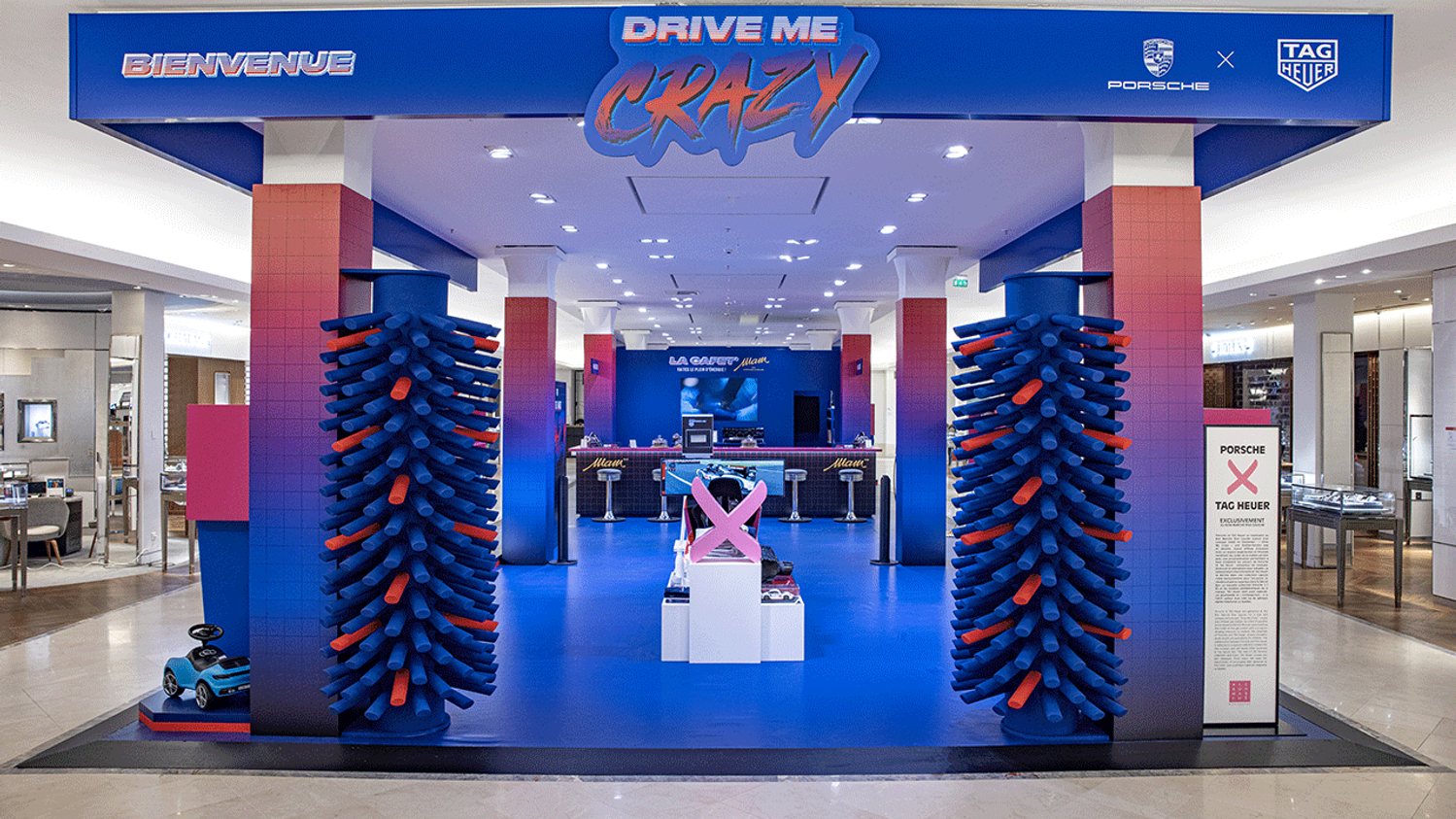 Launched during the school holidays, the operation also has a specialty to offer series of children's activities within a specific area where creative workshops focused on design and innovation are organized. Something to introduce the youngest to the world of these two houses, while the capsule collection created specifically for the occasion includes A selection of unique accessories and ready-to-wear for adults and children.