The Peugeot Django 125 range has just been enhanced by entering the territory of two-tone versions, just in time to breathe new life into summer.
Giving way to the neo-retro at Peugeot Motorcycles in 2014, the Django scooter is still in the French manufacturer's range. After undergoing some technical and cosmetic changes, the 1950s-inspired model S57C gets a new color in 2022.
Ensuring safe mobility, economy and individual and personal style, Django Milky White / Dragon Red – G9 and Milky White / Deep Ocean Blue – S, will set the trend. These colors join the classic Mad Black – H6 color that is still available.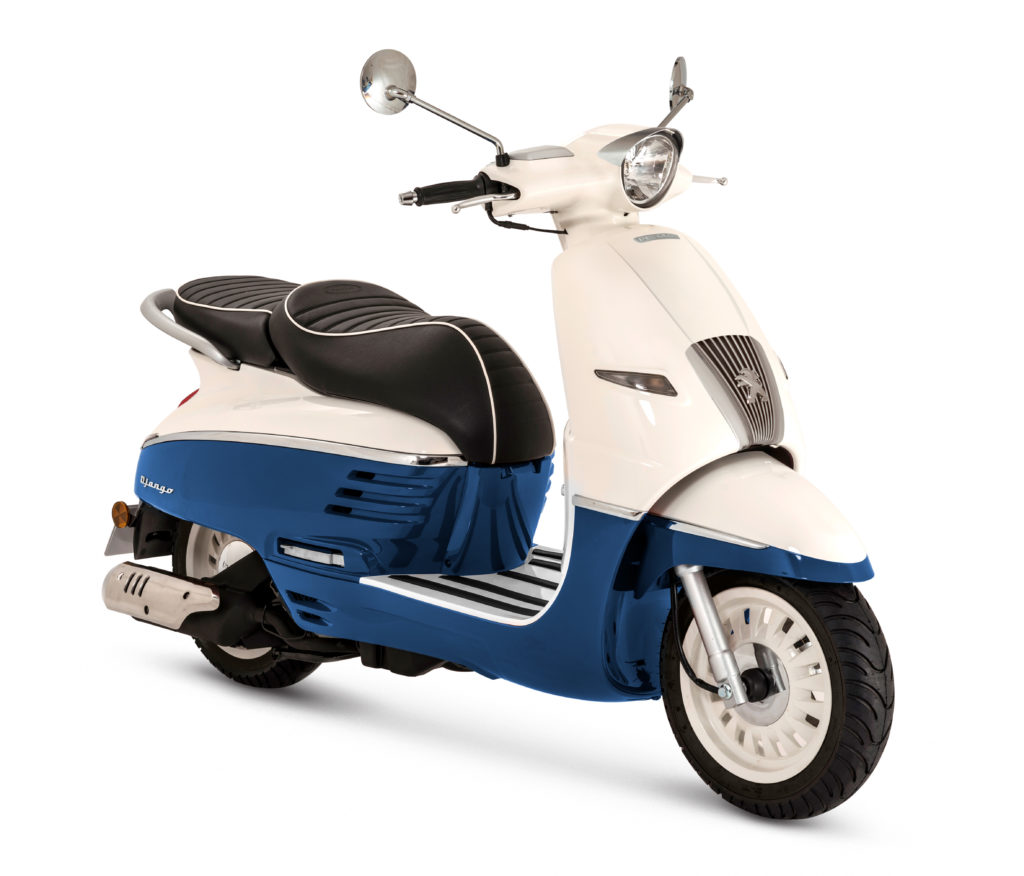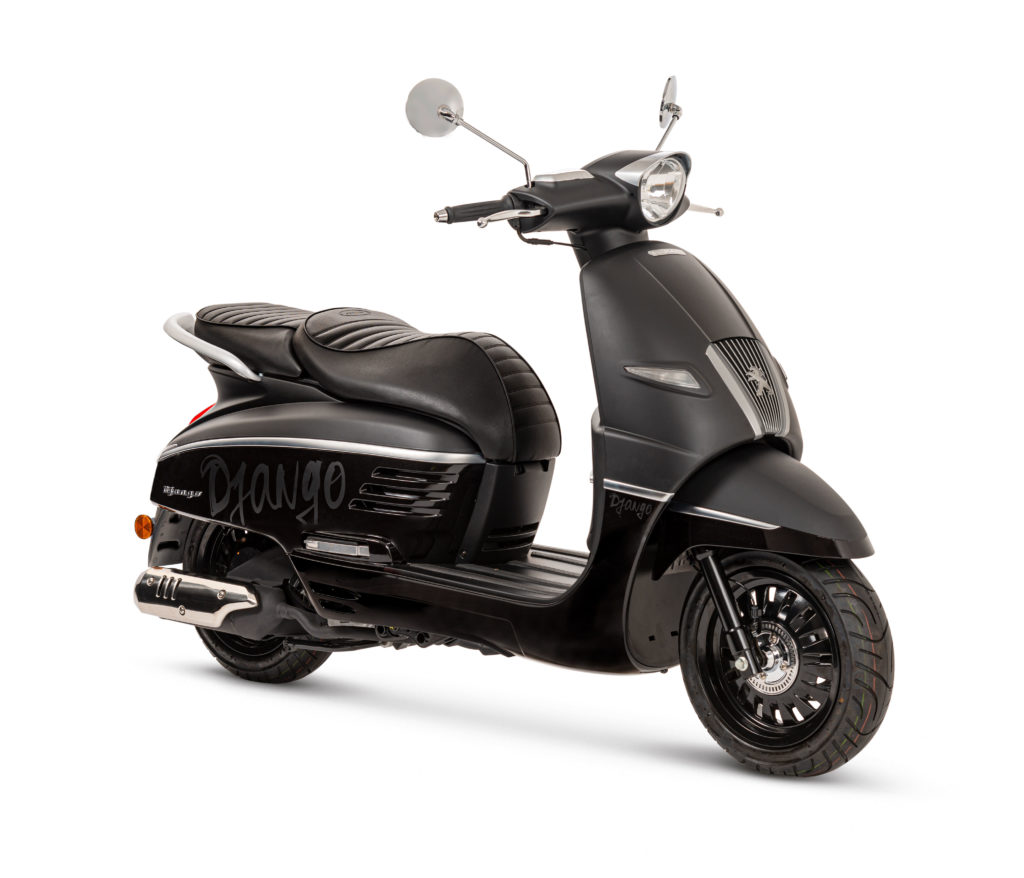 In addition to these, two special editions are available with very limited stock, which bring great diversity to the Django 125 family.
With an attractive and retro look, the Django is packed with modern technology, such as LED lighting, a 12V charging socket for accessories and a semi-digital instrument panel with on-board computer.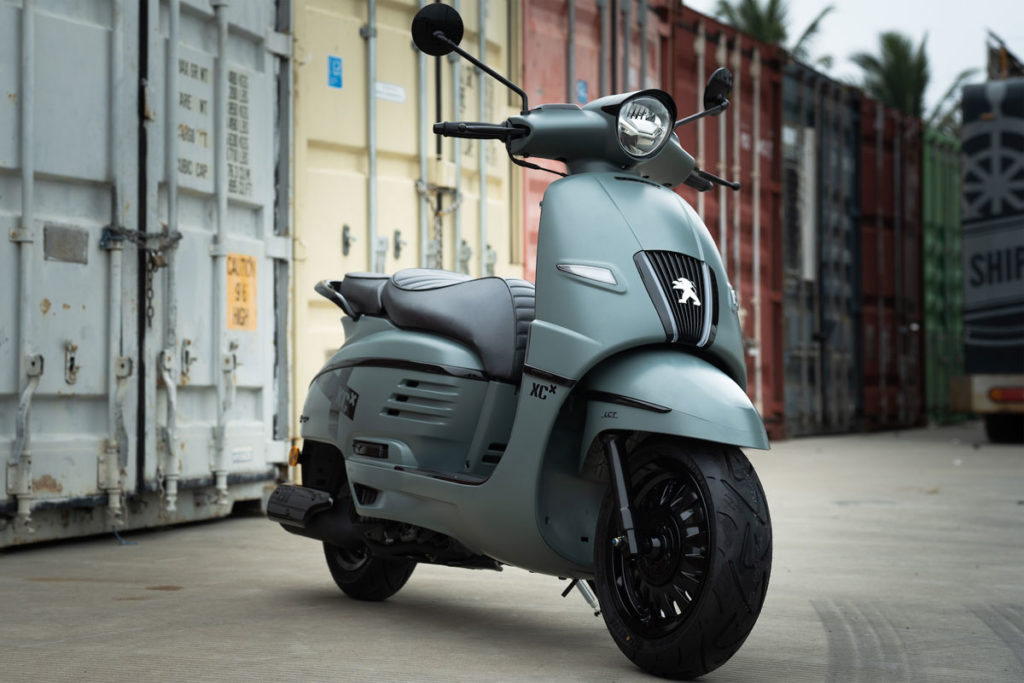 Technically, the Django continues to be powered by the Easymotion 125 cc single-cylinder engine, which develops 10.6 horsepower and 9.3 Nm. In terms of equipment, it has two compartments that can be closed in the apron, one of them with a 12V socket, a chest that can carry a flight helmet, a detachable bag hook, retractable footrests and can still be completed with many optional accessories.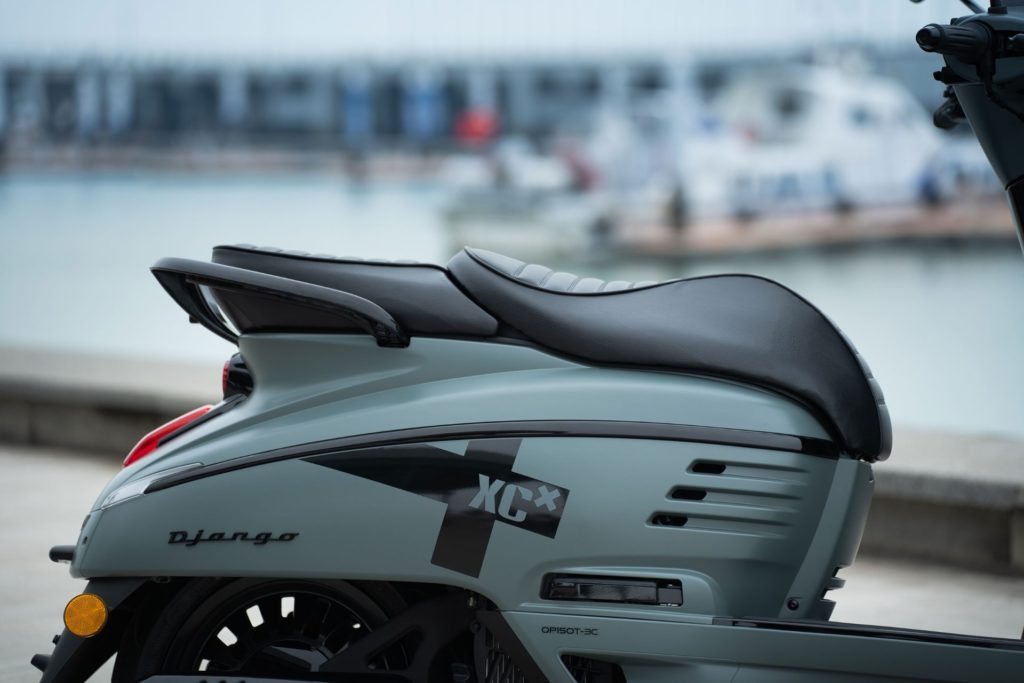 The Django's low seat height and wide, flat footbed make it comfortable for all types of riders – and its low weight ensures maximum agility.
The Peugeot Django 125 range is available at the brand's Official Retailer with an RRP of €3,399.
INTRODUCER: HOT PORTUGAL