Nissan X-Trail is in its fourth generation. In fact, it has been around for a long time, as it has already been presented in other markets, such as Japan, its country of origin. Today, the latest generation of Nissan's largest SUV makes its debut on the Old Continent, taking its rightful place above the electric Ariya and the popular Qashqai.
Stronger and harder
Nissan uses the CMF-C platform as its basis, which it borrows from the Renault-Nissan-Mitsubishi alliance and is used there in various models, including the Renault Kangoo and Nissan Qashqai. In the case of the X-Trail, it is a fundamental evolution of its predecessor. Engineers sought to reduce weight and increase stiffness through new composite materials and new welding techniques. They also improved the suspension and steering for more comfort and driving pleasure.
Visually, the fourth-generation X-Trail trades the typical Asian and rounded shapes for a sharper, tougher look. Up front, a large V-shaped grille catches the eye, with two-piece headlamps on either side. In profile, it receives wider wheel arches, a more robust rear bumper to emphasize its attractive appearance, and slimmer headlights. The dimensions have not changed much: the length of 4.68 meters and the wheelbase of 2.71 meters are more or less the same as those of its predecessor.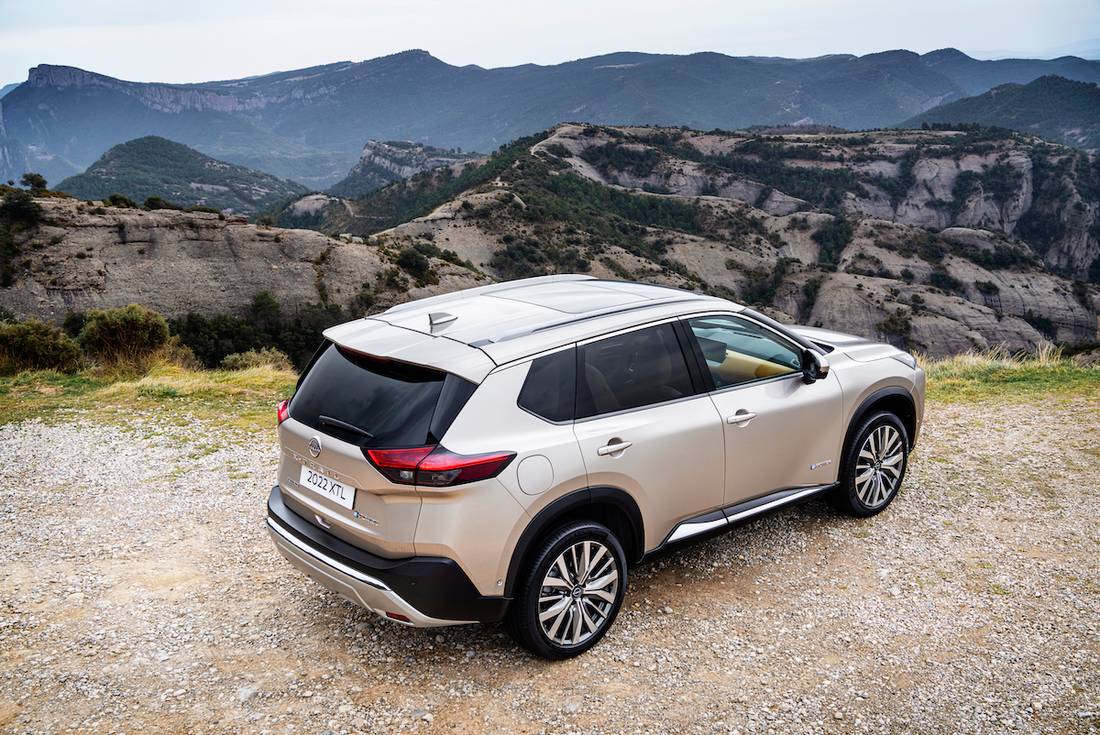 Header display
The Japanese still managed to make the trunk bigger: exactly 20 liters, for a total of 585 liters. The X-Trail is then available in a five-seat configuration, but as an option, you can order two additional seats in the trunk. However, it is recommended that the passengers of these seats do not measure more than 1.60 meters. The dashboard in turn is dominated by the requisite screens: a 12.3-inch infotainment screen, a similarly sized instrument cluster and a 10.8-inch head-up display. Connectivity includes Google Assistant and Amazon Alexa, and when it comes to driving assistance, Nissan has improved its ProPilot system.
As with the Qashqai, Nissan is not planning an all-electric version of its new X-Trail. However, still like the Qashqai, there is an e-Power version, which uses the petrol engine as a generator to power the electric motor. In this case, the engine has a displacement of 1.5 liters and the electric motor is powerful with 150 kW (204 hp) driving the front wheels. The E-4ORCE adds an additional 100 kW (136 hp) electric motor to the rear wheels to reach all-wheel drive with an output of 157 kW (213 hp). The rest of the lineup consists of a 163 hp 1.5-liter light hybrid driving the front wheels.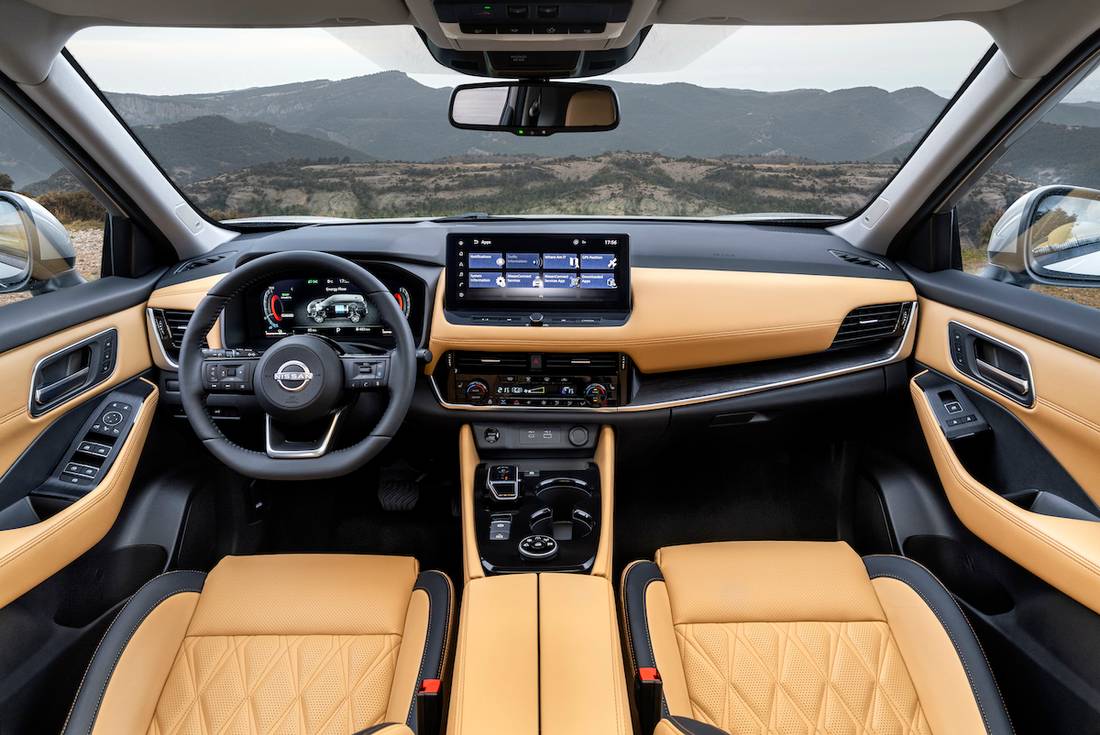 Price
The new Nissan X-Trail can be ordered with a 4-cylinder petrol from €43,300. The front-wheel drive e-Power is priced at €47,800, while the e-4ORCE costs at least €50,600.