Peugeot has just launched its new 408: an unprecedented number for the lion brand that wants to offer work in the original design between SUV, sedan and coupe.
What if Peugeot had found a new winning formula to entice new car buyers? Where 3008 sounds Surfing for a long time on the wave of SUVs, the lion brand is launching a new body design in its range, and for the occasion a number that has not yet been used, and 408.
Like The latest Citroën C5XPeugeot offers here what is usually designated by the word cross, a cocktail that borrows elements from several types of vehicles. For SUVs, there will be a slightly elevated driving position with visible protection around the wheels, but it remains very low and with a long silhouette, a bit like a station wagon, and with a roof that falls back, coupe style. For Renault, which has already tried to break the rules with its Arkana coupé SUV, it is already a success (see box).
At 4.69 meters long, this 408 is intended as an alternative to the 308 saloon, and especially to its resort version, the 308 SW (4.63 meters). But also for that its best-selling SUV, 3008 (4.45 meters), which may end up tired as it has become common in the automotive environment, or for 5008 (4.64 meters).
Inside, we stay very close to the previous 308, with an updated version of Peugeot's 3D i-cockpit. And a small prominent steering wheel in the middle which proudly new lion logo, a sign of its moving market. In terms of engines, this 408 will be launched only with an 8-speed automatic gearbox, with two hybrid hybrid engines (180 and 225 horsepower), a gasoline engine (130 horsepower) … and no diesel, while the BlueHDI 130 is still offered on 308.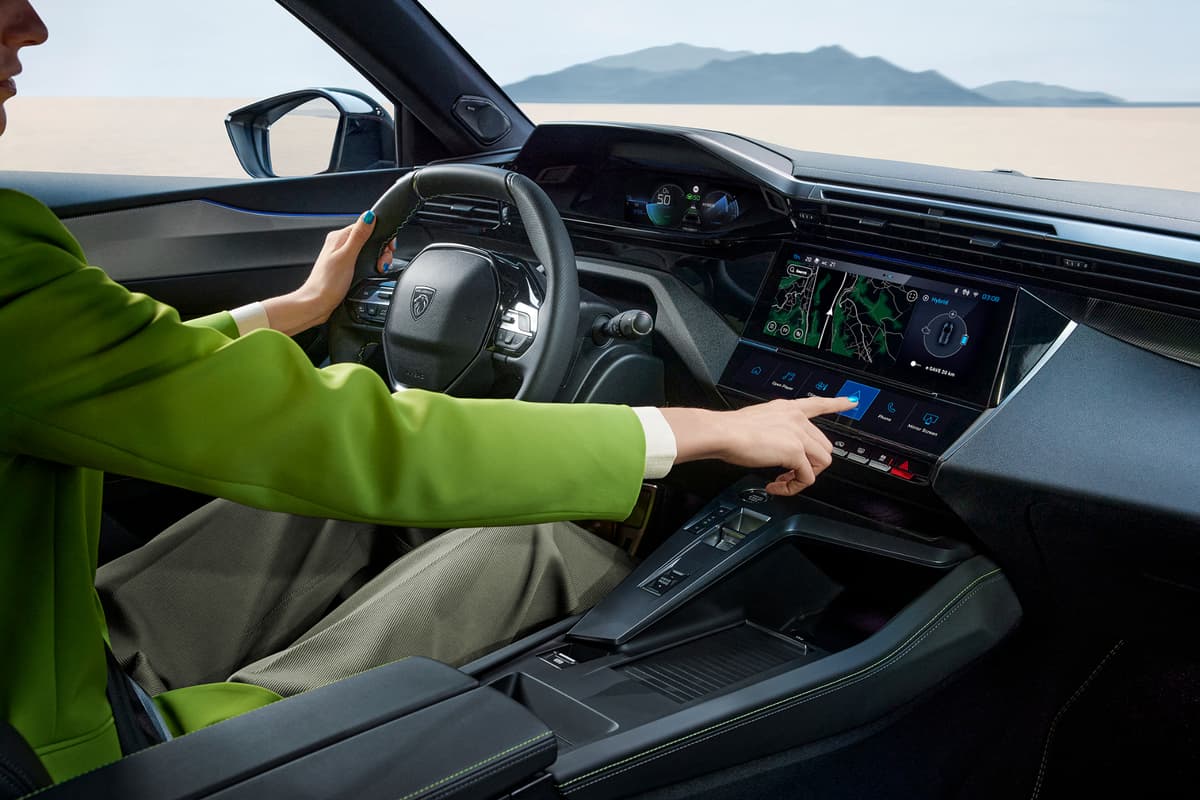 A 100% electric version is also planned, knowing that Peugeot wants to have zero emissions by 2025, that is, 10 years before the date set by the European Union to ban the sale of new fuel cars. There is still no idea of ​​the prices that will be presented when orders open at the end of the year. The first delivery is planned for early 2023.
The last important thing to address: production. Other models of the Stellantis group have recently caused controversy: the Citroën C5X and DS9 are produced in China, their main market, but sold in Europe. This will not be the case with this 408, assembled in France, at the Stellantis factory in Mulhouse (Haut-Rhin).
Renault Arkana, why it works
If the Peugeot 408 does not officially present itself as an SUV coupe, it is to some extent exploring this new frontier of bodywork. Its main rival in France, Renault, is benefiting greatly from this consumer appetite for this format. The model has been among the best sellers of the diamond since its launch last year. In 2021, Renault sold more Arkana than Kadjar – of course aging – in the continent (34,000 copies against 25,000), according to figures from the company Inovev. It's enough to confirm the subtle crossover of the SUV with their coupe variants.
In the French market, it is in the top 10 best-selling cars, while its price starts at more than 30,000 euros. "Arkana is the first coupe SUV that is not premium in France, even if it has all the features and is quite large, explains Eric Champarnaud, partner of C-Ways. However, it remains cheaper than similar models from German brands". Another important advantage of Arkana: it is offered only in hybrid motorization, an important criterion for drivers in this period of high prices at the pump.