Mercedes-Benz presents the production version of the eActros, its first high-capacity electric truck designed for long-distance travel.
After almost two years since the announcement, the model of Mercedes-Benz
it will be available in European stores in 2024, however, the appearance may still undergo minor changes before production.
Visually truck
it's very clean, the front has no central air vents, and the LED strip above the bumper draws attention, as does the illuminated logo.
O Mercedes e Actros
it has 600 kWh batteries, and is capable of 500 kilometers of autonomy per charge. The manufacturer still promises that the battery will recharge from 20 to 80% in just 30 minutes, but this will depend on Megawatt charging technology.
O electric motor
which will enable the electric Actros will be from the new family of electric power and will produce 536 hp (400 kW) continuously, but will have a peak of 805 hp (600 kW).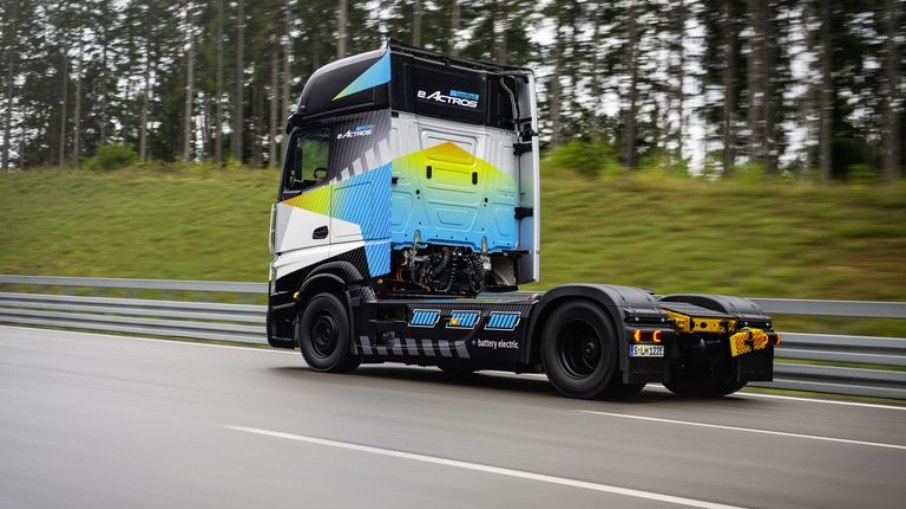 According to Mercedes, the eActros can reach more than 800 km of freedom
however, it will be necessary for the tractor to tow electric trailers from Trailer Dynamics or Krone.
These trucks have batteries and electric axles
and thus would reduce the energy required by the truck's engine to pull the assembly, thereby increasing freedom.
In addition to cooperating with truck companies, Mercedes is developing its own set, which will combine mechanical horses and electric car
in just one product.
According to Mercedes, eActros
it will have lithium iron phosphate batteries (LiFePo4), which will ensure a long life of the set. The German manufacturer ensures that The Electric Actros was designed to cover more than 1.2 million kilometers and last more than 10 years
just like your traditional trucks.
eActros will be the first electric model produced in the Wörth factory (Germany)
and will be produced alongside other combustion models from 2024.