For some, seeing foreign brands offering SUVs is a heresy. We understand the reaction, because companies like Lamborghini, Maserati and Ferrari, in their eyes, is a matter of pure sport.
However, it is also a matter of profit and this has been confirmed by many, including Porsche which was the predecessor; SUVs sell very well and are very profitable.
That's why today we are talking about the SUV that is about to start at Ferrari, then the big star at Lamborghini, the Urus. This model, which appeared in 2018, aims to be a real cash cow for the manufacturer (and more successful than the LM002 SUV that the company introduced in 1986).
Check out cars for sale near you
After 10,000 units are sold, in 2020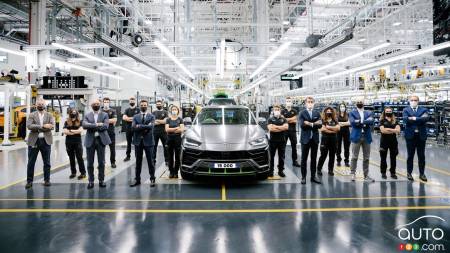 After 15,000 units are sold, in 2021
And its sales are unstoppable. In July 2020, we reported to you the production of the 10,000th copy. In July 2021, the company collected 15,000. And now the 20,000th model has just left the Sant'Agata Bolognese factory. The latter takes the direction of Azerbaijan to join its new owner.
With 20,000 units produced in just four years, the Urus became the company's best-selling model in record time. The Italian brand doubled its shipments and had to hire more than 500 people to meet demand. The factory's living area has doubled from 80,000 to 160,000 square meters.
To add some perspective, the Gallardo, which has long been the flagship model of the brand, sold more than 14,000 units, but over a period of 10 years.
Last year, behind the delivery of the Urus 5021, Lamborghini had its best year in terms of sales since its creation 59 years ago.
As for the continuation of the Urus, it seems that it will go electric, but we will still hear the roar of the combustion engine of the current model, because the transition would not take place before the end of the current decade. We can see an example of a plug-in hybrid appearing, however.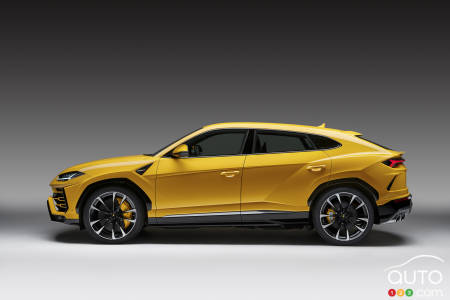 Images of the Lamborghini Urus