O Pernambuco Group JPN he opened another business he gives Hyundaithis time in the city of Duckin Paraíba. This is Shop 15 of the group, being the third and brands Hyundai and has as a difference to meet and give it all Help to customers during that period after sales of the car.
Now the seller is the distributor Hyundai of the HB20 line It is from Crete SUV for the region of Patos. according todirector of the JPN Group, Ricardo Nascimentothe arrival of another unit in the Paraíba region consolidates the operations of the dealer network.
The new operation comes to complete the work done in the other two units, being these stores provided by Hyundai in quality and performance programs. It is the arrival of an important municipality in the outskirts of Paraíba, the capital of the outskirts of Paraíba", said Nascimento.
Two other dealers as well as Hyundai are inside heroesin Pernambuco, and another in the city of Arapiracain Alagoas.
According to Hyundai Business Director for Latin America, Thiago Lemeswhich participated in the opening of the new store, the arrival shows the good time available to the manufacturer, which should present information in the coming months.
Thiago Lemes, Hyundai's commercial director for Latin America
Ricardo Nascimento, also says that the concessionaire must serving the entire region of Duck. "The city is a major center for education and business and will serve the entire region, including the cities of Souza and Cajazeiras, generating employment and income," he said.
The director of JPN Group also highlights the importance of the unit which aims to provide all support to those who own a Hyundai car. "This dealership plays an important role in serving the after-sales service of all Hyundai vehicles that circulate in parts of the regions of Pernambuco, Paraíba and Rio Grande do Norte, which surround the region. Customers will be able to perform inspections and all other authorized services", said Ricardo.
JPN Hyundai in Patos is open from 8 am to 12 pm and in the afternoon from 1:30 pm to 5:30 pm. On Saturdays, the unit works from 08:00 to 12:00. Service can also be done by calling (83) 2146-0482.
O JPN Group is led by businessman José Pereira do Nascimento and already has 15 dealerships and represents, along with Hyundai, automakers Fiat, Volkswagen, Renault and Honda Motorcycles.
See also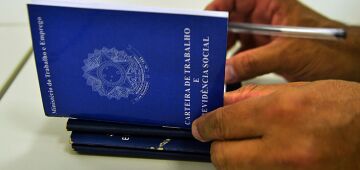 Competition and Employment
Pernambuco Labor Organizations offer 350 job vacancies this Thursday (8); Take a look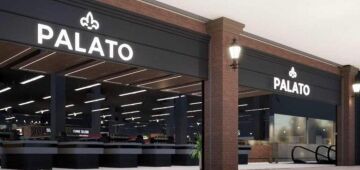 Competition and Employment
A supermarket chain arrives in Recife and opens 200 job opportunities; see how to apply