Once again, we "capture" with Mazda another patent registration made in Japan, but this time it is not a new logo, but referring to the rear design of the new car – see original patent — with a more open frame that clearly shows off the rear of the coupe.
It's common for brands to register patents, regardless of what they're about – be it new names, logos, technologies or designs – even if they don't translate into anything real in the real world.
However, the clearest figure of this patent shows a set of shapes that are familiar to us, as they are very close to those of the beautiful RX-Vision Concept, revealed already in the distant year of 2015 at the Tokyo Motor Show.
SEE ALSO: Mazda's electrics don't forget combustion engines
Is it time to get excited?
Nowadays, anything that points to new possibilities other than crossovers or SUVs, and for another coupé – a true coupé -, we must admit, quickens our pulse. But it is still too early to launch a rocket and announce that a new and intoxicating coupé is coming from Mazda.
Despite the patent date being this year, as we mentioned at the beginning, it is related to the rear design (more specifically related to the stiffness of the rear suspension mounts) and not a new model. Showing the rear of the RX-Vision may be for illustrative purposes only.
That said, let's not forget that Mazda will present its first model in 2022 on a new rear-wheel drive platform, which will also feature unprecedented six-cylinder engines.
It remains to be seen which model this will be, which we can summarize in two theories: either the successor of the Mazda6 or the successor of the CX-5 (which should adopt the name CX-50). This new platform should also provide successors to the CX-8 and CX-9 (not sold in Europe).
But rumors have persisted about this new family of rear-wheel drive (or optional all-wheel drive) models with inline six-cylinder engines. It is rumored that it will also produce a coupé, in the form of the RX-Vision, leading the portfolio of the Japanese brand.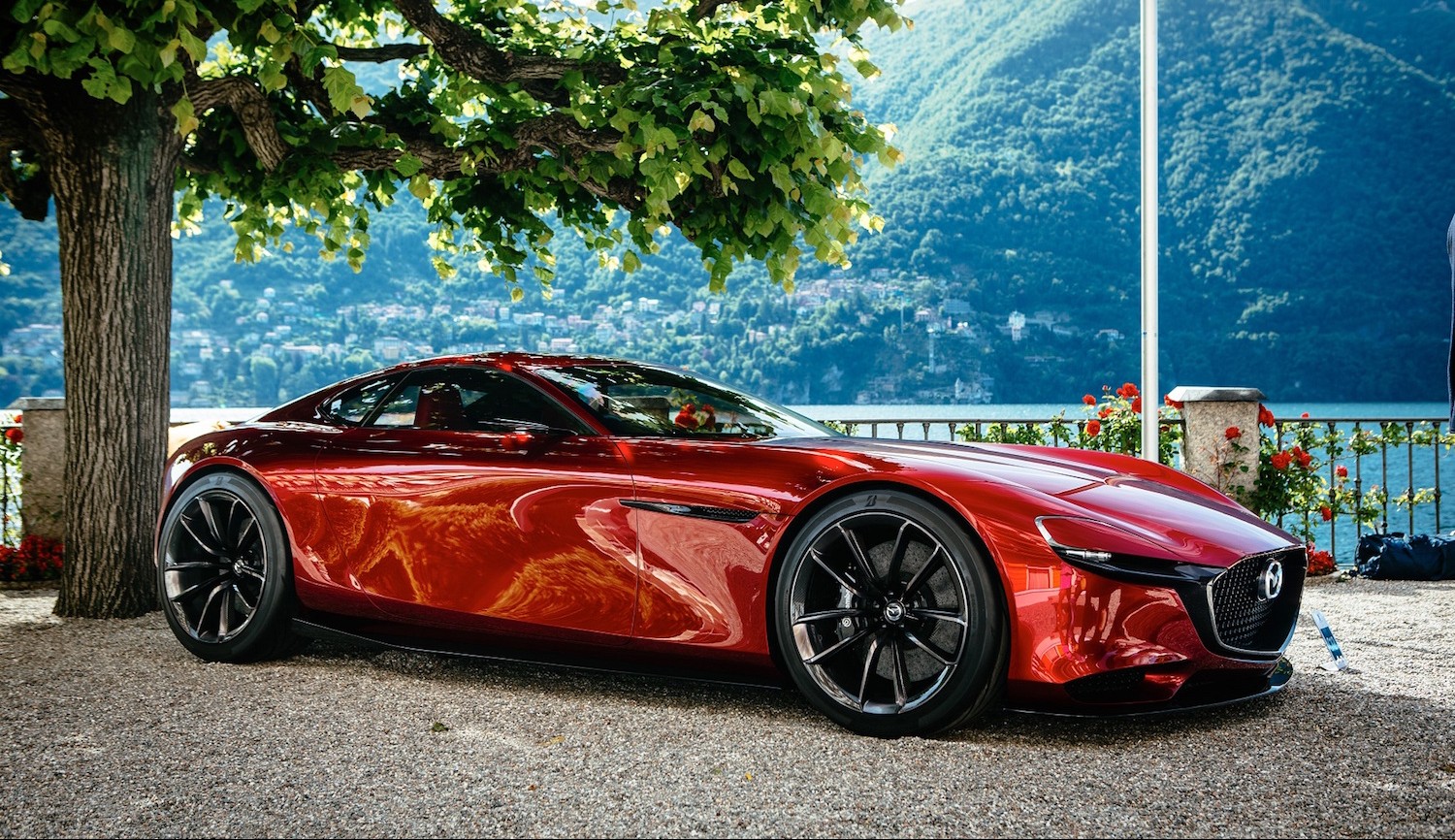 unlike conceptIf so, don't expect it to come with a Wankel engine as some have suggested – even the Wankel's use as a vehicle to extend the range of electric vehicles seems to be in jeopardy. But the long hood of the RX-Vision seems to have more than enough room to receive one of the Japanese brand's six cylinders in the line.
(function(d, s, id){ var js, fjs = d.getElementsByTagName(s)[0]; if (d.getElementById(id)) {return;} js = d.createElement(s); js.id = id; js.src = "https://connect.facebook.net/pt_PT/sdk.js#xfbml=1&appId=1335868113133939&version=v2.9"; fjs.parentNode.insertBefore(js, fjs); }(document, 'script', 'facebook-jssdk'));