These are the best electric cars
Selected products in the table summary

| | | |
| --- | --- | --- |
| | RRP from EUR 77,300, savings: up to EUR 13,386 | |
| | RRP from EUR 44,990, savings: up to EUR 14,069 / for rent from EUR 274 | |
| | RRP from EUR 97,807, savings: up to EUR 6,152 | |
| | RRP from EUR 41,900, savings: up to EUR 12,280 / for rent from EUR 234 | |
| | RRP from EUR 41,900, savings: up to EUR 12,420 / best rental price: EUR 89 | |
| | RRP from EUR 34,600, savings: up to EUR 11,584 / best rental price EUR 124 | |
| | RRP from EUR 34,490, savings: up to EUR 13,035 / for rent from EUR 90 | |
| | RRP from EUR 21,940, savings: up to EUR 8,240 / for rent from EUR 77 | |
| | RRP from EUR 46,560; Savings: up to EUR 7,975 / best rental price EUR 289.00 | |
| | RRP from EUR 30,400; Savings: up to EUR 11,920.00 | |
| | RRP from EUR 48,650; Savings: up to EUR 9570.00 | |
According to VW and BP, up to 4,000 charging stations will be installed at Aral in Germany and BP in the UK over the next 24 months. By the end of 2024, up to 8,000 charging centers could be set up in Germany, the United Kingdom and other European countries.
Plug and Charge into 500 faster Aral chargers

In early March 2021, both companies announced that they would work together to expand the charity very quickly. With a small "Aral Pulse" brand, Aral is a pioneer in electric car charging stations at very fast petrol stations. The company is the first operator to make quick payments under the roof of a petrol station.
Payment now is also quick and easy: According to BP subsidiary, it has set up Plug & Charge payment arrangements in accordance with ISO 15118 standard on all 500 turbochargers in the top 80 locations.
The payment process also ends when the charging cable is plugged in, without registration or ID via a charging card or software. The whole charging process, from authentication to billing, is fast, secure and automatic due to encrypted communication.
To date, only a handful of electronic vehicles have the capacity of Plug & Charge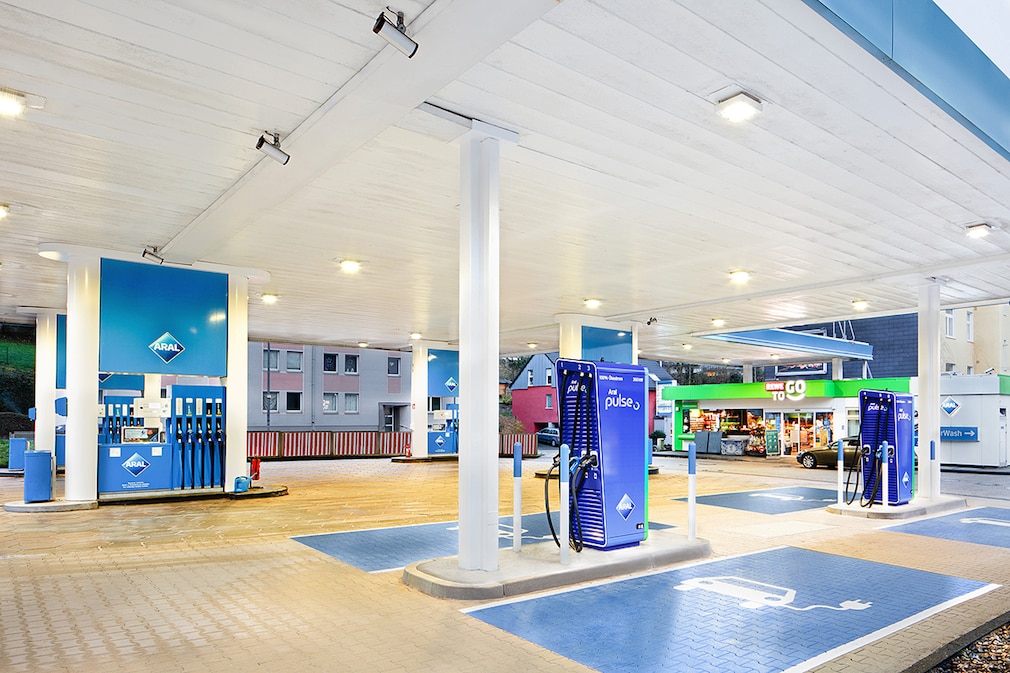 350 kW battery technology required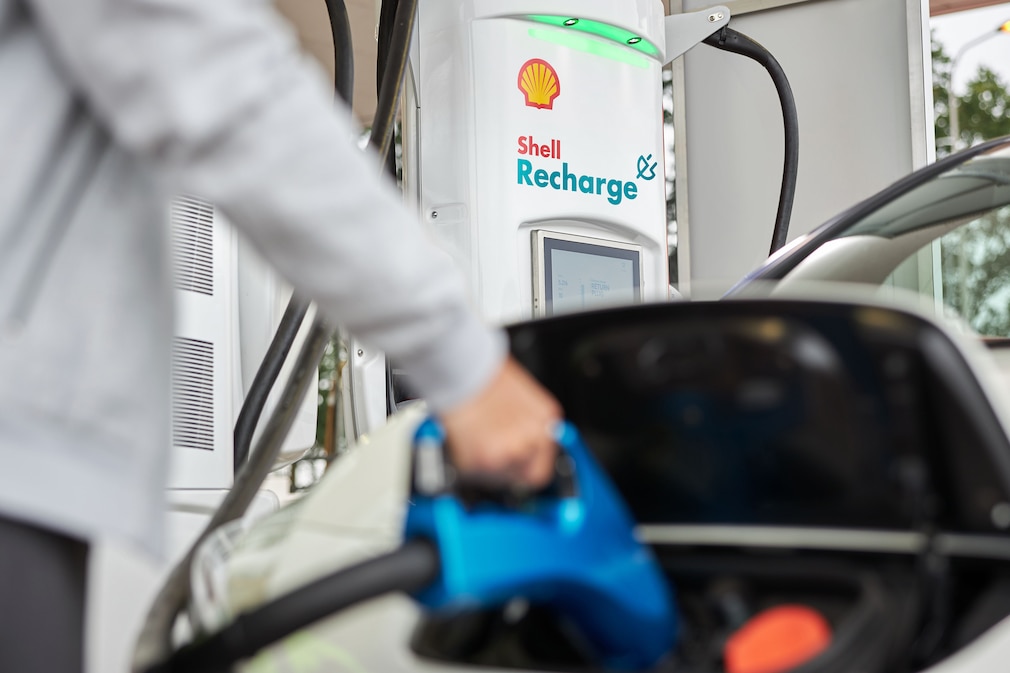 According to the manufacturer, increasing the battery charge from 5 to 80 percent takes 22.5 minutes under favorable conditions in the 800-volt charging station, the maximum charging capacity (peak) is 270 kW.
Fast loads also on HEM, Shell and Westfalen

Deutsche Tamoil also wants to install faster charging stations at HEM fuel filling stations along with its partner Allego, also with a charging capacity of up to 350 kW. The launch was launched in 2020 on the A13 between Berlin and Dresden. More payment points should follow, especially in rural areas.
Shell takes a two-pronged approach with its partner EnBW. Under the Shell Recharge label, the Hamburg company supplies synthetic oil as a liquid alternative to gasoline and diesel at larger gas stations, as well as faster charging stations. These provide at least 150 kW of energy and provide standard DC technology that can supply 400 and 800 VDC vehicles with their CCS and CHAdeMO connections (summary: these types of charging outlets are available!).
In Westfalen gas station operator, new poles can be used with all standard plugs via direct current (50 kW) and switch (22 kW). Charging stations are connected to the European Intercharge network and can therefore be accessed by many standard charging cards and apps. Credit card payments are also possible. (All information about "Upload and Pay"!)