The first official national betting competition will be organized by the Padel Commission of the Tennis Federation (FLT) from 1er until September 11, 2022. The table rounds will take place in two private centers on their eight covered courts, namely CK Sportcenter in Kockelscheuer and Sport4Lux in Munsbach. The championship finals will take place on September 11, 2022 on the two outdoor courts of Tennis Club Husen in Parc Hosingen.
Jean-Paul Felgen, President of the FLT Padel Commission "Holding this first national padel championship sponsored by CUPRA was an important step for the FLT Padel Commission and for padel in Luxembourg in general. We were pleasantly surprised by the number of entries and we are waiting to see who will be the first Luxembourg padel champions. »
This tournament of padel players licensed by FLT and sponsored by CUPRA is already today very similar with 60 registrations, especially considering that the application for a padel license and registration of the tournament was only possible from July 2022. As usual in the Grand. Duchy, the participants of the championship come from all over the world, namely Luxembourg, Spain, France, Belgium, from Portugal, but also from Argentina, Mexico and Sweden.
Among the participants, there are also former top-level tennis players such as Claudine Schaul (former WTA Tennis number 41), but also high-level padel players such as Enric Batalla (former number 1 of Padel of Catalonia and player + professional Letz Make It Padel coach).
Note that most of the participants in this national padel championship come from the first Luxembourg padel club "Letz Make It Padel" (created in January 2022), followed by Europadel Luxembourg and tennis clubs such as TC Husen, TC Howald, TC Bonnevoie, TC Schifflange. , TC Nordstad, TC Gasperrich, TC Arquebusiers.
The 78 matches will be held at 4 different levels (a system comparable to that used in Belgium), from P100 at the lowest, to P300 and P400 to P500 which is currently the highest level in Luxembourg. So the final will take place on September 11, 2022 on 2 open courts at Parc Hosingen; P100-P500 semi-finals between 09:00 am and 1:00 pm and finals from 1:00 pm, and P500 grand finals at 3:30 pm.
This will be the perfect time to see top level paddle matches in Luxembourg in the best environment with a grand hall, catering, CUPRA brand car show, parking and in a friendly atmosphere in the north of the Grand Duchy.
Organizing this championship was a very important step in the work plan of the FLT Padel Commission (created in November 2021 and includes 6 members with Jean-Paul Felgen as president) for the development of this interesting sport. in the Grand Duchy. As for the rest of the world, padel is also experiencing exceptional growth in Luxembourg, which is highlighted by the 70 competitive padel licenses registered by the FLT since July 2022.
Claude Lamberty, President of FLT "Padel, the new pillar of FLT, is a complementary sport to tennis and an opportunity for tennis clubs to expand their offer, thus attracting new members and promoting good solidarity within clubs. The current development of padel in Luxembourg is commendable and FLT encourages clubs to tennis to establish padel courts.
The next big steps for Padel in Luxembourg will be joining the International Padel Federation (FIP) in order for the Grand Duchy to be recognized at the international level and to facilitate access to FIP tournaments for Luxembourg players. Another step will be to further develop padel infrastructure and tennis clubs (tracks, coaches, etc.) and develop padel among young people. In this regard, we will see that in the coming years the number of padel courts will follow the increase in the number of practitioners.
More information about https://www.flt.lu/padel/faq.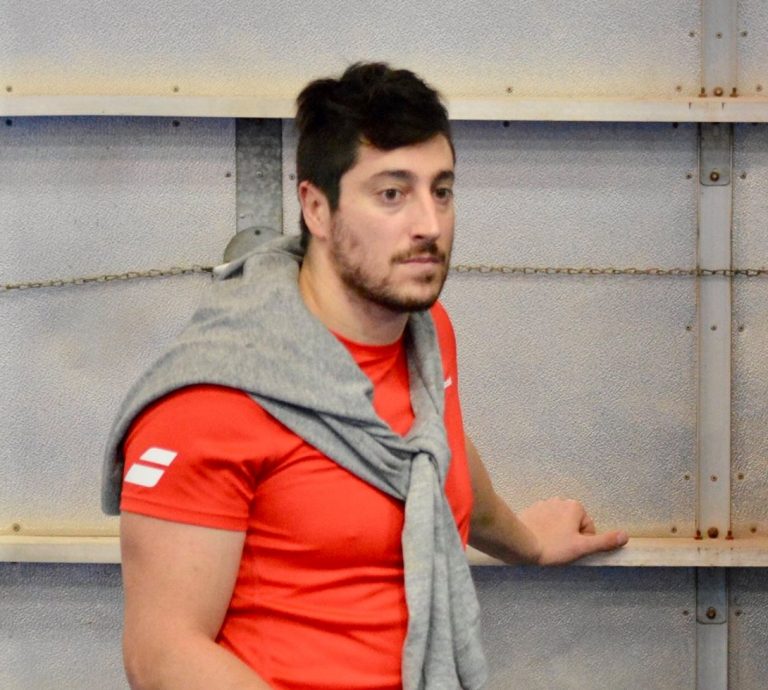 Xan is a fan of padel. But also rugby! And his posts are just as ridiculous. Physical trainer of several padel players, he reveals unusual publications or deals with current topics. It also gives you tips to improve your padel form. Obviously, he puts his offensive style on the padel court!