Fiat has launched the 2023 model line of the Strada. The service developed in Betim focuses on the inclusion of digital weather in the Volcano and Ranchi versions.
Another novelty is the inclusion of the Gray Strato shade in the color palette. The solid color that started on the Pulse, became a trend and is now part of the list of options that already includes Vulcano Black, Monte Carlo Red, Silverstone Grey, Bari Silver and Banchisa White.
SEE ALSO:
The model retained the six versions of the previous line and its prices start at R$ 95,290, in the Endrance Cabine Plus 1.4 version. In the top of the line version Ranch 1.3 CVT, the price jumps to R$ 125,990. But it can be more expensive in São Paulo, where the heavy ICMS rate makes transportation over the R$130,000 barrier.
Contents of Strada 2023
To compensate for the unusual price, the latest version of the Strada has a generous package. In addition to digital air conditioning, the Ranch version also has an electric steering wheel, a seven-inch Uconnect multimedia (with wireless connectivity for Android Auto and Apple CarPlay, as well as a rear camera), induction charging, electric windows, door locks electronically. (TC+), among others.
engine and boxes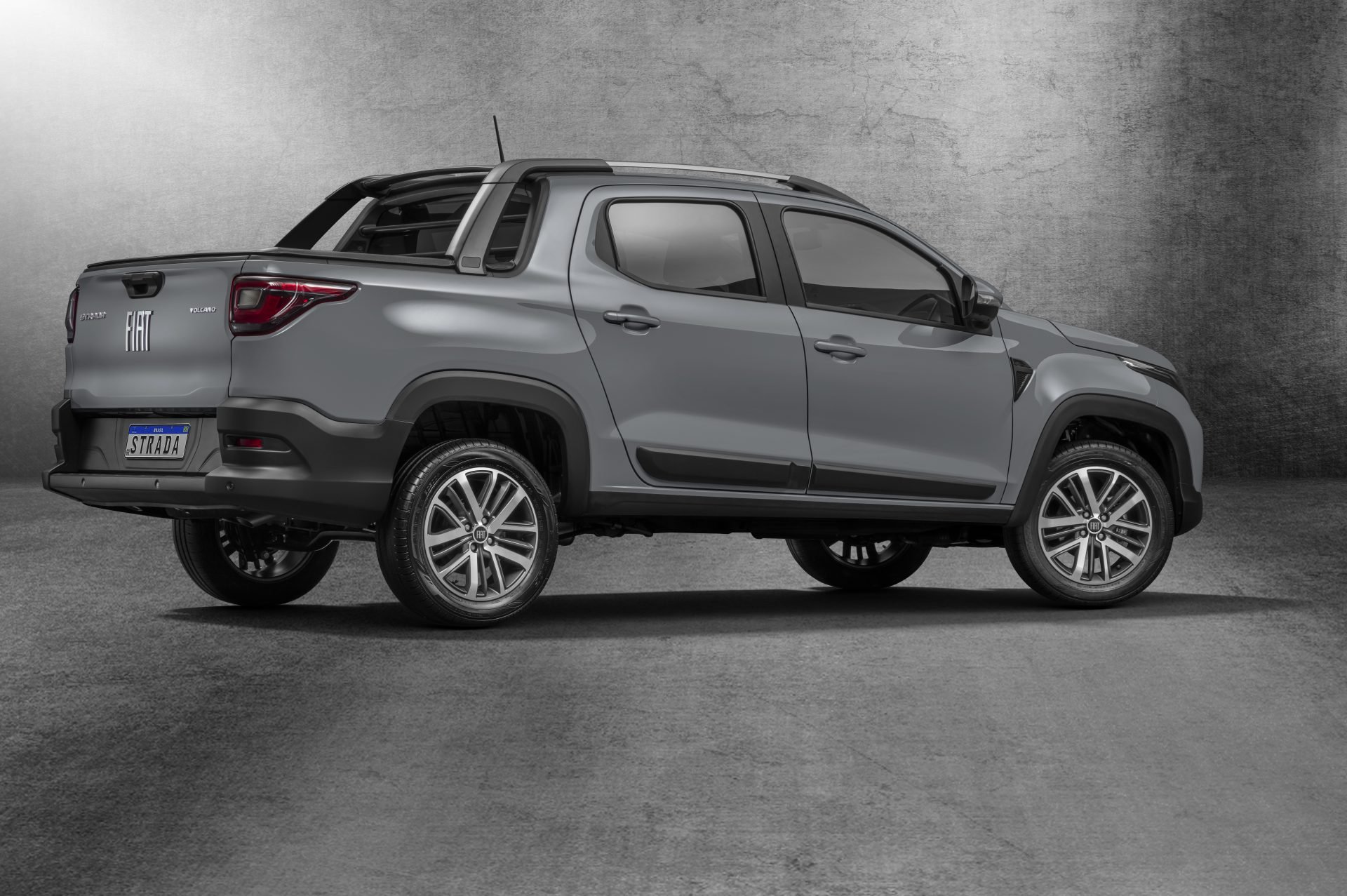 The Strada did not undergo changes in the engine lineup. Entry version with 88 hp 1.4-liter unit and 12.5 kgfm of torque. Others have a Firefly 1.3 engine with 107 hp and 14.2 kgfm. Transmission options are a five-speed manual for both engines, and the Volcano and Ranch versions have a CVT.
| Version | Price |
| --- | --- |
| Endurance Cabin Plus 1.4 Flex MT | BRL 95,290 |
| Freedom Cabin Plus 1.3 Flex MT | BRL 101,990 |
| Freedom Double Cab 1.3 Flex MT | BRL 107,990 |
| Volcano Double Cab 1.3 Flex MT | BRL 112,990 |
| Volcano Double Cab 1.3 Flex AT | BRL 120,990 |
| Double Cab Ranch 1.3 Flex AT | BRL 125,990 |
👍 Did you like it? Support our work by following our social networks and get access unique content. Don't forget to comment and share.
Oh, and if you're a fan of the sounds of Borissearch Automated Chat on the main podcast platforms: