Triton Solar, from New Jersey, USA, announced the Model H, a pure electric SUV with a rival to the Cadillac Escalade that reaches an impressive mark from 0 to 100 km / h in 2.9 seconds. To give you an idea of ​​the power, Audi's e-tron electric SUV reaches the same speed in twice as long.
The sports utility vehicle has a 200 kWh battery to power four electric motors (one on each wheel). They produce power equal to 1,520 hp allowing the electric SUV to go from 0 to 100 km / h in less than three seconds, while the range is 1,126 km, on just one charge, according to the manufacturer.
+ Cadillac Special produces more than 1,000 horse power
+ Review: Electric SUV, Audi e-tron reaches 100 km/h in less than 6s
Model H is 5,689 meters long, 2,057 meters wide and 1,879 meters tall. They are similar in size to the rival Escalade, which has a length of 5,179 m and a wheelbase of 2,946 m.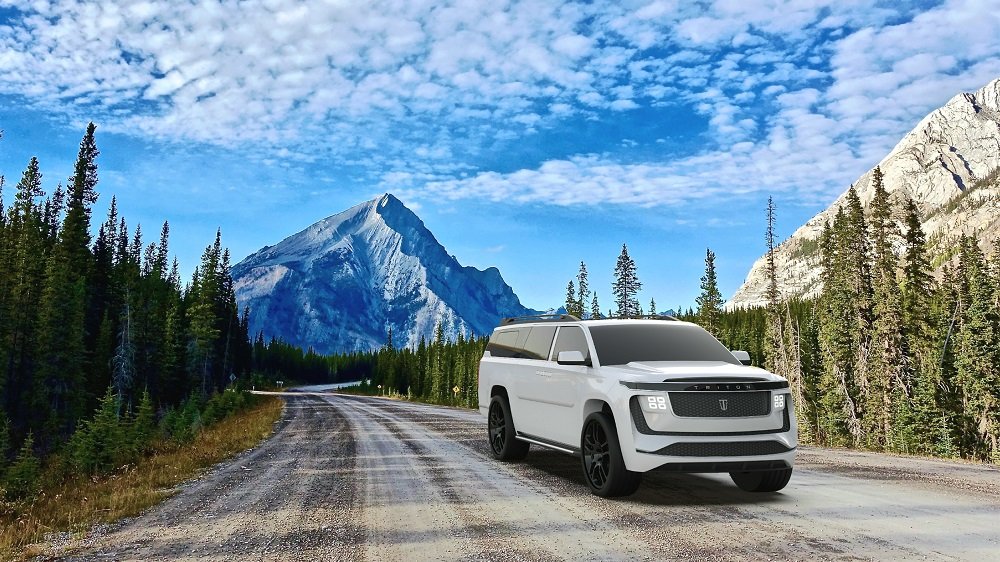 These large dimensions ensure space for up to eight passengers and a towing capacity of 6,985 kg. Although they are 3D projection images, the car is in the pre-sale phase. And the first 100 units of the Founder's Edition configuration cost $135,000 (about R$ 713,421, in direct conversion).