Queen Elizabeth II visited Brazil only once, in 1968, she was received with great pomp and circumstance. In the cities he visited, he always marched in open cars to be applauded by the crowds who stopped along the way. He impressed the people of Brazil with his compassion.
SEE ALSO:
Among the cars that took it to Rio de Janeiro was the 1952 Rolls-Royce Silver Wraith, from the Presidency of the Republic (pictured below), which has been preserved to this day and is used in parades and special events. And also the Silver Cloud 1965, which was specially commissioned by the British Embassy for the occasion.
In São Paulo, it was the turn of a 1936 Lincoln K that belonged to the government of São Paulo and, at the time, to collector Og Pozzoli. Today it is part of the collection that will be displayed in the museum in Campos do Jordão (SP) by Lia Maria Aguiar, the heir of Amador Aguiar, the founder of Bradesco.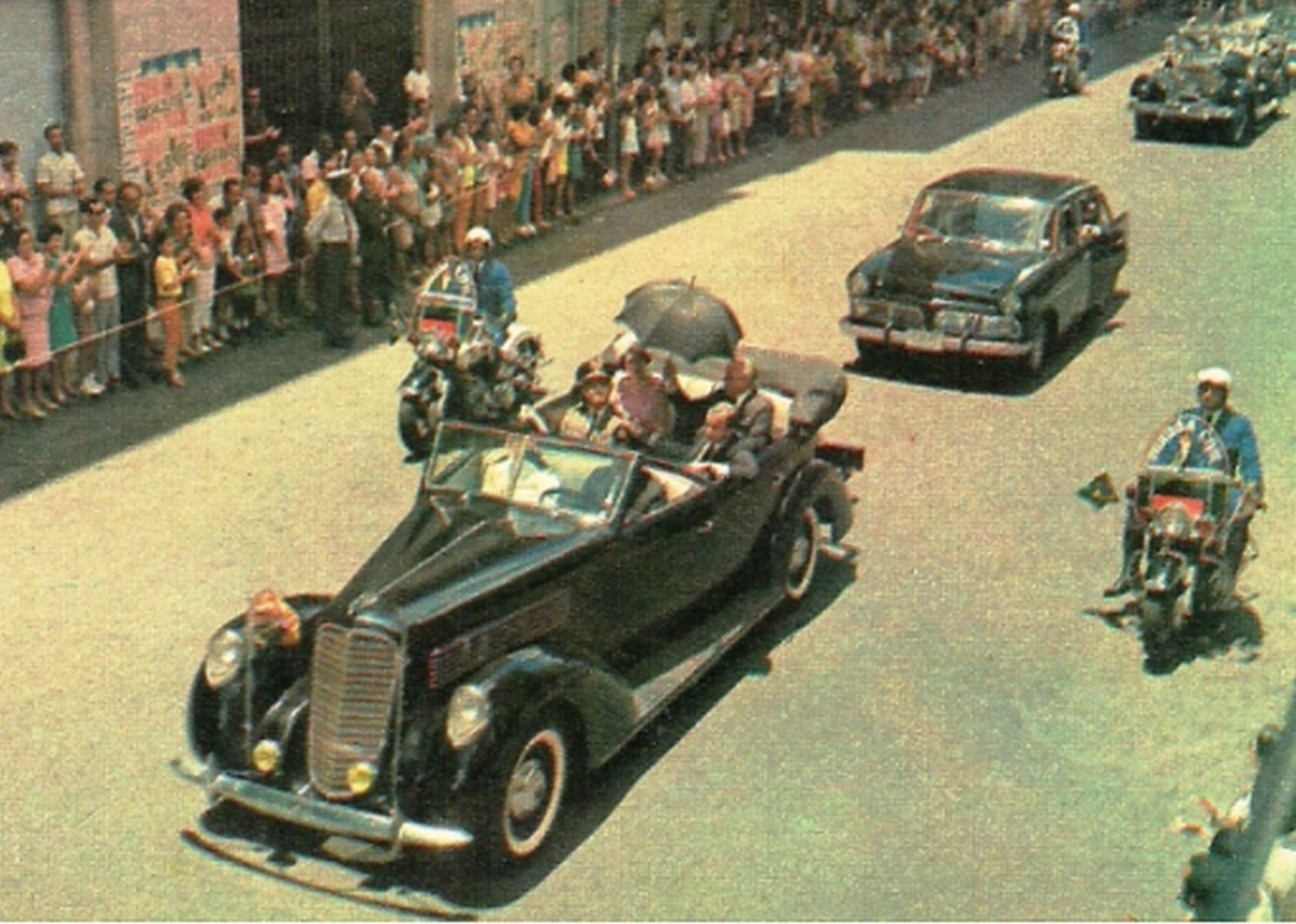 In Salvador, the queen was transported by Og Pozzoli's 1936 Lincoln K. In Recife, there are no records of the car that accompanied it, but collectors think it was another slightly older Lincoln, a 1934 or 1935.
Curiosity: in many pictures, including the old convertible, the rest were of the Aero Willys model, Itamaraty, provided by Ford, which sent them free of charge to all state governments. The idea of ​​Mauro Salles, the owner of the agency that served the factory and who promoted, at low cost, this style that was one of the few luxury products in Brazil at the time. (Galaxie and Dart would not come until later).
👍 Did you like it? Support our work by following our social networks and get access unique content. Don't forget to comment and share.
Oh, and if you're a fan of the sounds of Borissearch Automated Chat on the main podcast platforms: