Monday 15/11/2010 – A Chinese electric city car for the price is not at all Chinese.
It is difficult to know exactly what is happening in China. We had announced the production of Chery's electric car last year, the S18, it was the launch of the original series, and no car has been sold to a specific customer yet.
Here is an example of a regular series, under the name Riich M1, being a sub-brand of Chery Auto (Chery in fact, despite being a company that is not 15 years old, already has 4 sub-brands). The Riich M1 already exists in a petrol version (bottom photo), a basic model with a 1 liter displacement engine, only 2 airbags, and very poor equipment (no radio, no steering wheel…) costing about 40,000 yuan. (~ €4,410). The version closest to European standards, with an 83 hp 1300 gasoline engine, which meets the Euro 4 standard of anti-pollution, ABS, ESP and more precise equipment costs around 70,000 yuan (~ €7,720).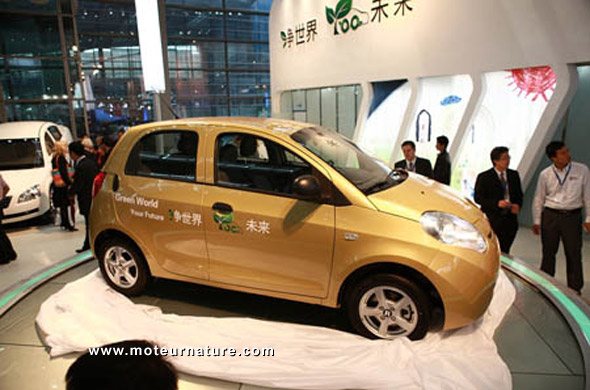 As for this electric version, it is announced at 149,800 yuan (~€16,520) in the basic trim, and 229,800 yuan (~€25,340) for the well-equipped model, including a sunroof, electric air conditioning and reversing radar. Chery Rich M1 is a small car with a length of 3.60 m and a width of 1.59 m. Its lithium batteries, produced by BAK, give it 150 km of autonomy, and with its 40 kW (54 hp) engine, its maximum speed is 120 km / h. The car recharges on a standard 230 V/16 A socket in 7/8 hours.
There are currently no plans to export this Chery M1 to Europe. Import costs, and taxes could make the car very expensive … And in China itself, many people wonder who will buy it … We rely on aid for the acquisition of a zero-emission car, which can go. up to 60,000 Yuan (~€6,620) in some cities.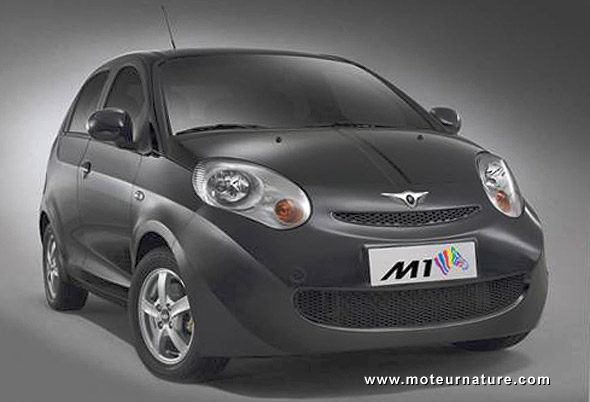 Section and keyword(s): Chinese cars; electric car