Cadillac is synonymous with luxury, and everyone knows that, but what the General Motors division revealed during CES 2022 was more than that: The Cadillac InnerSpace Concept is a true living room on wheels.
The model was able to combine a bold and futuristic look with modern technology and comfort in one car. Cadillac Innerspace is designed to be 100% independent and accommodate two occupants comfortably.
To do this, he combined the two front seats into one, turning them into a type of sofa. Traditional digital panels were replaced by a large augmented reality screen and, in addition, removed the steering wheel. After all, the idea is to be 100% independent.
"Cadillac Halo Concept Portfolio vehicles are designed to provide convenient transportation in extraordinary ways. They are a vision for the next decade and beyond, showing the great potential of General Motors for autonomous driving technology, with the goal of a zero-accident, zero-emissions world. and zero congestion," said Bryan Nesbitt, executive director of GM Global Advanced. Design..
He also highlighted the important role electrification and autonomous driving will play in the Cadillac of the future. "Electrification and autonomous driving will change the role of cars and the experience customers have with them." "We will provide customers with high-end luxury, more personal time instead of wasting it."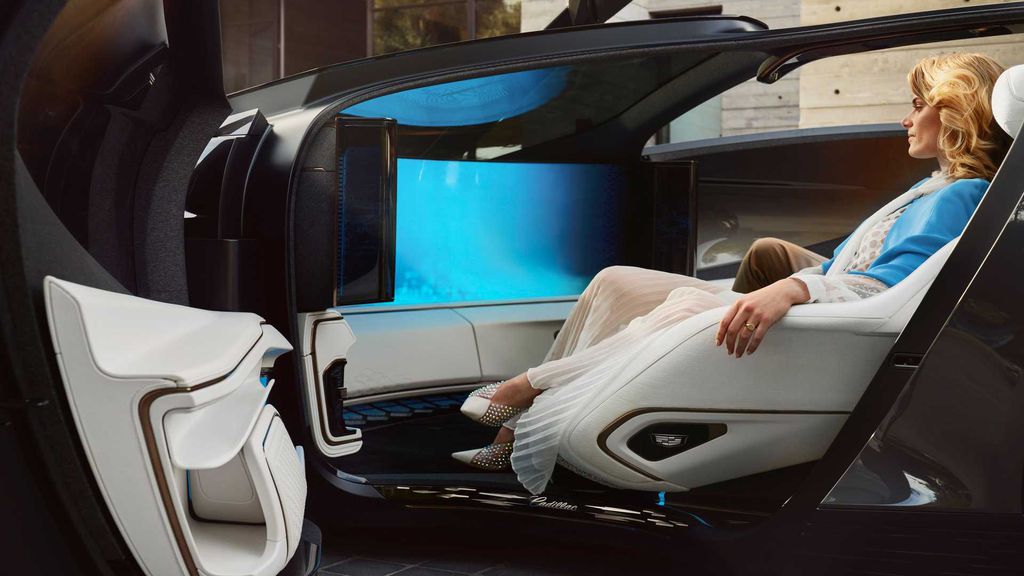 Internal and external technology
The living room on wheels will be filled with technology inside and out. In addition to Ultium Platform battery management, GM developed a futuristic car with AI-powered biometric input.
Interfaces can be accessed through a large, immersive SMD LED display, which allows passengers to select the theme of Augmented Reality Connectivity, Entertainment and Fitness Recovery for the journey.
On the outside, the Cadillac concept car on display at CES 2022 has a large glass panel on the roof, and a section on the sides of the body for clean and wide access. The roof opens for better entry and exit, and the seats also rotate when the doors are opened, increasing the comfort of "getting out of bed".
Source: Cadillac