04/07/2022
Swiss company Bcomp announced that it had merged investments of 2.4 million Swiss francs from project capital funds with car manufacturers BMW, Porsche and Volvo.
Bcomp specializes in the manufacture of lightweight and durable materials from natural fibers. This type of blend is 50% lighter than conventional plastic parts while consuming 70% less than fossil fuels and creating CO2 emissions less than 62% during its manufacture. Additionally, the material created can be easily recycled or burned simply to provide energy in combustion plants.
This type of material is already used in motorsport. BMW and Porsche, for example, have been using Bcomp ampliTex technology and powerRibs on their race cars since 2019.
This new fundraiser will allow the start of Switzerland to go farther than the restricted world of race. BMW and Volvo (or its subsidiary Polestar) have stated their intention to use Bcomp equipment in their production vehicles from 2024.
"The sincere interest in our large target market for mobility is clear. Now is the time to grow our production and roll out our global strategy," Christian Fischer, CEO of Bcomp, said in a press release. great support of our new partners, promoting Bcomp as a world leader in sustainable lightweight solutions and making our contribution to the global economy."
PORSCHE NEWS
Porsche invests in HIF Global LLC to manufacture synthetic oils
The German automotive company acquires a long-term stake in HIF Global LLC, a company owned by project developers operating across …


Read more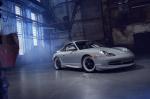 Porsche 911 Classic Club Coupe: unique style
No. 001/001. The badge on the dashboard is a summary of the shortcomings of this Porsche design, designed exclusively for the American Porsche Club. Directed by …


Read more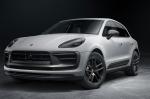 Porsche Macan T: spice recipe
The Macan T is now finalizing the Porsche range of compact SUV models, which have been arousing great interest among the public since its launch. No this …


Read more