After announcing at this year's Munich Motor Show that it intends to become a 100% electric brand by 2030, CUPRA has begun producing the first model in this offensive mode: the CUPRA was born.
Based on the MEB platform (similar to the Volkswagen ID.3, ID.4 and Skoda Enyaq iV), the new CUPRA Born is seen as an ideal "weapon" for the international expansion of the brand, allowing it to reach new internationals. markets, especially electricity.
With the launch of Born scheduled for November, this will be accompanied by the implementation of a new distribution strategy, with the option of contracting CUPRA Born under the subscription model.
TO NOT LOSE: Pedro Fondevilla, managing director of CUPRA Portugal. "We are not a shared model brand"
Study in Zwickau apply in Martorell
Produced in Zwickau, (Germany), the CUPRA Born will have "company" on the assembly line of models such as the Volkswagen ID.3 and ID.4 and the Audi Q4 e-tron and Q4 Sportback e-tron.
Regarding the production of the new model at the factory, CUPRA CEO Wayne Griffiths said: "Producing our first 100% electric model in Europe's largest electric car factory will provide valuable lessons as we look to build electric cars in Martorell from 2025 ".
Regarding the goals of the Martorell factory, Griffiths was very enthusiastic: "Our ambition is to produce more than 500,000 electric vehicles per year in Spain for the different brands of the Group".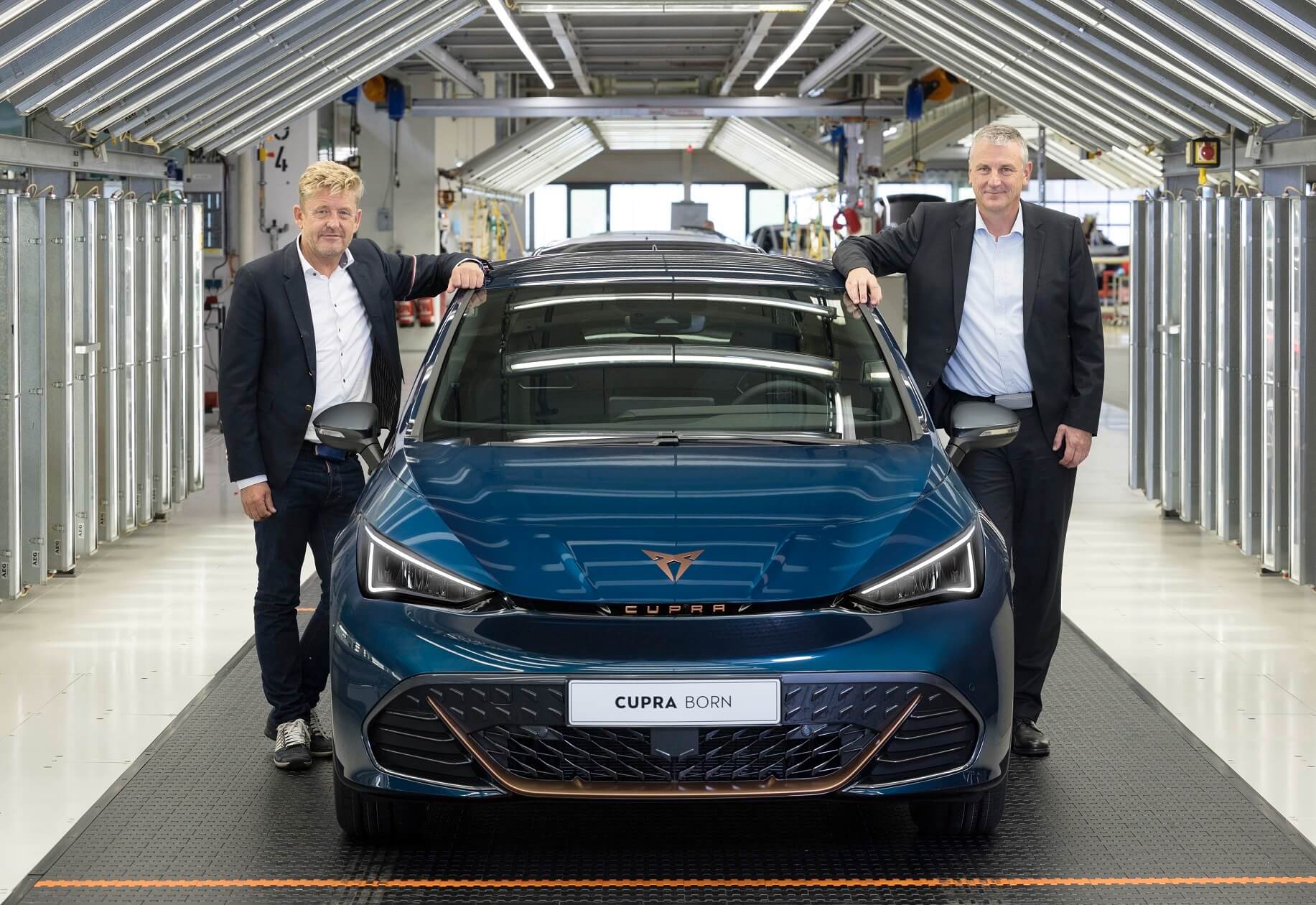 ALSO READ: What is the value of the most powerful CUPRA Formentor?
In addition to being CUPRA's first electric car, Born is also the brand's first car to be developed with a CO-neutral concept.two. In addition to the energy used in the supply chain coming from renewable sources, the Born model also features chairs made from sustainable materials.
(function(d, s, id){ var js, fjs = d.getElementsByTagName(s)[0]; if (d.getElementById(id)) {return;} js = d.createElement(s); js.id = id; js.src = "https://connect.facebook.net/pt_PT/sdk.js#xfbml=1&appId=1335868113133939&version=v2.9"; fjs.parentNode.insertBefore(js, fjs); }(document, 'script', 'facebook-jssdk'));