THE Audi announced last Thursday (11/04) the creation, with Audi Financial Services, of a new financing solution that can support the customer experience. Like Audi pass, those interested in buying a car from the brand can customize various financing parameters. In addition, they can also do several simulations before buying.
This new program is available to purchase from any branded vehicle. According to the carmaker, it aims to "enhance the journey of customers looking to acquire cars using the financing method". O Audi pass comes with an innovative solution that allows the customer to have full freedom to choose the parameters of the payment method.
You can choose, for example, the entry value and balloon phase ( final phase ). In the same way, it is possible to choose installments, extended warranty and among others. Note that the Ingolstadt automaker already offers a similar program when purchasing luxury sports cars. In this case, we are talking about the possibility of buying a R8 or one RS e-tron GT in a customizable way.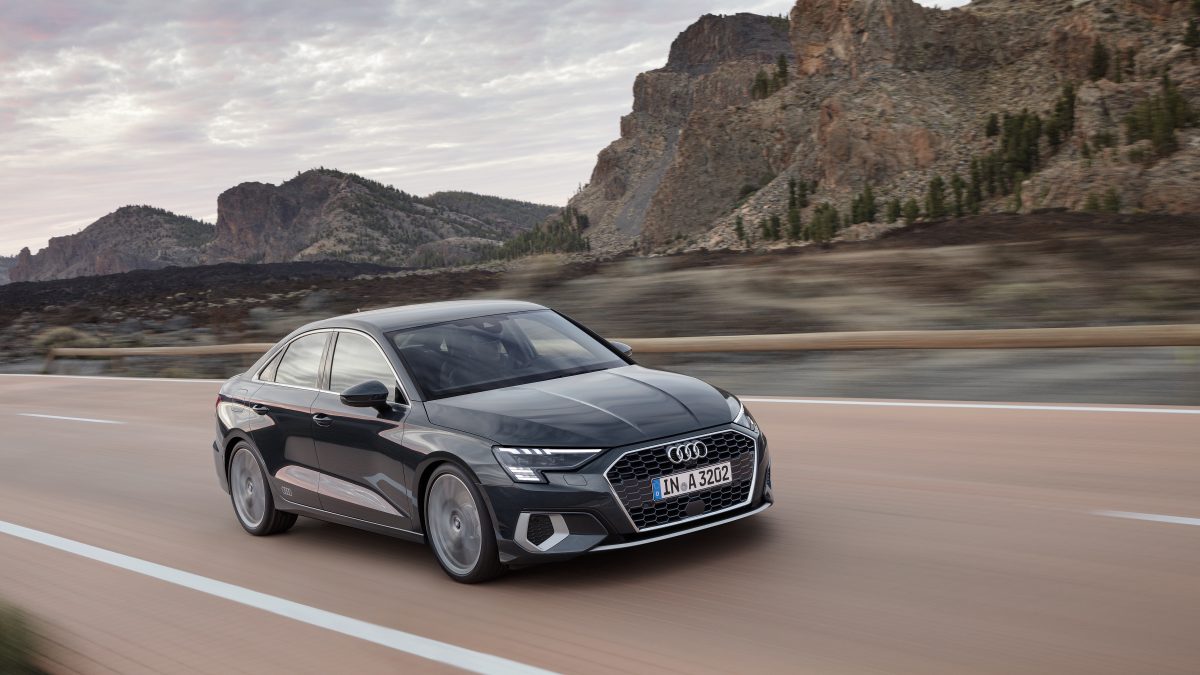 Discover Audi Pass, Audi's customizable financing program
O Audi pass it also allows the customer to do a simulation before buying. These can be done on the official website of the manufacturer or the program itself. When you log in, you need to state whether you are an Individual or a Legal Entity. Then, the screen will appear with all the cars of the brand. The next step is about ethics. First, you will have to choose grace period of the first phasewhich can be up to 90 days.
See also: All about the VW Gol 2022, one of the most economical cars in Brazil!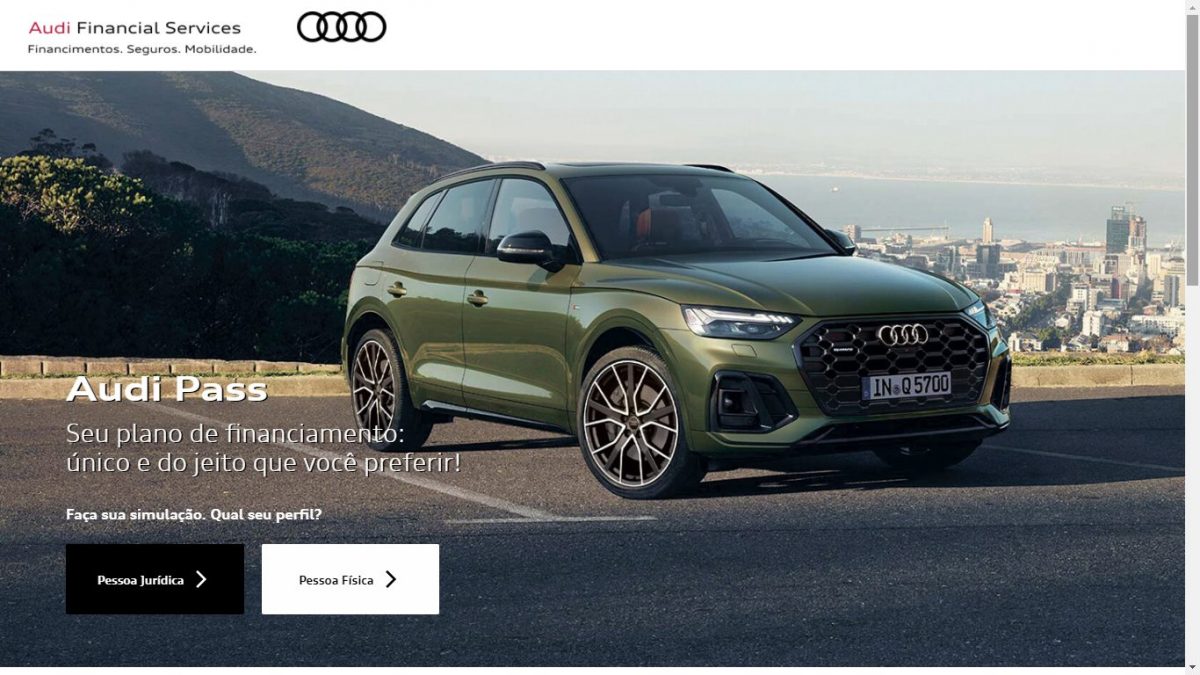 Now it's time to select the most important parameters. The next screen will display the information from the It is bannedof deadlinefrom intermediate phases and gives the last phase. in the case of intermediate phases, the brand says that it is possible to make a version according to their personal value. For example: if someone decides to buy a car with 12 intermediate installments of R$ 3 thousand, he can edit the value of these installments.
"Customers have different profiles and each has a unique flow. There are those who prefer to split payments over time, while there are others who prefer to make large contributions on a one-time basis. With this new program and online simulator, we offer a more flexible, unique experience and digital", says Jörg Pape, CEO and Managing Director of Audi Financial Services, in a statement.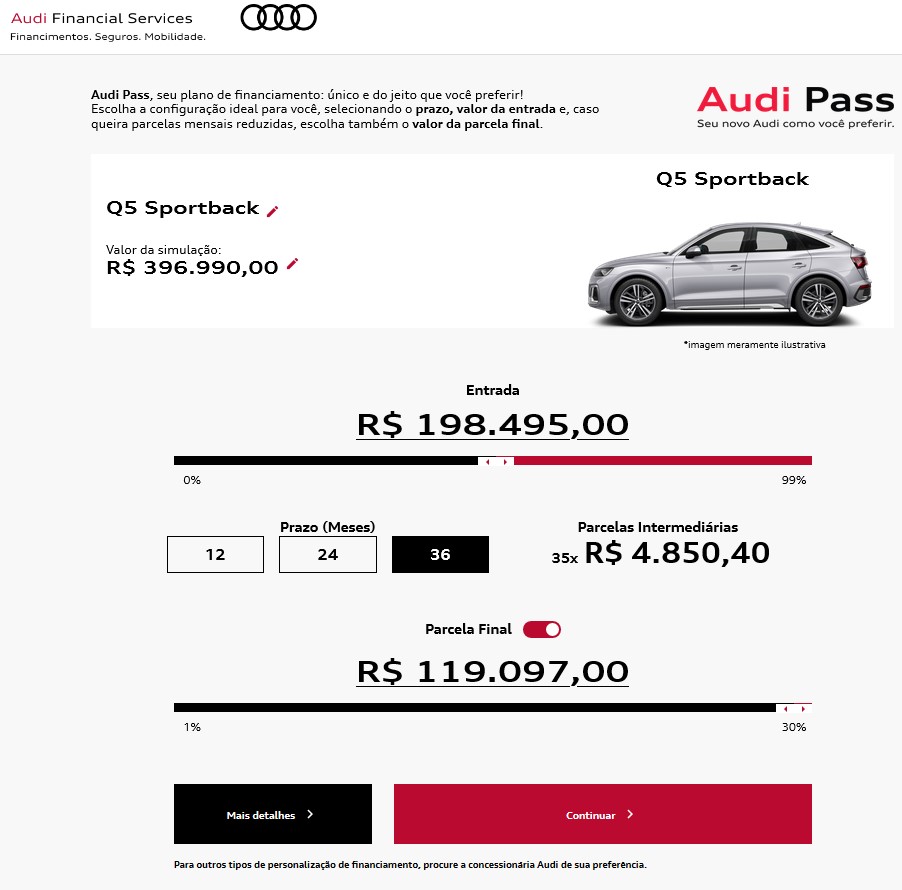 The brand explains how this all works in practice. According to him, when buying a car worth R$300,000, one can choose to pay an initial payment of R$30,000 (10%), a final installment of R$60,000 (20%) and 36 intermediate installments. In this case, if one will decide to pay three installments (10, 20 and 30) R$ 10 thousand, the rest will be adjusted.
Market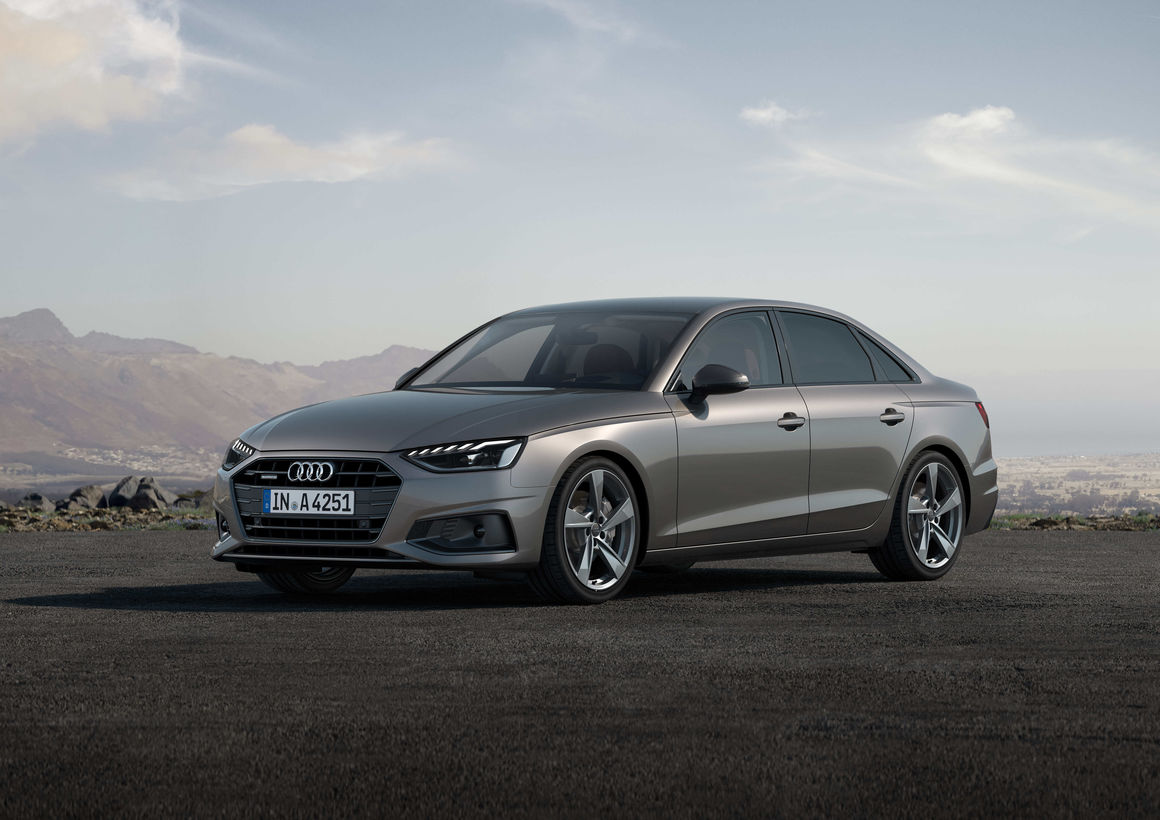 Even a little behind its main competitors, the Audi it still remains one of the main references in the luxury car market. According to data from Fenabrave, the brand had it 505 units sold in the last month. If we count all the sales made between January and October, this number will increase to 5,315 units.
What did you think? to follow @sitegaragem360 on Instagram to see more and leave your comment click here