Malmedy, a Belgian town near the German border, has an abandoned Volvo dealership and showroom that still has vintage cars from the 70s and 80s.
The site appeared on Facebook in a post by Paul Drury, who is said to have contacted the former owner, who claimed the bank took over the sale a long time ago, apparently in 2006.
Closed, the place stores several Volvo cars, mainly model 240 and similar for the American market, with different fronts, most of which are in good condition.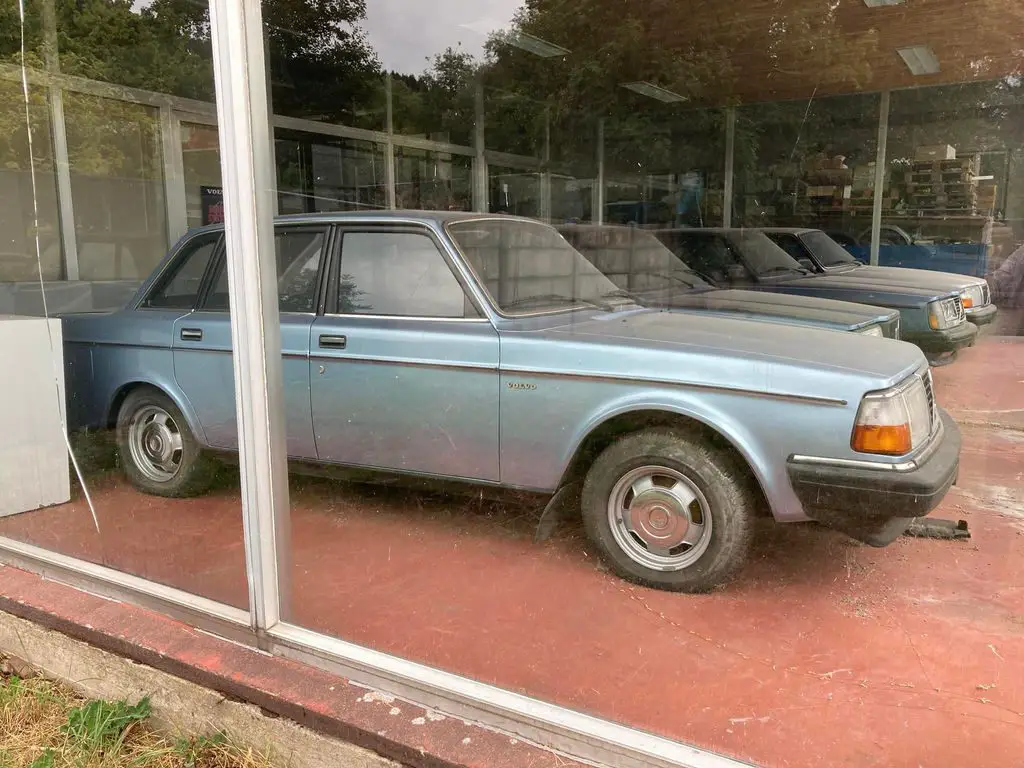 Photos posted on social media, including Flickr, date back to 2012, when the former dealership – which would now be managed by a man named Charles Faymonville – had other cars in the lot.
Apparently, the son of the owner would remove the cars that were in the yard from that place, their fate is not made clear, however, the cars in the showroom were closed for generations.
From what is known, mainly through Street View, they are still there, sealed and properly protected from the weather, which would have severely damaged them if they were in the public eye.
Inside the shop, what you can see are four Volvo 240 units, one of them specific to the American market, with four square headlights.
They are the GL and GLT versions, with one of them filling the dealer catalogs of Volvo and Saab.
The Volvo 200 series appeared in 1974 and consisted of a two- or four-door sedan, as well as a five-door station wagon.
With an elegant design, always known for square shapes, the aforementioned Volvo 240 will be on the line between 1978 and 1982.
The American Volvo 240 would have an OHV 2.1 engine with LH Jetronic electronic injection with a capacity of 109 horsepower, while the Europeans could have engines of 1.8, 2.0 or 2.3 liters, as well as a 2.0 diesel with five cylinders, original Audi.
The Volvo 200 series also had a 2.4-litre inline five diesel from Audi, as well as the PRV (Peugeot-Renault-Volvo) 2.6 and 2.8 litres. Production continued until 1994.
Abandoned Volvo dealership in Belgium – Photo gallery
[Fonte: Auto Evolution/Paul Drury]