A motorboat inspired by the Porsche 911 was auctioned this Monday (29/8) for 39 thousand US dollars, which is equivalent to almost R$ 200 thousand in the current exchange. Completion of the instrument was performed through the platform bring the trailer. See pictures: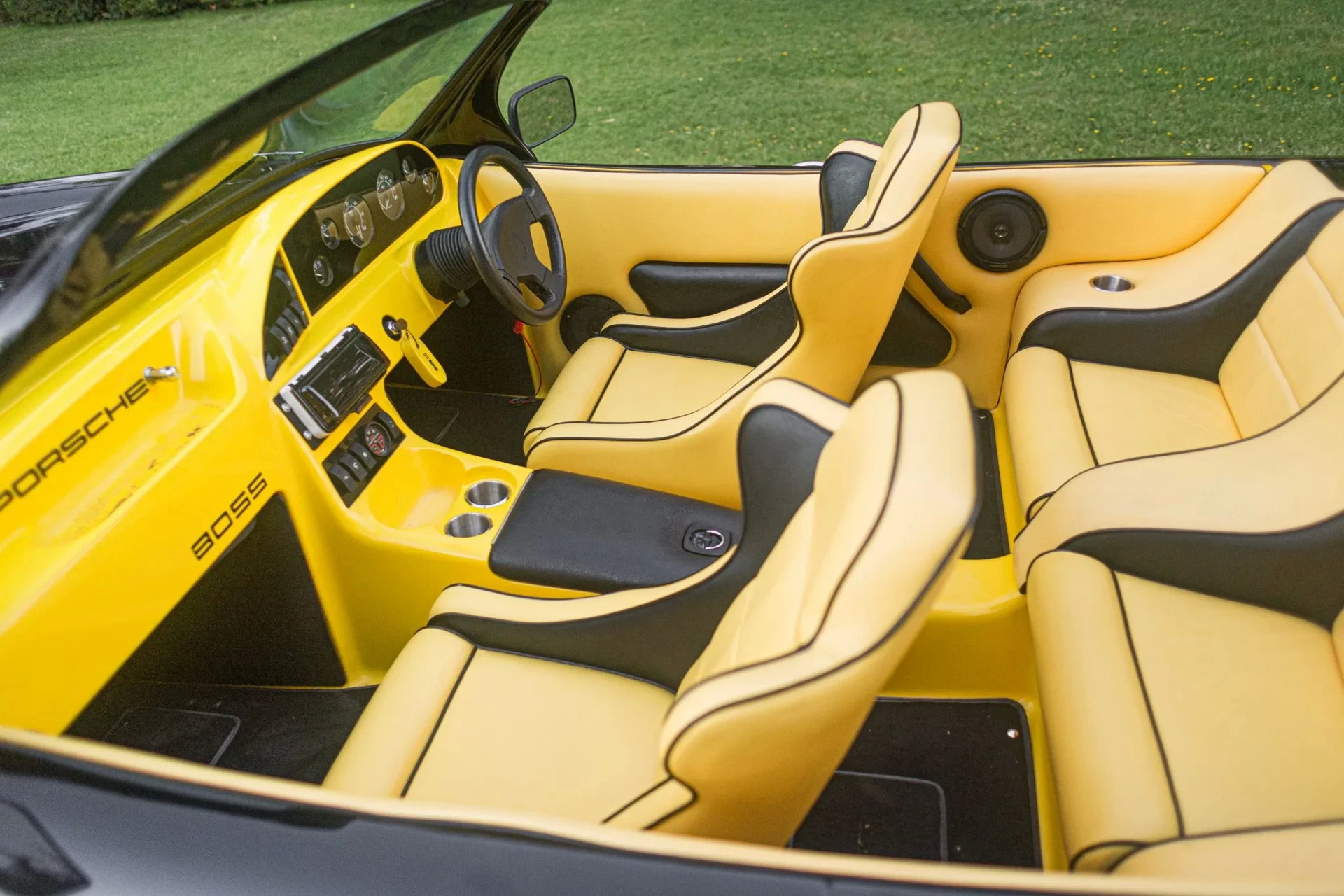 The speedboat is a Craig Craft built in 1996 with a beam of 4.8 meters. With lots of yellow paint, it was customized "à la Porsche" and has various accessories reminiscent of the 911s of the 90s, such as headlights, mirrors, taillights, side mirrors, emblems and accessories.
The engine of the 911 is also in the rear
Like the Porsche, the engine is also at the back. It is a 4.3-liter GM V6 engine, which was installed in 2021, along with a 12JE Berkeley jet engine. According to the current owner, the mechanical set has been used for less than three hours since it was repaired last year.
Inside, the panel is very complete and has a speedometer (which indicates up to 129 km / h), tachometer, oil pressure gauge, oil level, among others. In addition, the center console has cup holders and a multimedia center. To complete the interior of the "Floating Porsche", speakers, carpet and a smoke detector are available.