Volvo intends to broaden its 2023 Volvo XC20 by using Geely's new SEA platform. This is also used by Smart #1, which enables inferences to be taken about some technical specifications.
Geely, the Chinese automaker, will unveil its new SEA platform in the summer of 2020. (Sustainable Experience Architecture). This is akin to China's MEB: a scalable electrical architecture on which Geely intends to launch 15 distinct models across six platform versions by 2023. The modular system should be capable of covering all sectors of automotive production, from the two-seater sports car to the van or minibus. The first vehicle from the nine-brand group is the Lynk & Co 08, which is built on the new platform and emerges as a series version from the Zero Concept research (more on this model here).
2023 Volvo XC20 – Volvo will further make use of the SEA platform.
However, the SEA modular system will help Geely's European affiliate Volvo as well. Hakan Samuelsson, then-CEO of Volvo, detailed precisely how in fall 2020. At the time, the Swede acknowledged to the British publication "Auto Express" that Volvo was developing a smaller electric SUV underneath the XC40 based on Geely chassis. "We will also employ SEA," Samuelsson said since the CMA platform used in the XC40 is not scalable to smaller vehicles. Additionally, this is the only method to produce a cost structure that allows for the existence of a smaller Volvo model.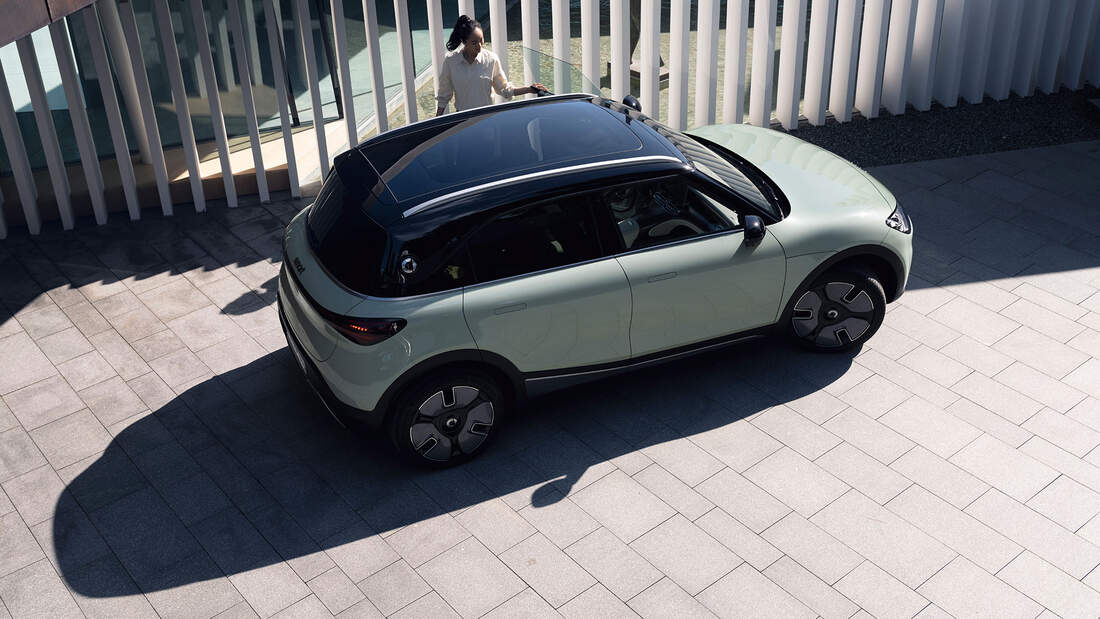 "With SEA, we can produce a really high-quality Volvo," Samuelsson continued. Additionally, he indicated that the first tiny Volvo would be a sport utility vehicle. The Swede left it unclear if the vehicle's official name would be XC20. However, Volvo already safeguarded model names such as the XC10 and XC20 – it is thus very likely that an even smaller Volvo vehicle could arrive in the future.
A platform as a chameleon artist
Geely's SEA platform, like Volkswagen's MEB, is claimed to be a real quick-change artisan. It supports battery capacities ranging from 24 to 42-kilowatt hours and very small overhangs with lengthy wheelbases (of up to 3.20 meters for passenger cars). This should provide for more room than a Tesla Model 3. Additionally, it has an electric motor in the front and back, with Geely utilizing permanently excited synchronous motors offset from the vehicle's axis. The front one has a maximum output of 150 kW (204 horsepower), while the rear one has a maximum output of 200 kW. (272 hp). The Chinese use a MacPherson front suspension and a five-link rear axle; an air suspension may be added as an option.
The Smart #1 is likewise based on the SEA platform and, in many ways, might serve as a model for a future Volvo XC20.
Another newly shown SEA model provides insight into the technical specifications of a potential Volvo XC20. Smart #1 originally used the platform's rear-engine layout, achieving a maximum of 200 kW (272 horsepower) and 343 Newton meters. The lithium-ion battery located under the vehicle's underbody between the axles has a capacity of 66-kilowatt hours and a range of 420 to 440 kilometers. It is recharged using a direct current fast charger capable of delivering up to 150 kilowatts of power. All of this information would also look great on a little electrified Volvo SUV. Of fact, a twin-engine powertrain with about 400 horsepower is just as feasible for the #1 as it is for the XC20.
A platform for SEA with packaging advantages
Additionally, Smart #1's proportions might serve as a prototype for the Volvo XC20. With an exterior length of 4.27 meters, it maintains a decent distance from the XC40 while still allowing for the possibility of an XC10. The extended wheelbase (2.75 meters against 2.70 meters) of the electric smart SUV demonstrates that the SEA platform provides packaging benefits over the CMA (Common Modular Architecture) platform utilized by the XC40 Recharge Pure Electric, which should help rear passengers. Despite their little size, the trunk volumes are almost comparable (411 instead of 419 liters in the normal state). The SEA model also benefits from a lighter curb weight: 1,820 kilograms is not insignificant, but it is more than 200 kilograms less than the single-motor electric XC40.
Is it necessary for Volvo to have tiny electric cars in its lineup?
After all, other high-end manufacturers are following suit. No, The Swedes should concentrate their efforts on high-yield premium vehicles.
Volvo has attempted it in the small sector with moderate success (most recently with the V40, which never really took off), and the Swedes now seem to be making another attempt. Meanwhile, the growing popularity of compact SUVs and the new Geely platform's pricing structure provides significant chances for this project. However, it is unknown if the vehicle will be dubbed the XC20. However, wagers are permitted.
The first hint of a Volvo XC20 surfaced in 2017 when a Volvo official mentioned the possibility of a 20-series if the shorter-range plan is adopted. In 2020, the XC20 grabbed news once again, but this time it's on its way to manufacturing thanks to a vehicle architecture developed by Geely.
With the XC90, XC60, and XC40 serving as the company's primary volume models, Volvo now intends to produce an all-electric B-segment SUV aimed at worldwide markets in order to meet the company's vast electrification ambitions, which include converting the company to a 100 percent EV business by 2030. Volvo's newest small SUV, the V40 Cross Country (based on a Ford-developed chassis), was discontinued in 2019, providing the company with experience marketing a tiny SUV.
On the subject of the name
Volvo's future electric cars will abandon the usual "XC" designation. The Concept Recharge's first vehicle, dubbed "Embla," might herald a new brand culture. We'll refer to it as the Volvo XC20 for want of a better title and to guarantee people reach this page through search engines.
"We will give them a better name," Volvo Cars CEO Hakan Samuelsson said during the Volvo Car Group's H1 2021 earnings conference call on July 23, 2021. And I said that we would name them similarly to how you would name your own kid. And we have an enlightening and fruitful chat."
Volvo may have no legal obstacles in using the XC20 2022 name. Volvo Cars have controlled this trademark in numerous locations for the last two decades, including the United States of America, Australia, Switzerland, and the European Union. Furthermore, Volvo Cars own the XC10 brand.
Volvo XC20 design for 2022
Volvo will not introduce electric car designs based on conventional sedans, sport utility vehicles, or station wagons. Samuelsson said at the presentation of the company's half-year 2021 financial results that electric cars must be more aerodynamic and that future Volvo electric vehicles may surprise consumers with their unconventional appearance. A coupe-like roofline aimed at improving energy efficiency via reduced drag would be Volvo's future design formula. Last year's Volvo Recharge Concept served as a glimpse of the new design approach.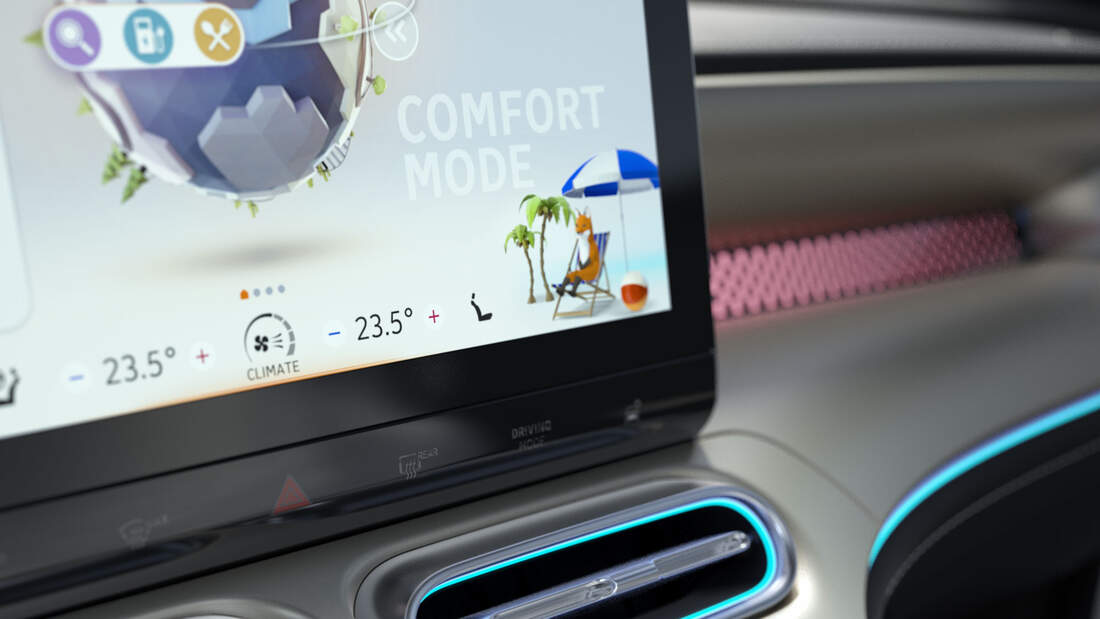 Electrification will also alter the form of automobiles; they must become more aerodynamic, and maybe we will surprise people in this area in the future. It is not limited to the traditional automobiles of the past.
While showcasing the C40 in March 2021, Samuelson revealed some facts about the compact SUV. He revealed that it will have a more aerodynamic design and elevated seating for the front occupants. In comparison to Volvo's existing SUV lineup, the Volvo XC20 will have a more streamlined appearance with a softer roofline.
Volvo's 2022 XC20 Recharge inside is planned to have recycled and environmentally sourced materials. Apart from a probable 12.3-inch digital instrument panel, the interior will be equipped with an Android-based touchscreen entertainment system pre-loaded with all main Google services and applications.
Platform and drivetrain
Volvo's XC20 Recharge will be equipped with Geely's Sustainable Experience Architecture (SEA), which was announced in September 2020. It is a unique architecture designed for aluminum-intensive electric cars and is capable of supporting both small and big vehicles such as SUVs, sedans, vans, and pickup trucks. It has the capability to implement intelligent vehicle technologies such as connectivity and self-driving. SEA's cost structure is excellent for Volvo, and the platform agreement enables the company to swiftly bring a competitive electric car to market.
SEA is equipped with a two-million-kilometer-capable battery developed by Chinese firm CATL. The first vehicle based on this platform, intended for the mainstream market, has two 400 kW/768 Nm engines, a 3.8-second 0–100 km/h acceleration time, and a peak speed of more than 200 km/h. A battery pack with a capacity of 100 kWh delivers a range of 712 kilometers (442 miles). Fast charging at 360 kW enables a range of 120 kilometers (NEDC) in only five minutes.
Drive a tiny Volvo (codename: Volvo V216) on a "PMA-2" platform, which may be a scaled-down or cost-effective variant of the PMA (another name for SEA). According to Chinese media reports, the XC20 would be a front-wheel-drive vehicle powered by a single-engine. Because the majority of consumers would use the vehicle in urban areas, an entry-level crossover may not need a high-performance dual-engine powertrain.
Area
The Volvo XC20 Recharge may be cautious in its approach since it is geared at city vehicle consumers who travel short distances at low average speeds. The XC20 can make do with a low-cost, high-efficiency battery pack, maybe a 45kWh unit with a range of roughly 300 kilometers (186 miles) (WLTP), with an upgrade option. It will cause sleepless nights for the competitors when Volvo can guarantee wear-free operation for 200,000 kilometers and service life of two million kilometers. That should reassure buyers, particularly those upgrading from the Hyundai Kona EV or Hyundai Ioniq electric cars, both of which have made headlines due to battery issues.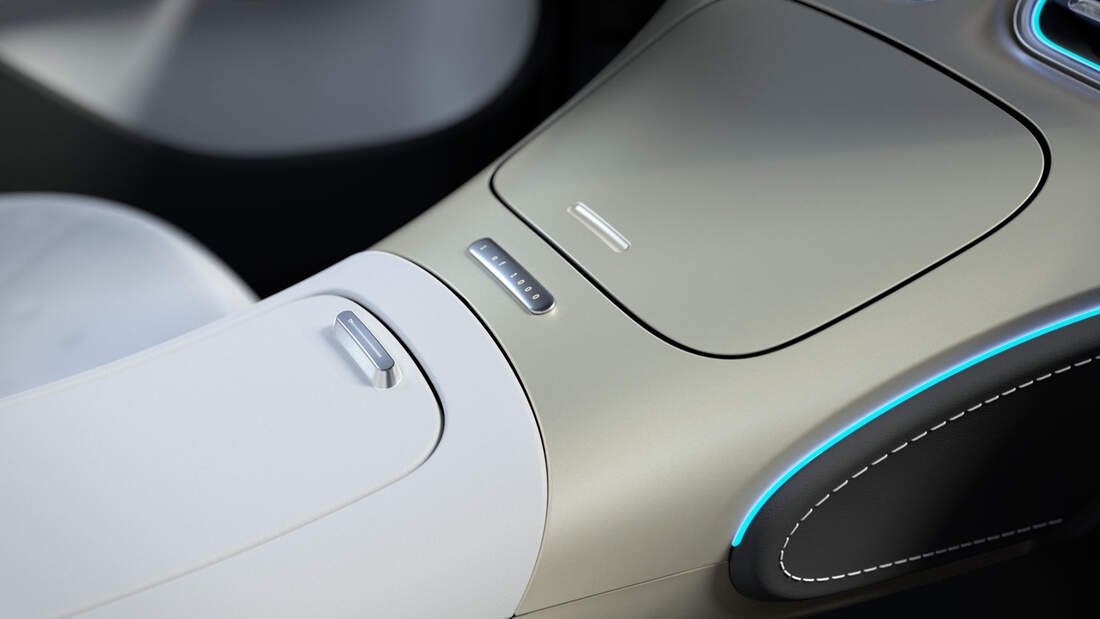 Volvo XC20 is scheduled to be released in 2022.
The tiny electric SUV, which will be sold alongside the XC40 Recharge, will be on sale next year. As with the C40, it will be an internet-only model; although test drives and inspections will be accessible at dealerships, orders will be made only online.
During the presentation of Volvo Car Group's 2021 half-year results, Samuelsson alluded to the 2023 launch timeline. He said that the business intends to offer this model after the release of the Volvo Recharge Concept later this year, adding that the compact EV would most likely be built in China. According to evlook.com, tenders for the manufacturing of the Volvo V216 are now floating on the market.
We said at the time that the next new electric vehicle will be a true successor to our flagship SUV. This is the first; after that will be a smaller SUV, which is what we're discussing here. Yes, it is extremely likely to be manufactured in China.
Volvo Cars' electric SUVs will shine in 2021.
Volvo Cars released sales figures for 2022 on January 5, reflecting a 5.6 percent year-over-year growth in worldwide sales to 698,693 units in 2021. Models are available in plug-in hybrid and all-electric configurations. Volvo sold 189,216 electric vehicles in 2021, a solid 63.9 percent year-over-year increase. 163,489 of these were plug-in hybrids, while 25,727 were pure electric cars, showing a 47.6 percent and 452.2 percent year-over-year increase, respectively.
The fact that the top three best-selling goods globally were all Volvo SUVs demonstrates customers' preference for SUVs. The XC60 scored 215,635 sales (191,696 in 2020), the XC40 achieved 201,037 sales (185,406 in 2020), and the XC90 achieved 108,231 sales (92,458 in 2020) despite being the lineup's oldest member.
The Volvo XC20 is often asked questions.
When will the Volvo XC20 be available?
Volvo has revealed that the XC20 would arrive in 2023, after the debut of the company's flagship Recharge SUV. Nota bene, the urban SUV should be referred to by a different name.
How much will the Volvo XC20 cost?
Volvo's all-electric XC20 is expected to start at less than £40,000 in the United Kingdom.
Who may be the XC20's competitors?
Volvo XC20 2021
Volvo is clearly preparing a compact electric SUV to complement the XC40. Although the exact name has not been announced, the Volvo XC20 would make sense. The Geely automobile firm is supplying the SEA platform for Volvo's upcoming electric SUV. We have the most up-to-date information available.
Volvo has previously acknowledged the existence of an electric SUV to complement the XC40. It will be built on Geely's SEA platform since the CMA platform now utilized cannot be used for smaller vehicles. The XC20 is a mystery.
If you can't wait for the XC20 to join the market, you may choose another Volvo powered by an alternate fuel. The selection is fairly extensive.
Volvo has not yet specified a debut date for the XC20. However, it should be one of the first models to make its electric debut by 2025 as part of the Swedish manufacturer's electric assault. As a result, one can only make educated guesses concerning pricing. When compared to the XC40 Recharge Pure Electric, the XC20 is certainly less expensive. However, it will not be offered for less than 50,000 euros, in our opinion.
Specifications techniques
The XC20 will be the first Volvo to be constructed on Geely's SEA platform. This is China's equivalent of the MEB platform, which is a scalable electric architecture that supports a variety of vehicle model kinds and sizes.